Cost of living: Autumn chill in air despite best Scottish retail performance since Christmas
Scotland's retail sector has notched up its best monthly performance since Christmas as heavy discounting and summer holiday preparations boosted takings but the outlook remains far from sunny.
The Scottish Retail Consortium's latest sales monitor, released today, shows that total sales grew by 2.9 per cent in real terms last month, compared with June 2022. The result is adjusted for the effects of inflation suggesting that there was actual growth in sales volumes last month. It follows a modest upturn in sales during May.
David Lonsdale, director of the Scottish Retail Consortium (SRC), welcomed the findings but warned that tax increases and rising mortgage costs were eating away at households' disposable incomes. He said: "Scotland's shops saw May's bounce in retail sales continue into June, with a further solid real-terms increase in retail sales values and despite a dip in shopper footfall last month. This outpaced the figure for the UK as a whole and was the best monthly real terms performance since Christmas.
"Grocery sales continued to rise significantly driven by inflation. Whilst there are signs food inflation increases may have peaked, the reality is shoppers are having to put more money aside each month for their essential goods, something likely to continue for some time."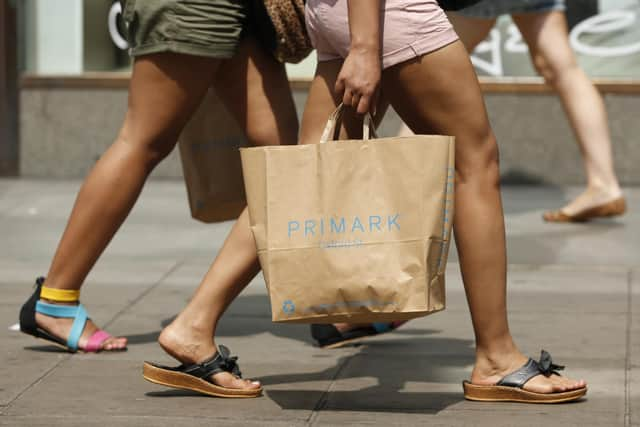 The latest figures show that total food sales north of the Border increased by 15.8 per cent year on year in June, as annual food inflation remained well into double-digit territory. It comes as a new report reveals that grocery price inflation has seen the biggest drop since its peak in March but remains "incredibly high". Supermarket promotions helped the inflation figure fall to 14.9 per cent in the four weeks to July 9, down from 16.5 per cent over the previous month, according to industry analyst Kantar. It is the fourth month in a row that inflation has fallen from its peak of 17.5 per cent in March.
Lonsdale said clothing and footwear proved to be the star performing area of the non-food category in June, due to a combination of "aggressive" discounting by retailers and consumers preparing for their summer holidays. He added: "However, retailers found consumers focused their spending on items in the sales, with there being little desire to spend more for in-season or full priced stock. That continues the trend of shoppers keeping their discretionary spending laser-focused on what they need right now, which was corroborated by a weak month for larger or homeware purchases."
According to the SRC data, total non-food sales increased by 7.5 per cent last month compared with June 2022. This was above the three-month average increase of 6.1 per cent. Adjusted for the estimated effect of online sales, total non-food sales were up by 6.9 per cent, year on year.
Lonsdale said: "Retailers can take some solace that whilst consumers are feeling the pinch right now there is still some spending going on if they can find the right price for shoppers. That may become more telling as recent tax increases and rising mortgage rates gnaw away at household disposable incomes and as Scots face mooted further rises in council tax and income tax in order to plug gaps in public finances. It's easy to see how the current summer light could darken into an autumn gloom if this all weighs on consumer sentiment and spending power."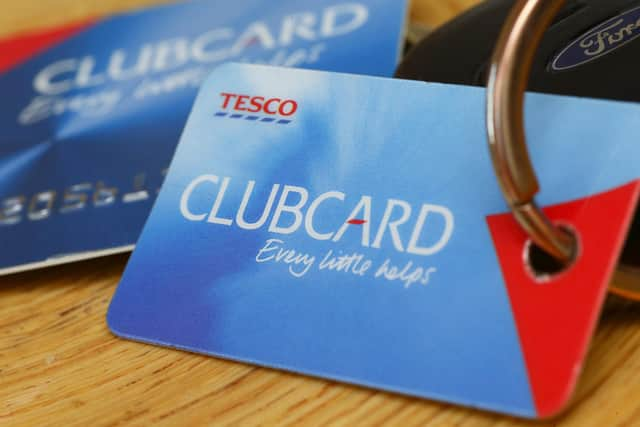 Paul Martin, partner and UK head of retail at KPMG, which helps to produce the monthly sales monitor, added: "The sun shone on Scottish retailers throughout June. Sales of suntan lotion, food and clothing were all given a boost as Scots made the most of the record temperatures. Consumers have so far remained resilient, but the triple threats of further interest rate hikes, resolute double-digit food inflation and an economy recovering at a slower rate than predicted, could hamper a return to much needed profitable growth across the retail sector."
Earlier this month, it emerged that Scottish high streets had seen footfall decline in June but fared well in comparison to other parts of the UK. Overall footfall slipped by 0.9 per cent last month, compared with a year earlier, despite shopping centre footfall actually rising by 3.6 per cent, year on year, according to the latest data from the SRC and Sensormatic. A city breakdown showed that footfall in Edinburgh jumped by 4.7 per cent, while Glasgow slumped 7.2 per cent.
Andy Sumpter, retail consultant for Sensormatic Solutions, said: "With the tide of UK food price inflation looking like it is finally - and albeit slowly - starting to recede, retailers will be looking ahead with cautious optimism, and hoping to benefit from ambient footfall from the school holiday period."
The latest easing in the rate of food price inflation comes as supermarkets ramp up promotions, with spending on them up for the first time in two years, accounting for 25.2 per cent of the market. Fraser McKevitt, head of retail and consumer insight at Kantar, said: "This will be good news for many households although, of course, the rate is still incredibly high. One of the biggest shifts we've seen in this area is retailers ramping up loyalty card deals like Tesco's Clubcard prices and Sainsbury's Nectar prices. This could signal a change in focus by the grocers who had been concentrating their efforts on everyday low pricing, particularly by offering more value own-label lines. The boost to promotional spending has contributed to bringing inflation down but this isn't all that's driving the change," he added.
Comments
 0 comments
Want to join the conversation? Please or to comment on this article.