Interest rate freeze: When will the pain for borrowers end and is this as good as it gets for savers?
Mortgage holders and borrowers will be breathing a sigh of relief at the Bank of England's decision to press pause on interest rates again, and welcome the news that the UK government is likely to meet its target to halve inflation by the end of this year.
However, savers aside, the financial squeeze looks set to continue for millions as central bank governor Andrew Bailey made quite clear in his accompanying remarks, declaring that "it's much too early to be thinking about rate cuts". In a widely anticipated move, the Bank's nine-strong monetary policy committee (MPC) voted to hold the base rate at 5.25 per cent at their latest meeting. The committee vote was split, however, at 6-3, with three external MPC members preferring to raise the rate to 5.5 per cent. It followed similar rate-freeze decisions by the European Central Bank and the US Federal Reserve.
So far, so predictable. But inflation remains frustratingly sticky, having fallen back from October 2022's peak of 11.1 per cent to 6.7 per cent, according to the last official reading, for this September. The Prime Minister's pledge to halve inflation during 2023, from 10.1 per cent in January to 5 per cent next month, appears on track. A major source of easing will come from the energy sector given the reduction in the Ofgem price cap from October and its factoring into the year-on-year comparatives.
Many economists and analysts now believe that the Bank of England has reached the end of its fiscal tightening cycle, providing there are no further shocks. Money markets expect the base rate will be held at 5.25 per cent for the first half of 2024, with modest rate cuts priced for the second half of the year.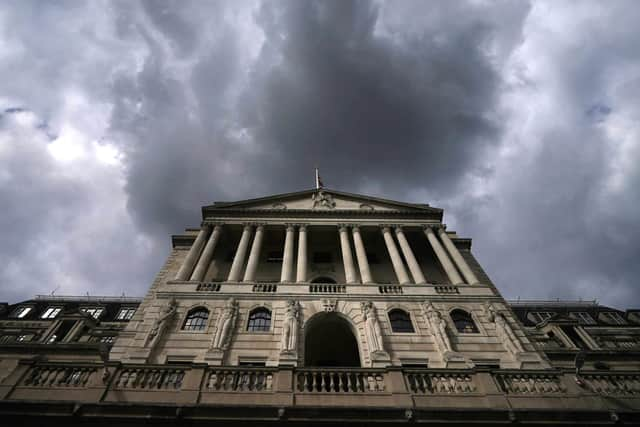 Luke Bartholomew, senior economist at Scottish funds heavyweight Abrdn, said policymakers will be weighing up the "conflicting forces of a deteriorating growth environment with still elevated inflation" as they eye their next move.
"Bank communication suggests it is too early to be discussing interest rate cuts and that's true for now," he noted. "But we think the debate will increasingly move in that direction, with the most likely next move in interest rates down rather than up. However, any cuts will probably have to wait until around the middle of next year, with inflation much lower partly due to the recession the economy seems to be heading into."
James Lynch, fixed income investment manager at Aegon Asset Management, added: "I would expect the chances of getting another interest rate hike in this cycle are very low as the momentum in the economy and future indicators point to lower activity while inflation is falling. The question should now be when will the BoE cut and how bad the outlook needs to be in order for the guidance from the BoE to change away from the current 'pause'."
In new economic projections produced by the MPC, the UK economy is expected to flatline next year with no growth over 2024, down from a 0.5 per cent increase predicted in the August report. The outlook for this year remains the same, with GDP expected to grow by a modest 0.5 per cent. The MPC now thinks inflation will drop to about 4.6 per cent over the final three months of 2023 - allowing Rishi Sunak to meet his target. Inflation will then average about 3.3 per cent in 2024, higher than the 2.5 per cent predicted in August, before returning to a target of 2 per cent by the end of 2025, later than previously thought.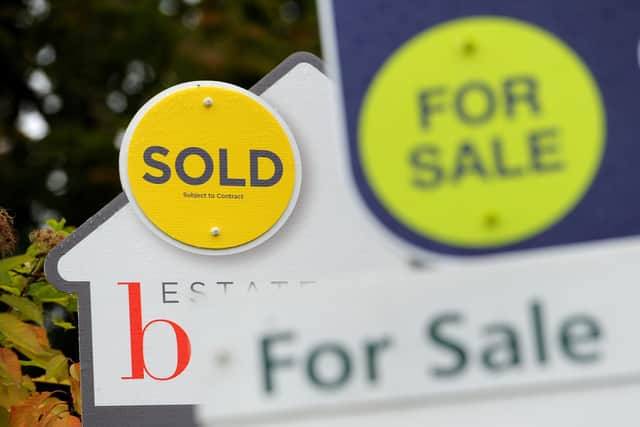 Sky-high energy costs have been the main contributor to inflation over the past 18 months - a factor largely out of the control of central banks - and while oil prices have been more stable of late, there are fears that an extended or protracted period of conflict in the Middle East could cause prices to spiral again.
Laura Suter, head of personal finance at AJ Bell, noted: "With risks like the conflict in the Middle East and a potential spike in oil prices, not to mention the potential for a surprise in inflation numbers or another economic data point, we can't entirely rule out any further rate hikes. Peak rates mean that it's time for savers to get moving if they haven't yet locked in a fixed rate deal," she added. "With no further rises expected, this is probably as good as it gets for savers – so anyone who has been waiting for rates to improve should start shopping around now."
Britain's big banks have made billions from higher interest rates and been accused of not passing on those benefits to those that happen to have savings. Most major banks are still only offering easy access deals that are less than half the bank base rate. The level of outflows from banks and building societies increased last month, suggesting savers are recognising that there are "different options out there", according to Victor Trokoudes, founder and CEO at smart money app Plum.
"It's no surprise that many savers are growing tired of the restrictive, low-rate products offered by the high street names," he said. "Money market funds are growing in popularity as people opt for products that more closely track the base rate in a low risk way."
Amanda Aumonier, head of mortgage operations at Better.co.uk, said: "For many homeowners, the looming question is whether to find a new fixed-rate mortgage or explore the potential benefits of a variable or tracker mortgage. Some are sensibly pondering the option to wait and see if rates will trend downwards. The choice you make should align with your comfort level with financial risk and your current financial stability. If predictability and a tight budget are your priorities, retaining a fixed-rate mortgage is a sensible choice. However, if you are comfortable with some level of uncertainty and anticipate falling interest rates, a variable or tracker mortgage may lead to long-term savings."
Comments
 0 comments
Want to join the conversation? Please or to comment on this article.