In depth: NatWest and Edin Uni unite to speed up innovation in banking - and ultimately 'benefit society'
A new venture fusing two centuries-old business and academic institutions is aiming to improve how banking data is used to benefit customers, students, researchers, and policy-makers – and ultimately "benefit society".
Royal Bank of Scotland (RBS) owner NatWest Group and the University of Edinburgh have today announced the launch of their partnership creating The Centre for Purpose-Driven Innovation in Banking, saying it will combine business insights from the lender with the academic institution's research, data and social science expertise to generate "data-driven, novel solutions for the future of banking".
The duo say it builds on previous joint work between them around technological innovation in financial services provision, harnessing data for public good and climate education. And the new tie-up, supported by Edinburgh Innovations, the University of Edinburgh's commercialisation service, is planned for five years, with an initial sum of £2 million from the banking giant for the first two years of activity.
It is expected that the Centre, led by the Data-Driven Innovations hubs the Edinburgh Futures Institute and the Bayes Centre, part of the Edinburgh and South East Scotland City Region Deal, will draw on expertise from more than 100 academics across the whole of the University.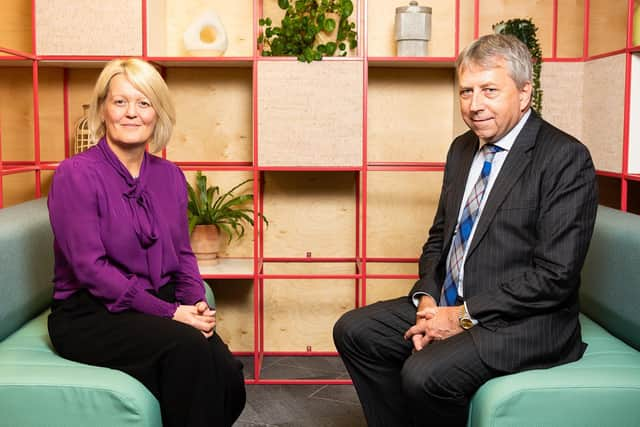 Innovation activity is set to include skills and talent-development for bank staff and university students and challenge-led research and development activities, and the Centre will bring "the latest academic developments and thinking" in data science and artificial intelligence (AI), climate change, business and the social sciences to tackle issues in the banking sector.
NatWest chief executive Dame Alison Rose said: "By combining the University of Edinburgh's world-class research and social science expertise with NatWest's in-depth customer and business understanding, we are creating a partnership which drives innovation and ensures that our customer experience is best in class. This, once again, shows that through the power of partnerships, we can support the people, families and business we serve and help them thrive."
Insights
Professor Sir Peter Mathieson, principal and vice-chancellor of the University of Edinburgh, said: "Our world is faced with a variety of significant and complex challenges, from poor health to climate change, and the complicated mix of challenge and opportunity associated with the emergence of [AI].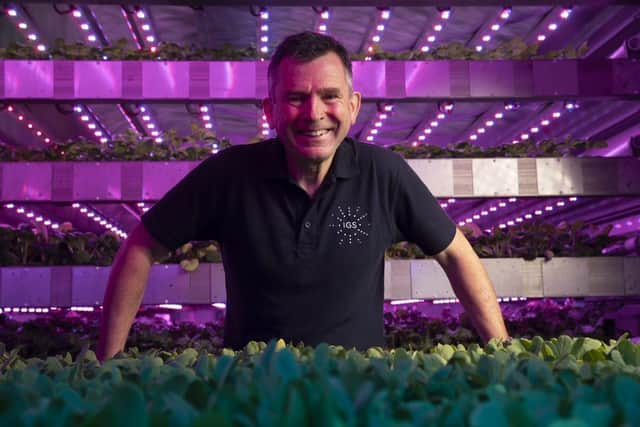 "The Centre for Purpose-Driven Innovation in Banking will bring together the University's expertise with NatWest's in-depth data and business understanding to co-create multidisciplinary research with business applications. The insights generated will help us translate cutting-edge research into real-world solutions to benefit society."
Professor Michael Rovatsos, chair in AI at the School of Informatics, will co-direct the Centre with Professor Gbenga Ibikunle, chair in finance at the University of Edinburgh Business School. Professor Ibikunle said the Centre: "will present our students and researchers with industry challenges and interactions to develop our talent for the future, and help our students secure graduate jobs [plus] ensure the impact of our research on the financial services sector and society beyond."
In terms of financial performance, NatWest saw its 2022 profits surge by more than a third to the highest level since the financial crisis, with operating pre-tax profits reaching £5.1 billion. It also noted that its chief executive, who was named a Dame in the 2023 New Year's Honours List, received a pay packet totalling £5.25m, as she received an annual bonus for the first time since the bank's bailout. In fact the total bonus pool for the lender's bankers jumped by nearly £70m last year to £367.5m.
Career
Dame Rose joined what is now NatWest Group as a graduate in 1992, and was appointed to her current role in November 2019, having in March of that year revealed the findings of her Alison Rose Review of Female Entrepreneurship – noting that £250bn could be added to the economy if women matched men in starting and scaling business.
Also in April, Dame Rose discussed targeted areas for NatWest in 2023, "and beyond", including being embedded into its customers' increasingly digital daily lives, and helping customers to transition to net zero, with the businesswoman saying tackling climate change is a "major priority" for the lender.
Separately, it has been announced that ten pioneering Scottish climate tech companies are travelling to London next week to participate in an investor showcase. The group – Arbnco, CCU International, Global Surface Intelligence, Krucial, Intelligent Growth Solutions, iOPt, Reath, Topolytics, Trade in Space, and Trojan Energy – are set to appear at the event on June 13 being hosted by Scottish Enterprise at Scotland House, and Part of London Tech Week.
Jamie Brogan, head of climate partnerships at the University of Edinburgh's Edinburgh Climate Change Institute, said: "With the right enabling support in policy and investment, climate tech can deliver growth, job opportunities and benefits to communities across Scotland while making us a global leader in tackling climate change."
Comments
 0 comments
Want to join the conversation? Please or to comment on this article.