RBS hails creation of 'mentor matchmaking' service aimed at Scots female entrepreneurs
A new "mentor matchmaking" service aimed at female business-leaders in Scotland has been launched after it emerged that more than half of those surveyed cited a lack of relevant opportunities holding them back.
Royal Bank of Scotland (RBS) has partnered with online mentoring platform Digital Boost to provide the new service, which known as MentorMatch, and is "designed for the needs of the next generation of Scottish women in business".
It is billed as having been developed in response to research conducted alongside Digital Boost that shows "clear" demand, with more than eight in ten female bosses reporting being likely to ask for mentoring help, but 47 per cent feel that it is too formal a process, while about the same proportion said the experience of finding support was challenging and what they did find wasn't right for them.
The survey also found that, on the other wide of the equation, current Scottish female business-leaders "are finding it difficult to view themselves as mentors for others", and nearly a third have a fear of advising incorrectly, whilst almost a fifth say they aren't mentoring due to imposter syndrome.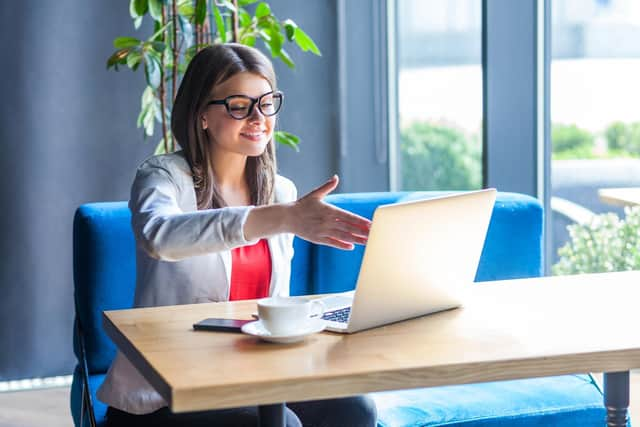 RBS explained that MentorMatch is designed to "break the formality" around mentoring, connecting mentors and mentees quickly through an "easy-to-use" online and mobile service, improving entrepreneurs' access to personalised guidance tailored to their specific business challenges. It complements other female-focused business support networks north of the Border including Women's Enterprise Scotland and AccelerateHER.
Networking
The partnership will kick off with a launch event taking place at new Glasgow venue Haberdashery. Hosted by broadcaster Amy Irons, it will feature expert panellists who will discuss their journey in business so far and the importance of building professional networks that facilitate growth and aspiration.
Judith Cruickshank, chair of the Scotland board at RBS, said the new tie-up will help "empower women to unleash their full potential and achieve their goals". She added: "We are deeply committed to Scotland and its vibrant business community. When one of us succeeds, we all do. We recognise the unique challenges that women in Scotland face, and we are determined to be part of the solution, helping to build a more equitable, prosperous, and sustainable future for Scotland."
Digital Boost MD Karen Licurse said: "We know that mentorship has the power to unlock the potential of countless women in business, helping them to grow and ultimately, thrive. But the reality is that old school attitudes to mentorship can be outdated, and often not suitable to the modern workforce.
"Our purpose is simple – we want to strip mentorship back to its core and easily connect people to the personalised support they need, while also encouraging more people to become mentors. This new platform will reshape what mentoring means to Scotland's female business community."
Comments
 0 comments
Want to join the conversation? Please or to comment on this article.