Green Skills Conference report: able and ready to transition
The Scotsman's Green Skills Conference took place on Monday, 6 November, attracting more than 120 delegates to the University of Strathclyde's Technology and Innovation Centre in Glasgow.
And the event, sponsored by Open University and supported by HCI Skills Gateway, Energy Skills Partnership, and Capital City Partnership, featured a diverse agenda.
The first of these delved into Economic Transformation, exploring ways to navigate the changing landscape.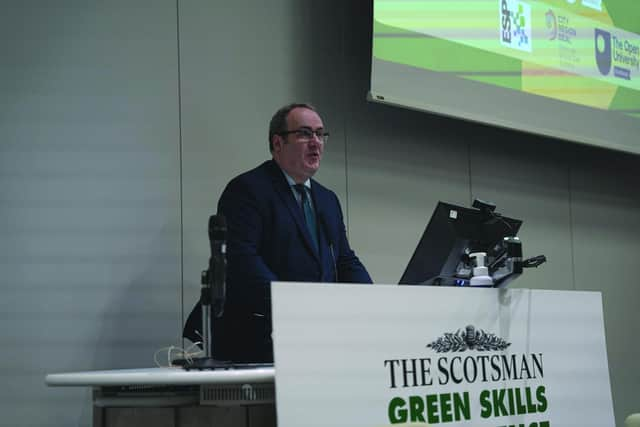 In the Space in Scotland session, participants discussed the opportunities and challenges presented by the country's fast-growing space sector.
A notable quote from the conference's Nature-based Jobs session highlighted the importance of outdoor learning from a young age, stating that on average in Scotland "school children get seven minutes a week of outdoor learning".
The panel also addressed social justice concerns in the context of a green skills transition. Meanwhile, the Next Generation of Green Skills session emphasised the urgency of action, encapsulated in the quote, "just get on with it".
Another crucial aspect covered was the reskilling and upskilling of the Scottish workforce requred to meet the demands of evolving jobs across all sectors as the country heads towards its net-zero target.
The final session of the day engaged the audience with the key questions that had arisen throughout the conference, culminating in a discussion on Building a Sustainable Scottish Infrastructure.
The event successfully provided a platform for insightful discussion and valuable takeaways for a sustainable future.