Podcast: Helping hospitality businesses reach net zero and save costs
Businesses in the hospitality sector can make savings and boost their bottom line, while getting closer to net zero, by having an achievable sustainability plan in place and tapping into the support that is available, according to a new podcast episode.
Small to medium sized hospitality businesses, from local pubs to hotels and restaurants, are under continuing pressure as a result of wider economic factors, such as spiralling energy bills, the increased price of supplies and the cost of living crisis.
At the same time they are trying to put measures in place to ensure they are playing their part in the Scottish Government's target of reaching net zero carbon emissions by 2045. Meanwhile, they are also trying to respond to increased consumer demand for businesses to prove their green credentials.
The latest Scotsman Sustainable Scotland podcast, in partnership with Royal Bank of Scotland, examines the challenges and opportunities for hospitality SMEs and the help on offer. It focuses on Climate Springboard, a collaboration between Royal Bank and the Edinburgh Climate Change Institute, which works with SMEs to assist them in their sustainability ambitions. It is a support programme that helps Royal Bank customers take action to succeed in a net zero economy and become leaders in the energy transition. The free programme focuses on workshops where like-minded businesses can learn and share experiences and solutions to net zero challenges.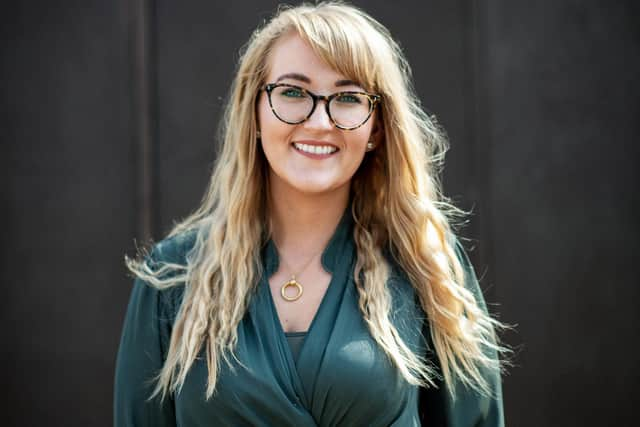 In the podcast 'Reaching Net Zero in Hospitality' Mairi MacDonald, local enterprise manager at Royal Bank of Scotland, who supports entrepreneurs and SMEs across the North of Scotland and Highlands, explains how it works with hospitality businesses through Climate Springboard and other initiatives. She is joined by Kay Smith, energy and contracts manager at Lisini Pub Company, an independent family run Scottish hospitality business, and Jamie Greig, founder of Our Property Bear, an energy saving system for hospitality businesses. Both Kay and Jamie have taken part in the Climate Springboard programme and were keen to share their experiences.
Mairi says: "Tourism, hospitality and leisure is our biggest customer segment in the Highlands and Islands. I spend every day speaking to customers, and that includes talking to them about Climate Springboard. The benefits of Climate Springboard can be broken into four main parts."
She explains that the benefits of Climate Springboard can be broken into four main parts: carbon emissions and helping customers comply with requirements; utility bills and reducing energy consumption; regulation and legislation and climate and purpose.
"Anyone who goes through Climate Springboard will come out with a carbon reduction plan that will help their business make efficiencies while looking at their carbon footprint," adds Mairi.
Kay of Lisini Pub Company, which has five venues in the group, did the Climate Springboard programme towards the end of last year. She says: "I found Climate Springboard really practical. It provided us with a lot of suggested actions and helped break them down into manageable and tangible tasks that we could prioritise. It offered specific recommendations relevant to our company, rather than generic ones. Another great thing is that I developed a network of people working towards similar goals."
Jamie, who runs One Property Bear and works with businesses across the hospitality industry, completed Climate Springboard earlier this year on behalf of his client Code Hostels. He says: "It offered a really good introduction to things like carbon savings and provided insights that you could then apply in practice. You can fit in a few hours with Climate Springboard every week and know that you're moving forward on a journey and are bringing other staff with you. One of the best returns in investment is in staff training and things like getting your energy use matched to your opening hours and not burning cash when you're closed."
Summing up, Mairi says: "As Jamie and Kay said, it's about making small changes. Start small, otherwise you might not start at all. One of the biggest things we want to do as a bank is make the sustainability conversation more accessible for businesses. It can be quite overwhelming and we can help demystify it through support like Climate Springboard and our carbon planner."