Edinburgh tech firm eyes global push after major wins including Kitchin Group
A Scottish hospitality tech specialist is eyeing external investment to support an overseas push after a string of high-profile business wins including The Kitchin Group and Best Western Hotels.
Edinburgh-based Stampede has also been expanding its headcount after reporting strong growth over the last 18 months or so. Founded in 2016 by its chief executive Patrick Clover, the firm develops marketing tools for the hospitality sector including data capture systems, which promise an "improved digital guest experience". Its hospitality email marketing platform is used by clients including Signature Pub Group, Lane7 Group, Glendola Leisure and Montpeliers Group.
Clover said: "With the economic pressure on the industry, there's a growing appetite for simpler, cost-effective solutions that come with the latest technology such as automation and AI, and we've translated this to a number of new and soon-to-launch features on the platform."
He said the business was preparing for an external investment round to support planned international expansion. Its headcount is now up to 17 having seen Julie Grieve, founder of Criton, a provider of guest apps for independent hotels, come on board as a commercial consultant and adviser. Criton was acquired by Nonius, the global hospitality tech outfit, last year. Grieve's addition to the team comes as Stampede increases its focus on the hotel sector.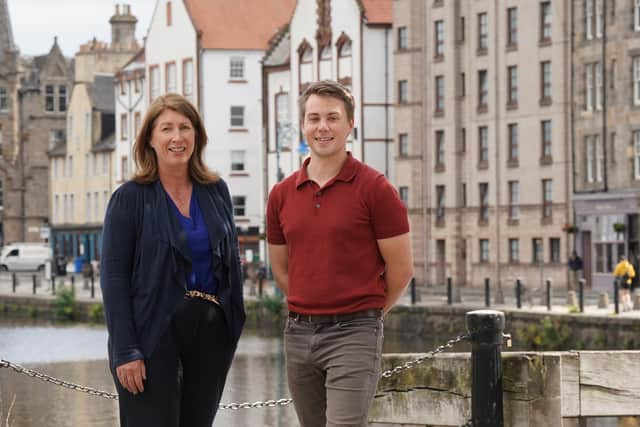 Additionally, Christian White has joined the firm as head of commercial, moving from Fresh Car Group where he was director of operations. As a previous operations manager at both Signature Pub Group and G1 Group, White is said to bring extensive experience from the restaurant, bar and nightclub markets.
Clover said: "It's great to get Julie on board, she brings incredible industry experience and operating know-how, gained at one of the UK's most successful hospitality tech start-ups of recent times. It also comes at an important juncture for Stampede, where we are entering our next phase of growth, working more with hotels, and aiming to take the business to the next level. I am delighted to have hired someone of Christian's calibre and experience into the business, and I know that he will continue our laser focus on delivering exceptional tools for the hospitality industry."
Grieve said: "Patrick and the team have carefully built a fantastic product, the evidence of which includes such a high quality client roster. It's an exciting time for Stampede, and I look forward to bringing my hotel experience into the business and helping to guide commercial strategy over the months ahead."
White added: "Having experienced the challenges that the hospitality sector is facing, I cannot wait to work with Patrick and the team on extending the reach of our amazing platform."
Clover said the industry environment was driving technological change and added that the firm's systems were built to "improve business efficiency and drive profitability". He said: "Lane7 grew its database by almost 300 per cent year-on-year in 2022 utilising our platform, while expanding from four to 12 locations. Overall, we are helping our clients to cut through complex existing technology and marketing that doesn't deliver return on investment."
Comments
 0 comments
Want to join the conversation? Please or to comment on this article.