hospitality industry is still facing a perfect storm - Calum MacLellan
It's no secret that the hospitality industry has had a rough ride over the last few years. Issues brought on by Brexit and the pandemic have caused numerous problems including a scarcity of labour and a skills shortage. Indeed, the industry is in desperate need of help in this area.
In addition, soaring inflation has increased costs associated with our supply chain and day-to-day overheads; utility costs remain high, and the Ukraine war has resulted in a lack of supply in products we use daily. Having run hospitality businesses for decades, I've never known a trading environment so uniquely challenging.
At Taste Perthshire, our goal is to live and breathe our brand and do what we say on the tin. This means offering locally sourced produce as much as possible. However, with mounting costs to do so, this is becoming increasingly difficult. After all, we strive to provide value for money with all products.
The current economic conditions are unwelcome and unsettling. Hospitality businesses are still struggling in the aftermath of the pandemic, and it is becoming increasingly common to see long-standing hospitality businesses close their doors for good. Its incredibly sad to see, those who have worked so hard to create a successful business, but external factors make it too impossible to carry on.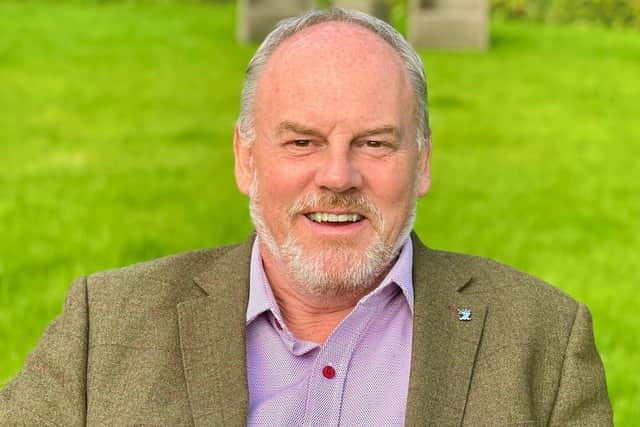 At Taste Perthshire, being based in Bankfoot, just off the A9, we are a remote business and therefore a core employer within the community. We try and employ as much local talent as we can but have struggled to fill some positions we've had advertised for some time. Recruitment within the hospitality industry is a serious issue, and unlike many businesses, luckily, we have not had to reduce our operating hours as result. However, we are still having to recruit from abroad, and will be welcoming two South African employees to take up positions as chefs shortly. As a business we have been able to sponsor them for two years through a government scheme, but the Government still needs to do more to ease the visa situation. Finding chefs particularly has proven to be a challenge, with the pandemic forcing many to seek employment elsewhere, leaving the profession entirely.
The dualling of the A9 has been a mixed blessing for us a business. It spurred us on to install the fuel station which we opened at Taste Perthshire in 2022. This has been a fantastic addition to the business and has increased our footfall, and therefore sales, substantially. However, for a period of two-and-a-half years from February 2019 there were weeks where trade was reduced in half due to the disruption. Of course, the pandemic slowed progress down on the engineering works considerably. We also worried the increase in the speed limit from 60mph to 70mph would have a negative impact because drivers were perhaps less likely to stop. But thankfully the impact so far has been negligible. The dualling of the A9, with its increased safety at the Bankfoot junction, coupled with the extension of our car park and the addition of the fuel station has succeeded in making Taste Perthshire a chosen destination for many returning customers due to the ease of the drive and car parking availability. For that we are extremely grateful.
Calum MacLellan, owner of Taste Perthshire, a four-star mixed retail and restaurant destination, and award winning, four star luxury guest house, Craigmhor Lodge and Courtyard, Pitlochry.
Comments
 0 comments
Want to join the conversation? Please or to comment on this article.