Edinburgh private bank Hampden & Co cheers H1 revenue jump on back of higher client numbers
Edinburgh-based private bank Hampden & Co has cheered interim revenue being up by three quarters as it looks to carve out a greater share of the market.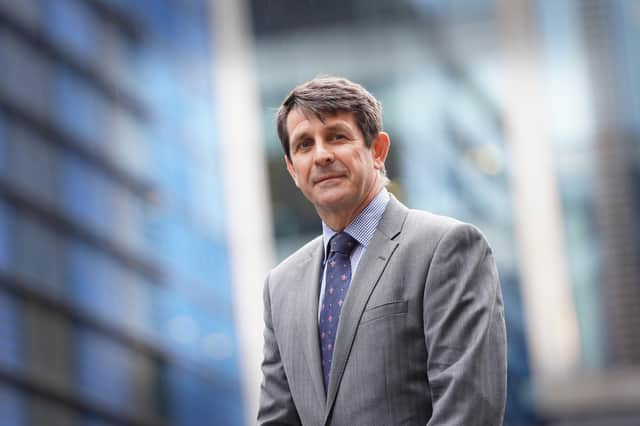 The lender has reported total income in the half year ending June 30 of £15.5 million, a year-on-year jump of 74 per cent, and boosted by client demand. Pre-tax profit came in at £5m, swinging from a £600,000 loss 12 months previously. It comes after it in April revealed that it went on to achieve its first full-year profit as well as record lending in 2022, saying it had "come of age" after becoming the first new private bank in the UK in 30 years when it opened to clients in 2015.
In the first half of this year, Hampden & Co saw an 8 per cent increase in clients from H2 2022, and 13 per cent year on year, ending the latest period at more than 5,000, and citing a "sharp" rise in referrals from professional partners.
Total deposits rose by 6 per cent to £773m, with the bank – which also made a string of senior hires in the first half – saying clients continued to reallocate cash from current and call accounts into notice and term accounts to benefit from rising interest rates. In fact term deposits were up 44 per cent year on year, with notice deposits up 96 per cent.
Total lending also increased 6 per cent to £461m, and the bank said growth was particularly strong for its retirement mortgage (which allows people to raise funds against their principal property to, say, manage estate planning in relation to inheritance tax liabilities), which was up 10 per cent on the prior half and 39 per cent year on year.
The lender's chief executive Graeme Hartop said: "The UK banking sector continues to experience change and we believe we are very well positioned to increase market share in the private banking sector as well as to meet the needs of underserved high-net-worth customers of high-street banks.
"It is particularly pleasing to see a high number of referrals from other professionals such as wealth-managers, solicitors and accountants, as such partnerships are of significant benefit to our mutual clients."
Comments
 0 comments
Want to join the conversation? Please or to comment on this article.