Debut of Scots investment bank Cavendish created from Cenkos-FinnCap merger
A high-profile Scottish full-service independent investment bank has launched following the completion of the merger of Cenkos Securities and FinnCap Group.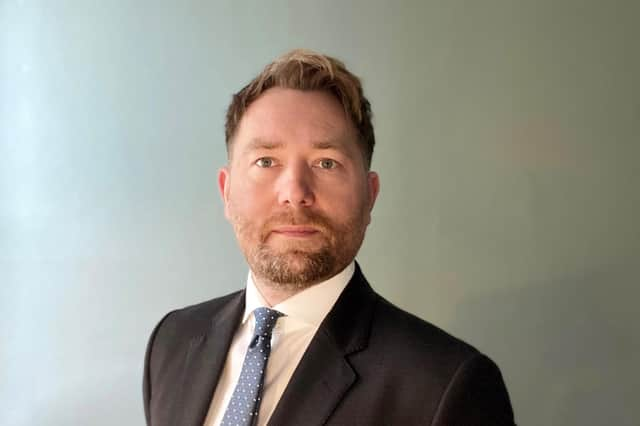 The new £43 million organisation, known as Cavendish and operating from Cenkos' existing offices in Edinburgh city centre, says it will now add mergers and acquisitions (M&A), private capital, and debt advisory to its existing equity capital markets services for both Scottish businesses. It will serve around 220 clients listed either on the main London Stock Exchange or Aim, saying this is the highest amount of any UK small and midcap investment bank.
It comes after the merger was announced in March, outlining how the new "market-leading full-service advisory firm for growth and investment companies" would have more than £50m of proforma combined revenues and in excess of £20m combined cash on its balance sheet.
The deal subsequently received regulatory clearance in July and court approval this month, while it is explained that the Cavendish name "comes from a successful business within the merged company's portfolio, and reflects that this is the start of something new, without wanting to break from the respective firms' history and achievements".
The new group now states that with nearly 20 years of operations in Edinburgh, it can build on Cenkos' well-established reputation as "the leading institutional broker in Scotland to offer a wider range of services to ambitious Scottish companies", while Cavendish's membership of Oaklins "adds global reach". Additionally, the merger is described as bringing additional sector and specialism expertise to build on the range of clients served out Edinburgh, including in the technology, healthcare and energy sectors, "which are key to the Scottish economy".
Neil McDonald, Cavendish's head of Scotland, said: "The creation of this new full-service investment bank means we can serve growing Scottish companies which may not yet be ready to raise money on the public markets, but have a need to access either private or debt capital to fuel their ambitions. The addition of an established M&A capacity and an international network brings in the potential for Scottish businesses to acquire to grow, or for owners to either list on public markets or sell when the time is right."
Comments
 0 comments
Want to join the conversation? Please or to comment on this article.