Scotland's private sector shows signs of decay in August, says RBS report
Scotland's private sector has seen output stall in August, marking the latest sign of weakness in the nation's economy, according to new purchasing managers' index (PMI) data published today.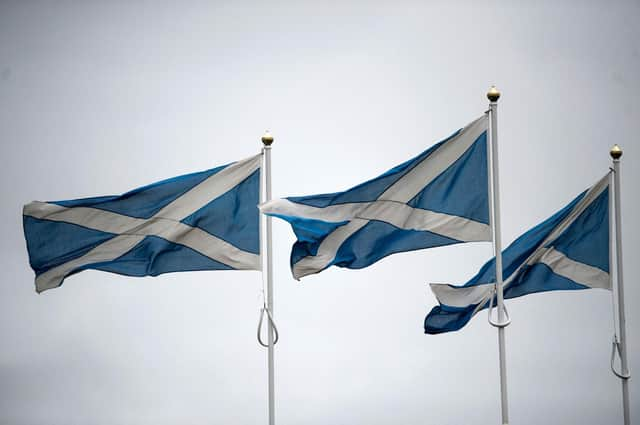 The new Royal Bank of Scotland (RBS) report also reveals how confidence levels dipped to an eight-month low, and forecast that falling business requirements could see output reduce "unless the demand picture improves".
The latest RBS study out today shows that new orders fell for the second consecutive month and at an accelerated pace as service-providers joined their manufacturing peers in the downturn, while private sector companies still registered historically sharp increases in their cost burdens.
The NatWest-owned bank added that, following the broad stagnation in new business across Scottish private sector firms in July, last month's data revealed a modest contraction. Service-providers posted the first decline in seven months, while manufacturing new orders fell for the fifth month running and at a fast clip. According to anecdotal evidence, the latest fall in new business was attributed to inflation, economic uncertainty and the cost of living all having dampened demand.
Looking at confidence regarding growth in activity in the coming 12 months, this ticked down to an eight-month low during August as the current economic climate, inflation, and scarcity of suitable candidates took their toll.
Despite the drop in business requirements, there was a seventh monthly expansion in employment across Scotland, and the rate of job-creation quickened after easing to a six-month low in July, "suggesting that firms remained keen to bulk up their workforce numbers", the report said.
The latter also signalled a fourth successive monthly decrease in backlogs of work across Scotland's private sector, and some surveyed firms commented that reduced workload helped with this.
As for cost burdens, these continued to rise across Scotland midway through the third quarter, with wages, suppliers, materials, and fuel all cited as key factors. Charges were raised sharply, thereby stretching the current run of inflation to 34 months, with firms raising prices to pass on their costs, although the pace of inflation softened from July.
Judith Cruickshank, chair of the Scotland board at RBS, said: "The latest PMI data for Scotland pointed to emerging weakness in the Scottish private sector, with firms signalling no change in private sector output, and new orders contracting modestly amid reports of economic uncertainty and falling demand. Declining business requirements could result in a reduction in output unless the demand picture improves.
"Moreover, higher material, labour and energy costs meant that firms continued to struggle with rising cost burdens… Lastly, business confidence around the year-ahead outlook remained historically subdued and weakened to an eight-month low, as frail demand conditions, higher interest rates and inflation all weighed on expectations."
Comments
 0 comments
Want to join the conversation? Please or to comment on this article.