Cyber and Fraud Centre – Scotland calls for funding to boost new multi-agency hub helping protect firms from online crime
A plea has been issued for more funding enabling a new initiative to expand the reach of its work tackling cyber crime – and help it deliver "positive outcomes" for more businesses.
The Cyber and Fraud Centre – Scotland, which earlier this year rebranded from the Scottish Business Resilience Centre – says the multi-agency triage hub trial was set up in May of this year uniting its incident response team with cybersecurity partners, including Police Scotland and financial institutions such as NatWest, Lloyds, and Metro Bank, to collaborate and share intelligence, disrupt large criminal gang activity, deliver support to victims, and recover stolen funds.
The centre added that the six-month trial of the venture has generated "huge positive impact", for example seeing £3 million of defrauded money recovered or ceased in transfer, and it worked on cases totalling almost £10m of fraudulently obtained money by working with high-street banks also including Barclays and HSBC, and gathering "valuable" intelligence on fraud attempts to help prevent cyberattacks. Funding is now being sought to develop and expand the model into a fully sustainable charitable organisation.
The centre added that reported incidents of cybercrime in Scotland have doubled in the three years to 2022-2023, with the majority comprising business email compromise, chief executive impersonation, and crypto and investment fraud, and it also stressed that organisations of all sizes can find themselves vulnerable to cyberattacks.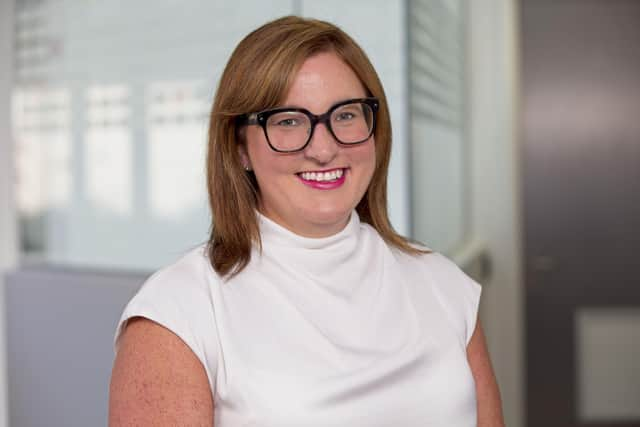 It cited as an example the Orkney-based Rousay, Egilsay & Wyre Development Trust that was targeted earlier this year. Trust manager Stuart Williams said: "Our organisation was the victim of a targeted attack by criminals who knew exactly what to say to persuade us to part with important details, and we were defrauded to the tune of £120,000 as a result. The Cyber and Fraud Centre – Scotland signposted us towards crucial resources in the aftermath of the incident, and gave us timely and informed advice about which steps to take next. Thankfully our outcome was a positive one, and we received a full refund through our bank, but the personal impact on the team has been immense."
Andy Freeburn, assistant chief constable at Police Scotland, which says it receives around 18,000 fraud calls a year, with around 95 per cent cyber enabled, said: "Cybercrime and frauds are more sophisticated and have huge repercussions for victims, as we've seen from cases like Stuart's, which remains under investigation. Collaboration is the key to prevention, but also to develop the expert knowledge to investigate and, importantly, support people, businesses, and the wider communities when the worst does happen. I would encourage any person or business who has become a victim of a cybercrime to report it to Police Scotland, the Cyber and Fraud Centre – Scotland, and their banks."
Jude McCorry, chief executive of the Cyber and Fraud Centre – Scotland, said: "The startling results of our triage hub trial have demonstrated the need to dedicate resources to tackling cybercrime, and stories like Stuart's reflect the huge positive impact that our work has had so far. We prioritise collaboration every step of the way… concluding by helping affected organisations to avoid future attacks. With further investment, we can continue to deliver positive outcomes for businesses, at a time when being alert to cyber threats has never been more crucial."
Comments
 0 comments
Want to join the conversation? Please or to comment on this article.