Analysis: the SBRC is adopting a four-day week - but is this a realistic path for others to pursue?
It looks to play a key role in making Scotland "one of the safest and most resilient places to live, work, and do business, both on and offline" – and the Scottish Business Resilience Centre (SBRC) is now officially doing so via a four-day working week after trialling the concept for nearly a year.
The not-for-profit organisation is reporting widespread benefits of such a strategy, not least a heightened "sense of community" among its workforce, and no loss of productivity, with some teams even seeing this increase. Crucially, given its bid to help all Scottish organisations protect themselves against online attacks, it says its staff have provided the same level of support and delivery of services as when working a five-day week.
The Linlithgow-based SBRC points out that ahead of the nine-month trial of the shorter working week, it polled staff who said they were excited about being able to enjoy an extra day off, with expectations ranging from feeling more refreshed when coming to work, to having additional time to care for family members. At the end of the test run, all employees "wanted to continue working four days, with the vast majority citing a notable improvement in staff morale and general well-being".
And it says its main challenge regarding the new regime has been ensuring people aren't doing work on their added day off, stressing that it is to use as personal time. SBRC chief executive Jude McCorry praises the unexpected but welcome "sense of community among the entire team" that has materialised. She believes a four-day working week won't work for everyone "but, having seen the value of it for ourselves, we strongly recommend more organisations consider moving to it – it's a great benefit for employees at little to no cost to the company".
And she believes it could help the tech sector in its continued battle to fill vacancies, despite cutbacks of late. "The [industry] has a reputation for long hours and extensive overtime. Given the feedback we received from the team, we believe that the change in the working week could attract more people to our sector and help close what has become a considerable shortage of skilled staff in the sector."
Campaign
The SBRC stressed that its trial is independent of the 4 Day Work Week Campaign's pilot of a shortened work week involving 70 British organisations, with many in Scotland taking part, while the Scottish Government has been bankrolling four-day working week pilots across Scotland this year. Organisations north of the Border to have noted their four-day week include communications agency Wonderhouse and beer firm Vault City Brewing, which are both based in Edinburgh,, while in June 2022, LoudMouth Media, which has an office in Glasgow, said it was trialling the concept with support from 4 Day Week Global, a not-for-profit community that says 63 per cent of businesses it polled found it easier to attract and retain talent by working four days a week.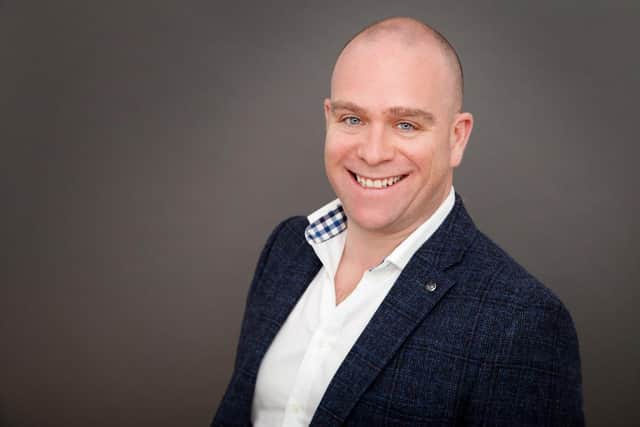 Indeed, employees across sectors have been re-evaluating their priorities in a post-pandemic working world, and seeking a greater work-life balance. Hybrid working is one way of achieving this – one recent study showed that UK workers are going into the office an average of 1.5 days a week, with only 13 per cent coming in on a Friday – and moving to a four-day week a logical and slightly more radical step.
Neil Bradbrook, MD of Falkirk-based Ahead Business Consulting, said his organisation takes a "keen interest in the new ways of working that have come out of Covid and the four-day week trials". In the wake of the SBRC news, he said: "We are not surprised to see that the outcome of the trials has generally been very positive, with most businesses reporting greater productivity over four days than they achieved in five – it sounds impossible, but it proves that when you take care of your people they take care of your business."
Planning
However, he believes the concept has some aspects in need of consideration, explaining: "The trials have worked well where businesses have paid exactly the same as they used to, for a four-day working week with no change to the length of the working day – i.e. it doesn't work so well if you try to cram four and a half or even five days' worth of work into four."
The Chartered Institute of Personnel and Development in October revealed a report showing that more than half of Scottish employers it had surveyed felt the adoption of a four-day week without reducing pay as unlikely, with the HR body also stating: "Reduced working hours do not necessarily suit everybody, or every industry, and organisations need to find a way to address this."
Mr Bradbrook also believes the implementation of moving to a four-day week needs to be well planned. "Do you shut the whole operation for an extra day (so just work for four) – if so how does this impact your clients and customers who still work five days? Or do you stay open for five days, but everyone works four with a different day off – in which case how do you select which day fairly amongst employees and ensure that whole teams can still get together for important team meetings?
"There is no one right answer to these – it will be different for each business – and all these questions are solvable, but you need to consider what is right for your customers, staff and business. The important thing is you are putting your people first – and ultimately this is the right thing for long-term success."
Comments
 0 comments
Want to join the conversation? Please or to comment on this article.