Cost of living: 'Sink or swim' for millions of mortgage holders as inflation forecast to remain sticky
Core inflation is likely to have held firm last month when new official figures are released tomorrow, spelling fresh misery for millions of borrowers, despite an expected slight easing in the headline rate.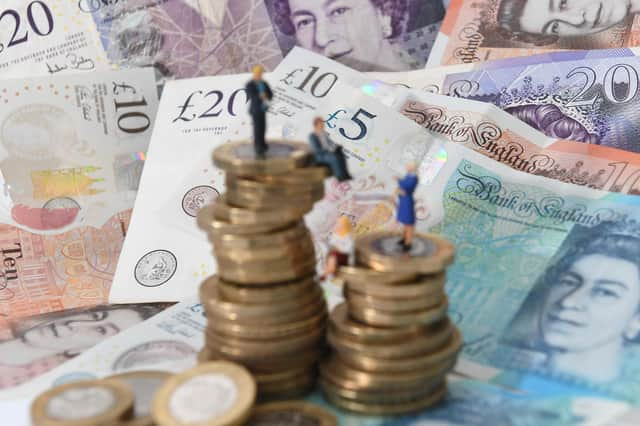 Analysts are forecasting a modest fall in the main rate of consumer price inflation, to between 8.2 and 8.5 per cent in June from the annual rate of 8.7 per cent recorded in May. However, that headline rate had been predicted to ease last month but stuck firm at 8.7 per cent while the rate of core inflation actually increased.
The Bank of England has struggled to keep a lid on rising prices with the inflation rate falling only modestly from last autumn's peak of 11.1 per cent despite a series of interest rate hikes resulting in the current bank base rate standing at 5 per cent, triggering mortgage and borrowing misery for millions of households and businesses. The UK now has one of the highest inflation rates of any major economy. In the US, for example, the annual rate of consumer inflation has fallen back to just 3 per cent.
Speaking ahead of this week's latest data from the Office for National Statistics, Sarah Coles, head of personal finance at investment platform Hargreaves Lansdown, said inflation is likely to have fallen to 8.2 per cent in June, though the core rate is in "no more nails" territory. She noted: "We're beyond sticky: we're heading into 'no more nails' territory. Headline inflation is expected to tick down very slightly in this week's figures, but core inflation is likely to hold firm. Even the drop in overall inflation is far from guaranteed - given that it was forecast to fall last month too, but that didn't materialise.
"The rapid drop in petrol prices we saw during May has slowed significantly, while the energy price cap means utility bills aren't going anywhere for now. Their inflation rates will both be significantly down from a year earlier, but monthly movements are more disappointing. We have seen food inflation ease off very slightly - and the supermarkets are making reassuring noises about lower inflation finally having an impact on prices in the coming weeks and months. However, we still expect sky-high prices to feed inflation in June."
Sam Miley, managing economist at the Centre for Economics and Business Research (CEBR), said: "Consensus expectations suggest that inflation slowed to 8.2 per cent during the month [of June], though CEBR expects price growth to have been stickier, witnessing a weaker deceleration to 8.5 per cent."
Higher interest rates have pushed the average two-year, fixed-rate homeowner mortgage on the market to well over 6 per cent and experts are predicting further pain to come. Dimora Mortgages director Jamie Lennox, said: "This week's inflation data will be a case of sink or swim for millions of mortgage holders around the UK who are already treading water to stay afloat. Last month's data had huge consequences for the rates available on mortgages and if this next print doesn't drop below the expected targets, there could be further turmoil for mortgages with real long-term consequences to the stability of the housing market."
Comments
 0 comments
Want to join the conversation? Please or to comment on this article.