Cost-of-living respite: Sainsbury's chief says food inflation easing as prices of top 100 products fall
Sainsbury's comments that food inflation is "starting to fall" offer fresh evidence that some cost-of-living pressures may begin to ease over the summer.
The supermarket giant's chief executive, Simon Roberts, said price rises are now stalling, with the cost of the retailer's 100 most popular products actually easing over the latest quarter, pointing to an element of price deflation. Items such as bread, butter, milk, pasta and chicken have seen price cuts in recent weeks as falls in costs further down the supply chain pass through to customers, though other products are still rising. The UK's second largest grocery chain, after market leader Tesco, also said sales volumes returned to growth last year, with shoppers buying more items despite the intense pressure on rampant food and drink inflation.
Latest official figures from the Office for National Statistics (ONS) show overall food inflation eased slightly in May but remained at a stubbornly high annual rate of 18.4 per cent. A recent report revealed that food and drink manufacturers' costs had fallen for the first time in more than seven years, offering some crumbs of comfort over the future direction for inflation. However, cooling food prices are likely to be offset by rising mortgage and borrowing costs, as interest rates tick higher.
Supermarket rival Morrisons recently slashed the price of 47 products by more than a quarter on average. The grocery giant said it was cutting price tags across all its 499 stores on items including mince, tomatoes and butter as well as cupboard staples such as squash and cereals.
News of the price trimming at Britain's biggest retailers comes amid an ongoing investigation by the UK's competition watchdog into accusations that supermarkets have been profiteering from higher prices and whether wholesale price reductions are appearing on shelves quickly enough.
Unveiling a jump in grocery sales over the past quarter at Sainsbury's, Roberts said: "We are putting all of our energy and focus into battling inflation so that customers get the very best prices when they shop with us, particularly now as household budgets are under more pressure than ever. Food inflation is starting to fall and we are fully committed to passing on savings to our customers. Prices on our top 100 selling products are now lower than they were in March, against a market where prices have gone up."
The group, which also owns Argos, revealed that total retail sales excluding fuel increased by 9.8 per cent over the 16 weeks to June 24, compared with the same period a year earlier. Sainsbury's said grocery sales jumped by 11 per cent as the volumes bought by shoppers returned to growth, driven by a "particularly strong performance over bank holidays and warmer weather towards the end of the quarter".
Sophie Lund-Yates, lead equity analyst at investment platform Hargreaves Lansdown, said Sainsbury's had "come out the gate swinging", insisting that its efforts to keep prices low have seen shoppers buying a higher number of items. She noted: "This supermarket giant has spent a great deal on reducing prices, especially around Aldi price match campaigns and the introduction of Nectar prices.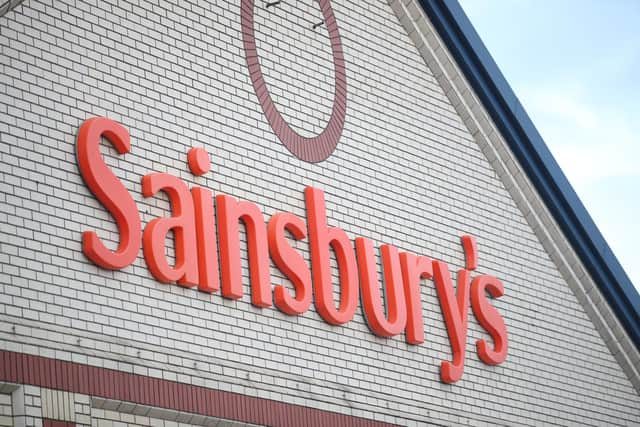 "The main difference is that Sainsbury's has been able to increase prices behind competitors, which is a huge bonus when trying to win the minds of struggling shoppers. Crucially it appears that food inflation is starting to drop away, albeit slowly, and shoppers will be waiting eagerly to see how quickly that translates into more palatable food bills."
Adam Vettese, an analyst at trading and investment platform eToro, added: "While all of the major supermarkets play up their cost-cutting credentials in their trading statements, regulators are concerned they are profiteering at their customers' expense by inflating their prices. Supermarkets were accused this week of treating their customers like cash cows by hiking fuel prices, piling pressure on the sector to cut prices. If the pressure builds and supermarkets feel forced to act, then that could hit profitability this year."
The update from Sainsbury's came just a day after the Competition and Markets Authority (CMA) said drivers paid nearly £1 billion more for fuel at supermarkets last year due to increased margins. The watchdog reported an estimated combined additional cost of "around £900 million" for customers of Asda, Tesco, Sainsbury's and Morrisons.
Roberts said he welcomed proposals by the CMA aimed at improving transparency in fuel prices, adding: "As we said at the business committee, we are very positive about the suggestion about having to provide up-to-date transparent pricing. We will always be the cheapest or second cheapest for fuel in any location."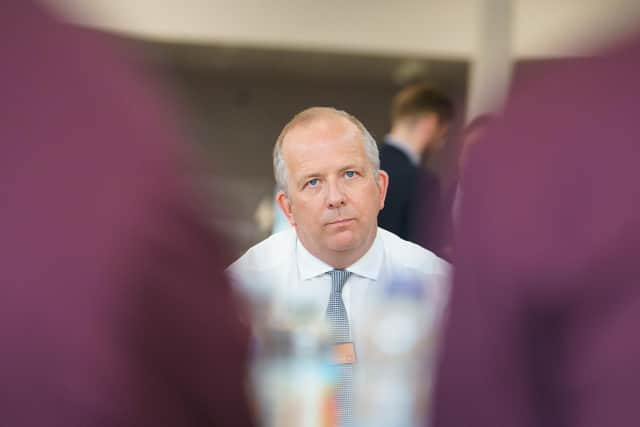 Releasing its latest UK Sector Tracker last month, Lloyds Bank said the food and drink sector posted an input cost reading of 49.4 for May – the first month it has registered below the 50 level that separates growth from contraction since April 2016. This was supported by a drop in commodity prices. In total, four of the 14 sectors monitored by the tracker saw their input costs decrease in May, the highest number since June 2020, indicating some broadening in the easing of cost pressures across the UK economy.
Annabel Finlay, managing director, food, drink and leisure at Lloyds Bank Corporate & Institutional Banking, said: "This drop breaks sustained rises in production costs for food and drink manufacturers, which have been among the sharpest of any sector monitored by the tracker. If production costs continue to fall, whilst welcome, it will still take some time before we see the benefit in terms of shelf prices."
Comments
 0 comments
Want to join the conversation? Please or to comment on this article.