The National Institute of Economic and Social Research (NIESR) has forecast that the UK will swerve a technical recession – defined as two or more quarters of falling gross domestic product (GDP) in a row – not just in the final three months of 2022, but also throughout this year.
However, the Niesr warned in its latest report that it will "certainly feel like a recession", with real personal disposable income having contracted for four consecutive quarters. It projects that a quarter of UK households will be unable to meet in full their planned energy and food bills from their post-tax income in the 2023-24 financial year, up from around one in five in 2022-23.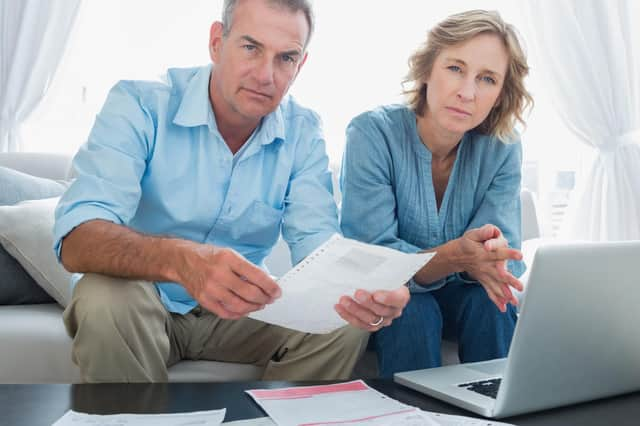 Middle-income households will face a hit to their personal disposable income ranging from 7 per cent to 13 per cent, reaching up to £4,000 in the financial year 2022-23, while GDP will be "anaemic" and remain close to zero throughout the year, eking out expansion of just 0.2 per cent in 2023, with Threadneedle Street's slew of interest rate rises adding to cost pressures for consumers and businesses.
The group also predicts that inflation, which is now 10.5 per cent, will only fall to 5.3 per cent by the end of 2023 and stay above 3 per cent throughout 2024, and will not reach the Bank of England's 2 per cent target until the third quarter of 2025.
Skewed
Professor Leaza McSorley, senior research manager at Niesr, said: "The UK economy performed better than forecast in 2022, with annual GDP growth of 4.1 per cent and unemployment at 3.7 per cent. So, while the economy seems unlikely to fall into a protracted contraction, the risks are skewed on the downside with higher Bank rate and some withdrawal of fiscal support likely to bear down on activity over the course of 2023 and 2024."
Niesr also said it believes interest rates rises "may almost have finished", with the Bank of England last week delivering its tenth hike in a row, to 4 per cent from 3.5 per cent, but it added: "If core inflation remains high, interest rates may have to remain at their peak for a longer period than we and the markets currently anticipate."
The think tank also said the Bank of England faces a "difficult" path. "Given the extent to which the Bank has received criticism for not tightening quickly enough when there were signs of the economy overheating in the post-pandemic recovery, it is possible that monetary policymakers will loosen too quickly to avoid the converse criticism," said Niesr.