Recession 'delayed, not cancelled' after UK economy beats expectations with November growth
Economists remain divided on the timing of any UK recession after news of unexpected growth towards the tail end of 2022.
The Office for National Statistics (ONS) recorded an increase of 0.1 per cent for November as the all-important services sector remained in growth despite the soaring cost of living. Experts at the ONS said the slight rise in gross domestic product (GDP) was supported by the technology sector and a strong showing by pubs and bars amid a boost from the winter World Cup in Qatar. It nevertheless represented a slowdown in growth after GDP increased by a robust 0.5 per cent in October. Analysts had predicted the economy would shrink by 0.3 per cent in November.
ONS director of economic statistics Darren Morgan said: "The economy grew a little in November, with increases in telecommunications and computer programming helping to push the economy forward. Pubs and bars also did well as people went out to watch World Cup games. Over the last three months, however, the economy still shrank - mainly due to the impact of the extra bank holiday for the funeral of Her Majesty Queen Elizabeth in September."
Thomas Pugh, economist at audit, tax and consulting firm RSM UK, said any recession had likely been delayed, not cancelled, noting: "The surprise [month-on-month] rise in GDP in November means there is now a chance that overall growth in Q4 [2022] might be positive if GDP falls by less than 0.4 per cent in December. That would mean the official definition of a recession of two consecutive quarters of negative growth might not be met until Q2 of this year.
"A milder recession would mean that unemployment rises more slowly, wage growth stays strong and domestically generated inflation falls more slowly than expected."
The ONS added that GDP still contracted by 0.3 per cent over the three months to November despite the latest growth. The economy also declined by 0.3 per cent in the third quarter of 2022 and would therefore enter a technical recession if a further fall is recorded for the final quarter of last year.
Kitty Ussher, chief economist at the Institute of Directors, said: "This is stronger activity than was expected for November and so will further contribute to the improvement in market sentiment we have seen in the last few weeks. Given we know the economy also grew in October - albeit driven by a rebound from the period of state mourning - it is no longer certain that the economy will meet the technical definition of a recession when the final data for 2022 is in."
It comes as inflation started to cool in November, dropping to 10.7 per cent from a 41-year-high of 11.1 per cent a month earlier, and it is expected to drop further through 2023. Figures this week showed a further decline in US inflation and fresh data for the UK is due next week.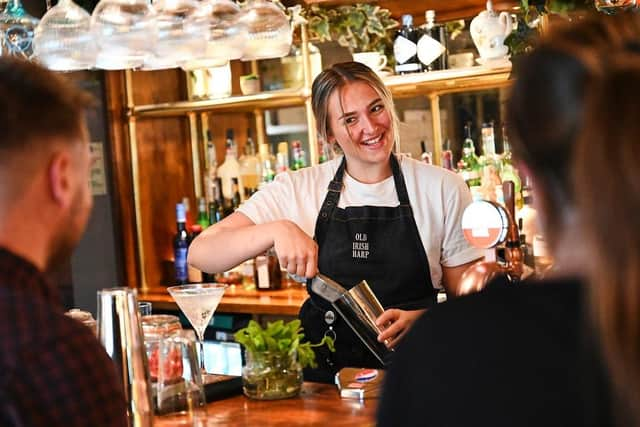 Ben Laidler, global markets strategist at eToro, noted: "The economy remains under pressure and the Bank of England is forecasting a 1.5 per cent recession fall this year. The economy is now smaller than it was before the pandemic."
Comments
 0 comments
Want to join the conversation? Please or to comment on this article.