The headline figures revealed a further decline in the consumer prices index (CPI) measure of inflation last month, to an annual rate of 10.5 per cent from 10.7 per cent in November. It comes after CPI jumped to a 41-year high of 11.1 per cent in October as households felt the full brunt of the cost-of-living crisis. Delve into the latest numbers, however, and there are several reasons to keep the champagne on ice.
Falling wholesale gas prices and the cost of filling up at the pump were largely behind the slowdown in the pace of price rises, with the average petrol price down by 8.3 pence per litre month-on-month in December. That modest fall in the headline rate of CPI disguised some worrying trends elsewhere.
Food and drink inflation gathered pace, nudging up to an annual rate of 16.8 per cent in December from 16.4 per cent in November, marking the highest level in more than 45 years. Prices also rocketed across restaurants and hotels as hospitality firms were forced to pass on their own surging costs, with inflation across this sector rising to 11.3 per cent in December - the highest level for more than 31 years.
Headline CPI may have eased twice now since hitting that eye-watering 11.1 per cent in October, when soaring energy bills pushed up the cost of living, but a continued downward trend is not a given, particularly as even higher utility costs are in the pipeline when the energy price cap rises in April.
Rob Morgan, chief investment analyst at Charles Stanley, said price rises continued to diminish UK consumers' spending power over the festive period, while the lack of any meaningful reduction in CPI meant that further hikes in interest rates were a near certainty. "It won't have escaped people's notice that the cost of buying and cooking a Christmas dinner was significantly more expensive than before," he noted. "Inflation remains uncomfortably high for the Bank of England, with economists expecting further increases from the current base rate of 3.5 per cent. Although there is now some sign of inflation slowing, with a backdrop of wage growth, a tight labour market and an unexpectedly buoyant GDP figure in November, the chances of another lumpy interest rate hike are high. Although the 'terminal' rate, the peak for interest rates, may now be close at hand, rates may remain at this higher level for a sustained period until the job is done."
Sarah Coles, senior personal finance analyst at investment platform Hargreaves Lansdown, warned that the "pressure on our pockets is going to get worse", with interest rates likely to rise to around 4.5 per cent, including a potential half-point hike when the Bank of England's monetary policy committee (MPC) meets next month.
"It may be downhill all the way from here, but it's going to be such a slow decline that we can't take our foot off the gas," noted Coles. "Inflation eased off very slightly in December, as the threat of a global slowdown kept the price of oil lower, pushing down the price of fuel at the pumps. However, eye-watering energy price rises, food costs, air fares and hotels kept prices higher, and it seems that high inflation is going to stick around for a while. It means the pressure on our pockets is going to get worse."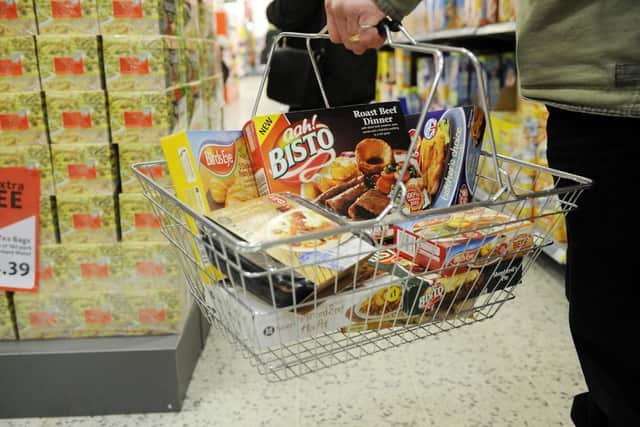 The UK government has pledged to help halve inflation by the end of 2023 and some experts remain optimistic as year-on-year comparatives feed through. However, the cost of most goods and services will still be rising, just not at such a punishing rate. Only a slide into deflation territory would cause prices to actually fall - something central bank policymakers will be keen to avoid as it can bring its own problems.
Kevin Brown, savings specialist at Scottish Friendly, the Glasgow-based mutual, said: "After two years of rising prices, back-to-back falls in the headline rate of inflation offer hope that 2023 will be the year of lower inflation. The greatest inflationary pressure during the past two years has come from wholesale gas prices, which are now starting to fall back. It has been a long time coming, but consumers will hope that energy prices in particular will begin to soften in the coming months.
"If prices do come down, then for those workers in the private sector that are benefitting from rising pay packets could find their disposable income start to improve. Those in the public sector are not so lucky as inflation would have to fall significantly for them to see the same kind of improvement in their finances."
Ben Laidler, global markets strategist at social investment network eToro, added: "Consumers and investors have been given another glimmer of hope with UK inflation down for the second consecutive month thanks to lower energy prices. Overall, inflation is still at an eye-watering level and it's going to be a long road ahead, with the Bank of England likely to stay aggressive in its rate hiking at the February meeting."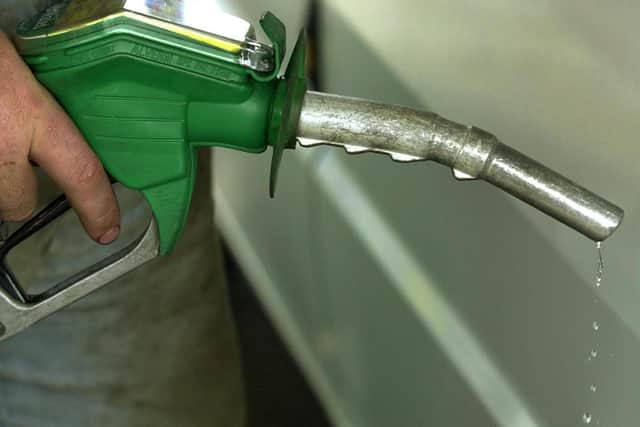 The latest official figures also showed declines in the rates of the other measures of inflation recorded by the Office for National Statistics, with the retail price index (RPI) falling to 13.4 per cent from 14 per cent in November, while CPI including housing costs (CPIH) dropped to 9.2 per cent from 9.3 per cent.