Scottish retail chiefs raise concerns about projected rise in business rates
The Scottish Retail Consortium urged ministers to 'carefully assess' the impact on firms
Concerns have been raised about a projected rise in business rates that would hit firms with an additional tens of millions of pounds in costs.
The Scottish Retail Consortium (SRC) said a "chunky uplift" in the tax rate had been pencilled in for next spring by forecasters.
The body urged finance secretary Shona Robison to "carefully assess" the impact on firms and retail destinations when she sets the business rate in this autumn's Scottish Budget.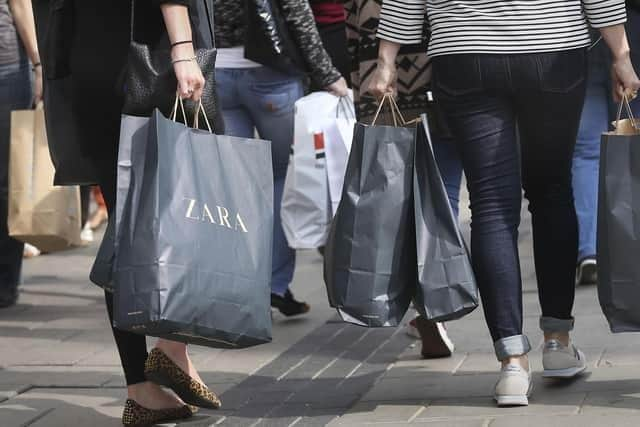 The SRC said the headline business rate is already at a 24-year high and an increase of the magnitude suggested could add £34 million to retailers' bills.
It comes after the independent Scottish Fiscal Commission (SFC), Scotland's official forecaster, projected a 5.4 per cent uplift in the headline business rate next April, in line with inflation.
This would take the poundage rate, or tax rate, from the current 49.8 per cent up to 52.5 per cent, piercing 50 per cent for the first time since devolution.
The SRC estimated this would add an extra £34m to the rates bill for shops, while offices would pay an additional £22.2m and factories £27.5m. Pubs would pay an estimated £2.7m more, hotels £6.4m and leisure and entertainment £5.7m.
The SFC assumes for forecasting purposes that in future years the Scottish Government will set the poundage in line with inflation, unless there is a policy decision otherwise. It estimated a poundage of 54.8 per cent in 2023/24, but the actual rate was 49.8 per cent.
David Lonsdale, director of the SRC, said: "Given the challenging economic backdrop, this looks like a chunky uplift in the business rate is being pencilled in for next spring.
"We fully recognise the public sector – like commerce – is facing its own costs and inflationary pressures. However, with the headline business rate already at a 24-year high, any increase of this magnitude could add £34m to retailers' rates bills and pose a challenge for other sectors with a significant property footprint. We hope the finance secretary will carefully assess the impact on firms and retail destinations when she comes to set the business rate in this autumn's Scottish Budget."
A Scottish Government spokesman said: "Any decision on non-domestic rates for 2024/25 will be made as part of the Budget later this year. The Scottish Government has set out a strong non-domestic rates package in 2023/24, including the most generous rates relief for small businesses, taking over 100,000 properties out of rates all together.
"As part of this, it is estimated that around half of properties in the retail, hospitality and leisure sectors in Scotland will pay no rates this year."
Comments
 0 comments
Want to join the conversation? Please or to comment on this article.