Building sold for £4.5m at west coast business park where 6,000 people work
Commercial property company HFD has acquired an industrial building at Hamilton International Park in a deal valued at £4.5 million.
Sold by Wemyss Properties, which refurbished the building in conjunction with Rankeilour Properties, the large unit is occupied by Galaxy Insulation and Dry Lining - a specialist in thermal and acoustic insulation and fire protection materials. The asset includes a mix of offices, warehouse and outdoor yard space.
HFD has managed Hamilton International Park since 2008. Following completion of the group's EcoCampus development, the business park is fully developed and is home to more than 80 businesses employing some 6,000 people.
Elliot Cumming, property director at HFD Property Group, said: "The recent upgrades made to the property, the strong occupier interest and subsequent long-term lease made 4 Bell Drive an attractive proposition. HFD's history at Hamilton International Park as master developer and promoter made the investment decision all the easier. As a developer we are committed to the environment and sustainability, and the fact that the unit's occupier provides energy efficient materials for the construction sector is well aligned with our own goals."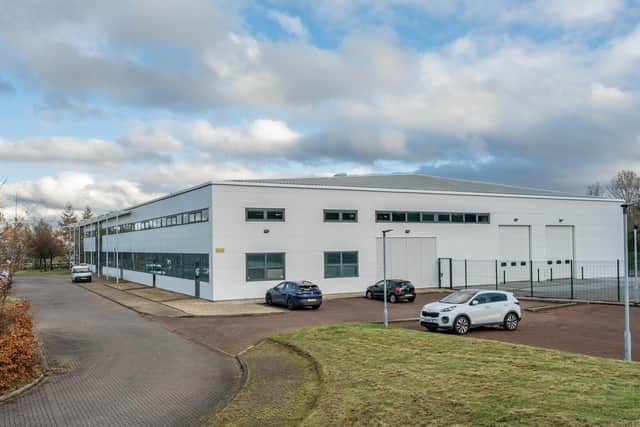 Jamie Fergusson, director of Rankeilour Properties, added: "Investment and rental demand remains high for industrial properties across Scotland. Ultimately, the refurbishment property provided Galaxy with the confidence to commit to a long-term lease. We are pleased to secure the sale to HFD which brings a successful end to our business plan, following the vacant possession purchase of the unit in 2022."
HFD was self-represented, while Colliers and Gilfillan Property Services acted for the seller.
Comments
Want to join the conversation? Please or to comment on this article.