Download 2024: Limp Bizkit added to Download Festival bill, here's the full line up for the festival and how to get tickets
Download 2024 have added Limp Bizkit to an already exciting line up for next year's event. Here's everything you need to know about the Festival and who is headlining Download in 2024.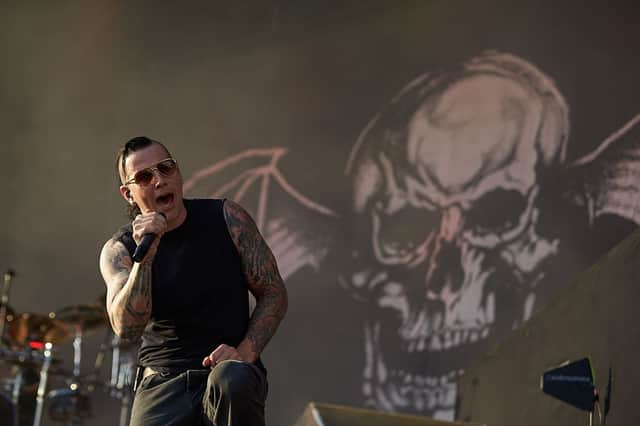 Located in the East Midlands, last year's mammoth four day festival saw tickets sell out for the first time as rockers and metalheads flocked to see the likes of Bring Me The Horizon, Metallica and Slipknot - and while it has reverted back to its normal three day event, the line up announcement is sure to please!
Originally borne out of the 'Monsters Of Rock' festivals during the 1980 and 1990s, the festival was rebranded in 2003 and had the likes of Limp Bizkit, Audioslave and Marilyn Manson on the bill and has only grown in popularity in the 21 years that have followed.
Now sponsored by drinks company Liquid Death, Download Festival announced its headliners and its first batch of bands on the line up today (November 7) as limited early bird tickets went on sale.
Here's everything you need to known about Download XXI.
When is Download Festival 2024, Download Festival dates
In a change to last year's special 20th year anniversary, Download will revert to a three day festival and will be held between Friday 14 June and Sunday 16 June., though campers can arrive from Wednesday 12 June to set up if they have bought a five day ticket.
Where is Download Festival 2024
As always, Download will see thousands of rock and metal fans will descend the East Midlands and, specifically, Donington Park
The exact event is located at Donington Park in Castle Donington near Leicestershire. The postcode is DE74 2PR. and the nearest train station is East Midlands Parkway.
Download 2024 line up announcement, who is headlining Download Festival 2024
The festival organisers have confirmed that next year's three headliners will beL
Queens Of The Stone Age (Friday)
Avenged Sevenfold (Sunday).
Alongside those three huge names, the Download 2024 line up includes: Limp Bizkit, Baby Metal, Bad Omens, Royal Blood, Pantera, The Offspring, Machine Head, While She Sleeps, Sum 41, Billy Talent, The Used, Bowling For Soup, Black Dahlia Murder, Biohazard, 311, Alien Weaponary, All Them Witches, Alpha Wolf, Alt Black Era, Atreyu, Bleed From Within, Brand Of Sacrifice, Calva Louise, Celestial Sanctuary, Crystal Lake, Deathbyromy, Defects, Delilah Bon, Dream State, Dying Fetus, Dying Wish, Elvana, Era, Fit For A King, Frozemode, Gel, Halocene, Charlotte Sands, Hanabie, Harper, Heriot, Hoobastank, Holding Absence, Hot Wax, Karnivool, Kelsy Karter and the Heroines, Immenence, Knife Bride, Lord Of The Lost, Make Them Suffer, Missio, Noahfinnce, Oxymorrons, Pest Control, Pinkshift, Rory, Royal And The Serpent, Scene Queen, Scowl, Shadow Of Intent, Silverstein, Slaughter To Prevail, Speed, Storm, The Blues Stones, The Callous Daoboys, Them Damn Crows, Tigercub, Until I Wake, Underside, Urne, Vukovi, Zulu.
Download Festival 2024 ticket options, Download Festival early bird tickets
There are several ticketing options Download Festival site and Ticketmaster, though early bird options are running out. To check out a full list of options and prices, go to the Download ticketing website here.
Download 24 - what is quiet camping?
As per the information on the ticketing site, quiet campaign is described as follows: "Quiet Camping is in a separate field in the main campsite area. These tickets are suitable for families, younger festival goers, or anyone who would prefer to have a break from the 24-hour party atmosphere of the standard campsites."
However, as someone who tried quiet camping last year, I must advise while people around you stay quiet all night, noise can still be heard from the DJ tent - so bare this in mind if you're a light sleeper and take a look at the other options available on Download's site.
Comments
 0 comments
Want to join the conversation? Please or to comment on this article.