The Playing Card Killer Netflix: Who was Alfredo Galán, where is he now
A new Netflix true crime documentary which centres on The Playing Card Killer, one of Spain's most brutal serial killers, has been shocking audiences worldwide. Here's everything you need to know about The Playing Card Killer.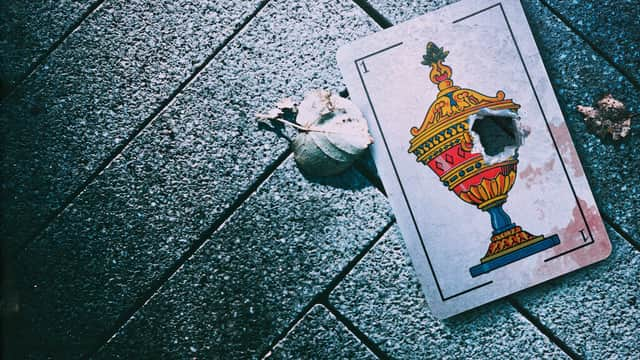 The series, which will focus on Alfredo Galán, also known as The Playing Card Killer, tells the tale of the Spanish serial killer as he wrecks havoc in the early 2000s and tragically opens fire on members of the public. The truths of why many believe he did it and what drove him to his sick, sadistic crimes will be unveiled in this latest Netflix offering.
Here is everything you need to know about the new Netflix true crime documentary series The Playing Card Killer.
Who was Alfredo Galán
Born in Puertollano, Spain, he is a infamous Spanish serial killer that was responsible for a series of murders in the early 2000s. For his crimes, he became known by the Spanish media as "The Playing Card Killer".
While little is known about his early life, Galán was a former military man who began serving in the Spanish Army in 1998. He later became a corporal in the Parachute Regiment of Alcalá de Henares and had participated in humanitarian missions in Bosnia before he was sent back to his homelnd during the Prestige oil spill.
His very first crime came shortly after when he was found to have stolen a car and was sent to a Military Hospital in Madrird.
What did The Playing Card Killer do, why was he called The Playing Card Killer
At the age of 26, Galán began a brutal killing spree that spanned almost two months in the early months of 2003. He committed his first crime on January 24 2003 when he shot 50-year-old Juan Francisco Ledesma in the head in front of his son, who was just two years of age. Following the killing, he left a playing card - the ace of cups.
Shortly afterwards on February 5, he once again shot a man in the head. His secon victim was a 28-year-old airport worker by the name of Juan Carlos Martin Estacio. Once again, he left an ace of clubs by the body after leacing the scene. Almost a month later, 27-year-old Santiago Eduardo Salas was intended to be his third victim when he was shot in the face by the serial killer but survived, while Salas' friend Anahid Castillo Ruperti was able to escape. Believing he had killed Salas, he once again left a playing card by the scene.
In July 2023, the 26-year-old killer turned himself into police and confessed to being The Playing Card Killer. He had smuggled the gun into Spain by hiding it inside of a television set. It is believed he had brought the Tokarev TT-33 gun to Spain from Bosnia when he was a military. It is believed he had not intended to leave a playing card by the corpse of his victims originally but began doing so after it was sensationalized in the media that a card had been found near one of his victims body's.
The killer's confession had many irregularities though. In September 2003, he altered his original version to the examining judge in Madrid, stating the only reason he confessed was that a neo-nazi had threatened to murder his sisters if he did not take the blame for the murders. He also said the gun was sold prior to the murder to the same group of neo-nazis. This was not considered by the judge, however.
Following Galán arrest, the murders came to a halt, while the cartridge which killed a victim was found alongside clothes he worn during the killings were found. Survivors of Galán were also able to identify him - all of this was considered as vital in the trial.
Where is Alfredo Galán The Playing Card Killer Now
The serial killer was given a sentence of 142 years and three months after being found guilty of six murders and three attempts of homicide and is currently still in prison surving his sentence in Spain.
When is The Playing Card Killer released on Netflix UK
The latest Netflix true crime documentary launched on Netflix UK on June 9. You must have a Netflix subscription to be able to watch, which are available to purchase here with prices starting at £4.99.
Comments
 0 comments
Want to join the conversation? Please or to comment on this article.