Skinamarink review and reaction, All Quiet On The Western Front and the best experimental horror - The Scotsman film podcast
In this week's show we react and review new horror movie Skinamarink which has been dubbed the "scariest movie ever made" and discuss our favourite experimental horrors of all time.
Let's make no secret of it, after 40 plus episodes of the show, we're pretty certain you know The Scotsman's (Not) Everyone's A Film Critic Podcast team are bonafide horror film fanatics.
So when you hear a brand new experimental horror by the curious name of Skinamarink is scaring audiences across the globe, we knew we had to jump into the cinema and/or onto horror streaming service Shudder to give our take on a film which has been dubbed "the scariest movie of all time."
One of the most unique and risky films of recent memory, Skinamarink takes place in 1995 as a four-year-old boy named Kevin hurts himself in a sleepwalking episode. He is taken to the hospital by his father and when he returns home, he watches cartoons with his sister and falls asleep. However, when the two children awake, they realise their parents have vanished and all the doors and windows in the home have disappeared. And that's when the horror truly begins.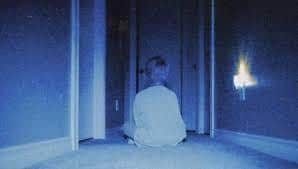 We won't give you any spoilers but it is fair to say the movie have split audiences right down the middle. The Marmite analogy has never felt more prominent than in Skinamarink. But what did me and Dave make of the film? Hit or massive miss? Scare a minute or dull and boring?
Dave also has his take on multiple award winning war film All Quiet On The Western Front after the Netflix hit was given to cinemas for a small three week period. Is it worthy of the accolades it is receiving?
And last, but definitely not least, we give our top three experimental horrors of all time – so there's a total of eight movies that you can binge or bin this week!
Want to watch previous episodes?
Want to catch up on all of our previous episodes from across the year? Of course you do!
Lucky for you, we have put together a playlist, so you don't have to search for the best of the rest. Click here to see all of our previous episodes.
Comments
 0 comments
Want to join the conversation? Please or to comment on this article.