Edinburgh Festival Fringe comedian Ian Smith shares the stress relief trials that led to new show
He's tried everything, from yoga to Scrabble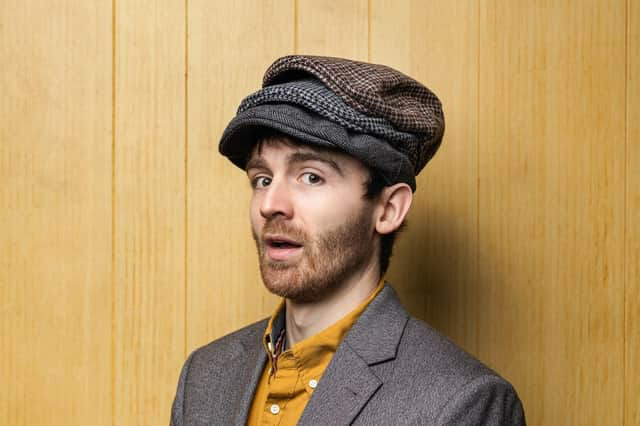 Comedian Ian Smith didn't even realise how anxious he was, until his dentist pointed out that he'd been grinding his teeth while asleep.
"It was something I hadn't noticed, but he frightened me by saying I'd been doing it quite a lot and it must be a stress thing," says London-based Smith, who has appeared on The Now Show, The News Quiz and the Northern News podcast with Amy Gledhill and written for shows including Have I Got News For You.
The diagnosis of bruxism led to a frantic Google session, to try to discover a cure.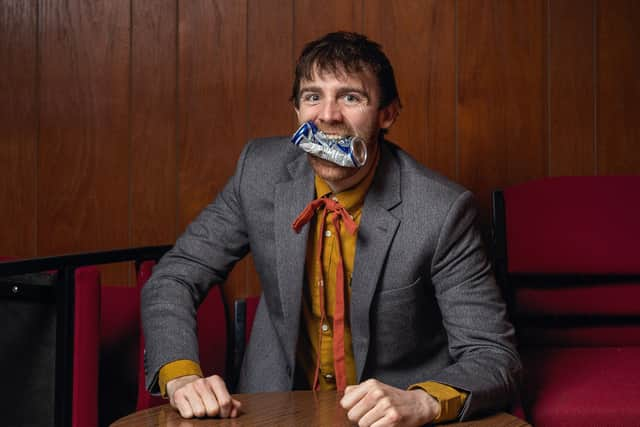 In this quest, he tried a few things, as long as they fitted "within his price range", before the idea for his seventh Edinburgh Festival Fringe show, Crushing, was born. (If you're wondering why Smith, who described himself as the only comedian in Goole, is wearing three flat caps on the poster, it's because he wanted to look as Northern English as possible).
Interspersed with tales about his love life and body image, Smith will be appearing at Monkey Barrel Comedy to tell us about his adventures in meditation, hypnotherapy, yoga, limiting his smartphone use, and seeing a trainee chiropractor, who, while his supervisor watched, attempted to crack Smith's back four times and failed.
"I dealt with the news of someone telling me I need to de-stress by having a very stressed out panic for the first four months, rather than thinking I needed to implement small meaningful changes that have a cumulative effect," says Smith.
This resulted in trying a few slightly random practices, like autosuggestion - ie. telling himself that he would not grind his teeth before bed - and the Marshmallow Experiment, which involves delayed gratification, as well as other things.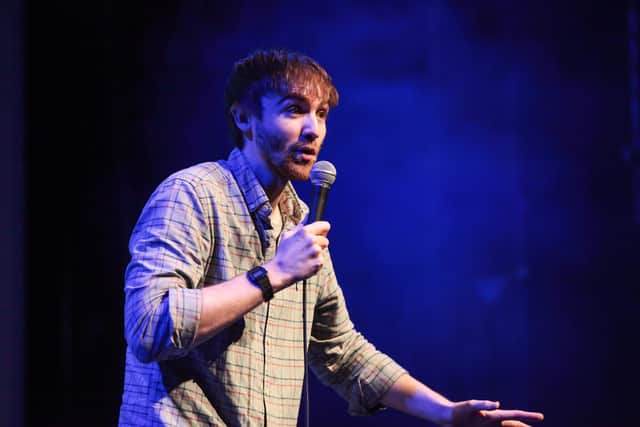 "The floatation tank was stressful," says Smith. "They tell you that if any of the saltwater gets in your eyes, it will be incredibly painful. I got some of my eyes quite early on. And yeah, then I was just in a dark tank. They said on the way out that I might feel really dehydrated for two days. I thought that they should be putting that on the website. Half an hour of relaxation for a two day dehydration period".
The comedian also gave hobbies a shot, including revisiting a certain board game, which he'd already written some material on for an earlier show in 2019.
"I entered a professional Scrabble tournament," he says. "At the time, I didn't really like playing Scrabble, so I had to do quite a lot of research and learn the two and three letter words that you can use. I won a surprising amount of games - two out of six which I was quite pleased with. If you use all seven tiles, you get your 50 points and I got 'farting'. The woman I was playing with was nearly 80 and she didn't look very happy and said that I could have put 'rafting' down instead".
Essentially, none of these hobbies or relaxation techniques really worked, apart from the strangest of all. Around about the same time as Smith, who also acts in programmes including BBC One's The Ark, received a £700 payment for a casting, he also just discovered that it would cost the same amount to go tank driving in Slovakia. He felt it was fate, so booked it and went with a new pal - his hairdresser.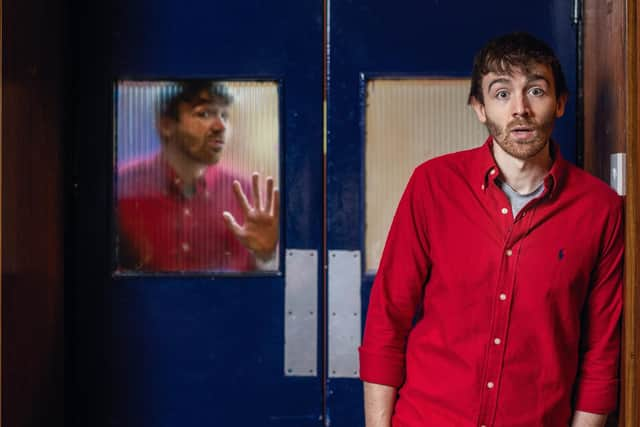 "It was so much fun. It was almost less weird than I thought it would be. It's just stress relief in the basic way of getting to smash things," he says. "They give you a little knife and you go around and slash car tyres. I didn't realise how satisfying that was. I did feel that I got quite a lot out of my system but, yeah, there was the expense and the ridiculousness of it".
It seems that he's gone above and beyond, when it comes to researching this show. You have to, these days, as the comedy scene is competitive. It's not enough to ad-lib every night.
"I guess since I started around 15 years ago, it feels like the number of comedians has rocketed, " says Smith, who rates the work of Daniel Kitson, James De Castro and Rory Scovel. "I think everyone is a lot more prepared and savvy about the industry. Certainly, when I did my first show in Edinburgh, I didn't feel anywhere near as prepared as people doing their debut shows. Now I feel like I've worked on my shows for a long time. So yeah, it feels like people are taking comedy very seriously from a younger age. I think it took me maybe five or six years to have the work ethic".
At least some of the preparation has helped him personally. Smith has arrived in the Capital feeling a lot better than he did. He's also wearing a mouth-guard at night, to protect those teeth, and, he says, spending a ridiculous amount of £28 on a special toothpaste.
"I feel like I've got it out of my system and now I'm in a position where I'm ready to come to the Fringe and be healthier and implement all these things," he says.
Still, you might think it's not a good idea for him to be doing stand-up, since getting on stage must be one of the most adrenaline-fuelled jobs you can do.
"The build up to the event for comedians does seem to be borderline unhealthy sometimes," he says. "But it's so much fun being up here and getting to do your hour every day. Exhausting, but very fun".
Ian Smith: Crushing is at Monkey Barrel (The Tron) until August 27 at 1.35pm, tickets from £6, see www.edfringe.com
Comments
 0 comments
Want to join the conversation? Please or to comment on this article.