The Beatles Now and Then: Who wrote the band's last song, how was it recorded and why's it being released now?
The track was released today to the delight of Beatles fans across the world.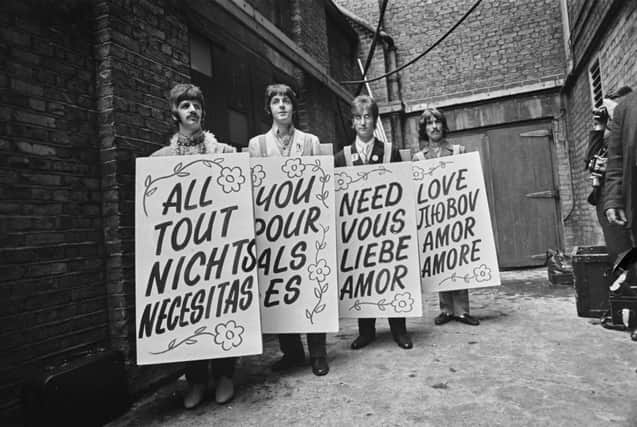 Billed as "the last Beatles song", 'Now and Then' was released globally on Thursday, November 2, as part of a double A-side single, paired with a remix of the band's classic song 'Love Me Do".
It's been a long time coming, as the song has been around in one form or another since being written in the second half of the 1970s, several years after the four members had gone their separate ways following the break-up of the band.
Here's how it made the journey from a scratchy demo to being one of the most eagerly-anticipated songs of 2023.
Who wrote Now and Then?
The song was written by John Lennon in around 1977, a full 11 years after The Beatles played live for the final time, seven years after Paul McCartney left the band, and three years after the band officially broke up. Lennon recorded a demo of the song at his New York home on a piano, but never finished the composition. When he died in 1980 the song remained unfinished.
Why is it being released now?
Now and Then has been recorded as part of the expanded re-issue of the 1973 Beatles compilation '1967–1970', being released on November 10. It is included on the tracklisting along with many of the band's best-known songs.
Were there plans to release it previously?
Lennon's widow Yoko Ono gave the demo to Paul McCartney and the song was slated to be included in their 1995/96 retrospective 'The Beatles Anthology' along with 'new' songs 'Free as a Bird' and 'Real Love' - both also originally Lennon demos. The song was abandoned though, with George Harrison in particular reportedly critical of it.
Who recorded the new version of Now and Then?
Surviving Beatles members Paul McCartney and Ringo Starr completed the song, using Artificial Intelligence technology developed by director Peter Jackson for his documentary 'The Beatles: Get Back' to develop Lennon's original vocal. Jackson also directed the video for the song. The final member of the band, George Harrison, is represented by guitar tracks recorded by him as part of the aborted 1995 session.
What are the lyrics to Now and Then?
The lyrics are as follows:
And, if I make it through
Well, we will know for sure
I want you to be there for me
I want you to be there for me
And, if I make it through
Comments
 0 comments
Want to join the conversation? Please or to comment on this article.