John Lennon's childhood links to Edinburgh marked with new plaque
The Beatles legend spent long summers in Edinburgh as a child and wrote songs while sitting under the stairs at his aunt's home
A new plaque is set to mark the spot where John Lennon spent his summers as a child in Edinburgh.
The Beatles' legend was a regular visitor to 15 Ormidale Terrace in Murrayfield where he stayed with his Aunt Mater and cousins until the age of 17.
Lennon went on to develop a life-long affection for Scotland and, towards the end of his life, described his time in the Scottish capital as being among his happiest childhood memories, with Edinburgh one of his favourite cities.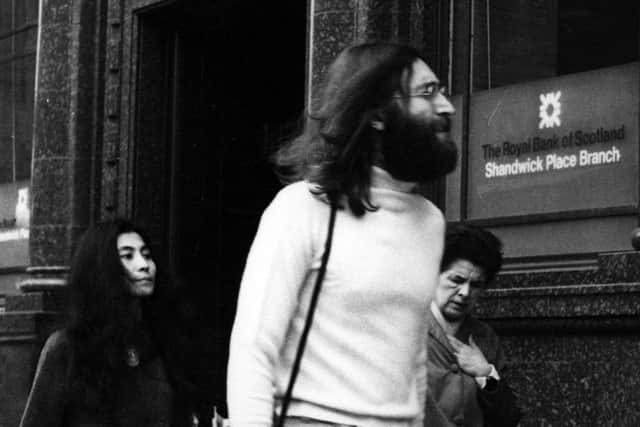 Pete Gregson, from Murrayfield Community Council, said a plaque would soon be fixed at the foot of Ormidale Terrace.
The plaque is due to say: "John Lennon visited Ormidale Terrace regularly until the age of 17 in 1957 to visit his aunt and cousin; he often performed for the family on his aunt's piano. The cupboard under the stairs was where he penned Beatles song Rain, the 1966 B-side to Paperback Writer.
"His long summers here ranked among his happiest childhood memories, describing Edinburgh as one of his favourite cities, enjoying the Festival, the Tattoo and the rugby at Murrayfield. He even brought Yoko Ono here in 1969."
The plaque will also include the words from All You Need is Love: "Nothing you can do that can't be done. Nothing you can sing that can't be sung."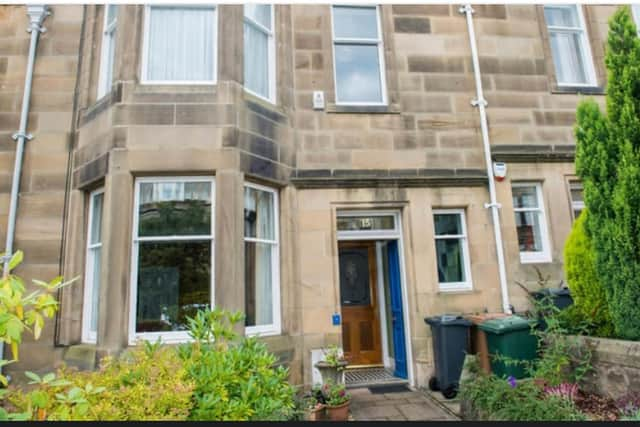 The unveiling of the plaque will be marked with a party in nearby Roseburn Park, with Mr Gregson writing to Ono to invite her to the occasion. Attempts to contact Beatles' member Paul McCartney have also been made.
Lennon was raised largely by his Aunt Mimi and Uncle George given his father's long spells away at sea and the poor parenting of his mother, Julia. His Aunt Mater, a sister of Mimi, married an Edinburgh dentist, Bert Sutherland, and moved to the capital with her children, including her son Stanley Parkes,
Young Lennon caught the bus to Edinburgh each summer, with the holidays sometimes including a trip north to Mr Sutherland's family croft at Durness.
John Lennon's connection to the house at Ormidale Terrace was recorded in particulars of the property when it was sold.
Marlene Wood, who bought the property in 2015, earlier said: "We never really made anything of it. We thought it was a laugh.
"When we first moved in, surrounding neighbours told us of how Lennon would often visit his aunt who lived in the property, both as a teenager and with his wife Yoko Ono. One day I was out and Stan Parkes, John Lennon's cousin, came around to the house and it was the woman who was looking after my children at the time that answered the door.
"My husband and I struck up an e-mail correspondence with Mr Parkes afterwards to find out more about the house's history.
"But he couldn't really remember much, only that John Lennon had written Rain there and that he used to hang out in the cupboard under the stairs a lot – because that's where the phone was."
It has also been claimed that around 1980, not long before his murder, that Lennon was actually considering buying the house.
Comments
 0 comments
Want to join the conversation? Please or to comment on this article.