Taskmaster 2023 Full Scores and Leaderboard: All the season 16 scores and who is currently top of the table
Series 16 of the show that sees comedians challenged to complete a host of strange tasks is now underway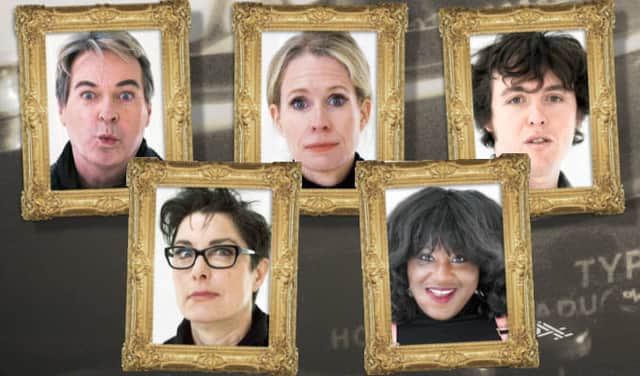 Along with the 15 series proper, there have also been special one-off 'Champion of Champion' and 'New Year Treat' programmes, comprising one or two episodes.
The show sees (mainly) comedians take part in a range of challenges which are then marked by the hosts, usually (but not always) winning a maximum of five points per task.
Currently fan are enjoying another five competitors taking on the tasks - Julian Clary, Lucy Beaumont, Sam Campbell, Sue Perkins and Susan Wokoma.
To keep you up to date on how they're doing, here's how they've been scored each week, who has won each episode and the current leaderboard.
This page will be updated after each episode.
Current Leaderboard (after week 4)
Week 1 (The Natural Friends)
Julian Clary, Lucy Beaumont, Sam Campbell, Sue Perkins and Susan Wokoma take on the Taskmaster. Greg slaps Alex because of peas. Lucy Beaumont marvels at a canned blindfold. And everyone tries to put a big duck in a lake.
Sam Campbell: 21 (WINNER)
Week 2 (Hell is Here)
Julian Clary finds a former Taskmaster champion hiding behind a door. Susan Wokoma does something unexpected with mice and fish. Sue Perkins loves portcullises.
Week 3 (Languidly)
Poor Alex Horne gets insulted by panpipe-playing Sue Perkins. Meanwhile, Julian Clary destroys a table and Lucy Beaumont munches on a tree.
Sam Campbell: 24 (WINNER)
Week 4 (Dynamite Chicks)
Greg Davies watches on in wonder, delight and sometimes disgust as Alex Horne chokes down some vaguely cylindrical meals. And Sue Perkins sniffs a door.
Comments
 0 comments
Want to join the conversation? Please or to comment on this article.