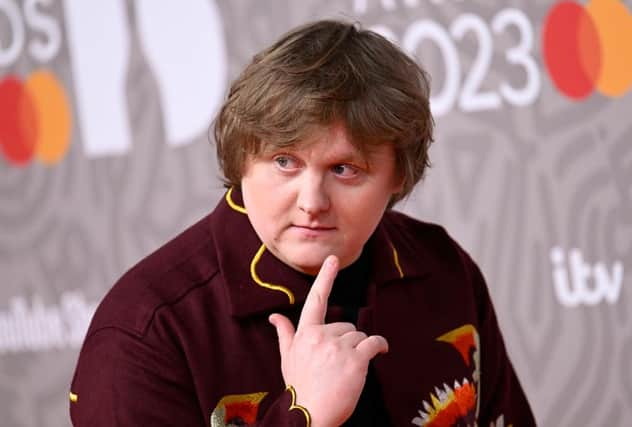 His first album 'Divinely Uninspired to a Hellish Extent' was one of the most successful ever released by a Scottish artist, become the best-selling album of both 2019 and 2020 in the UK.
Meanwhile, his single 'Someone You Loved' topped the charts on both sides of the Atlantic and became the longest-running top 10 UK single of all time by a British artist.
More success is set to follow with his new record, with a string of huge high-profile concerts on the way, including BBC Radio One's Big Weekend in Dundee.
And to celebrate the pop star has announced a series of more intimate gigs in his homeland, with the most recent being a date at Glasgow's O2 Academy.
Before his meteoric rise to global fame, Lewis Capaldi last played at the venue in 2019.
Here's everything you need to know.
When will Lewis Capaldi play Glasgow's O2 Academy?
Capaldi will be playing his intimate hometown show on Wednesday, June 7, with doors opening at 7pm.
How can I get tickets for Lewis Capaldi's Glasgow's O2 Academy gig?
Tickets for the gig are free and available to Virgin Media broadband and O2 mobile customers through the Priority app and website.
Priority from O2 provides music fans with 48-hour early access to tickets and a host of perks such as free bag drop, queue jump, cloakroom services and phone charging at thousands of events.
The prize draw is open now here and will close on Monday, May 22.
You can only enter the ballot once and over 900 pairs of tickets are up for grabs.
How do I access Priority?
Either download the Priority app or load up the Priority website.
When prompted enter your mobile phone number of email. A code will then be sent to you which will allow access to the website.
If you are not a Virgin Media customer or O2 mobile customer you will not be able to enter – but you can always ask a friend who is to enter on your behalf.
Is there any other way to get a ticket?
If I don't win a ticket in the draw then all is not lost as you will be added to a waiting list. Initial winners have until midnight on Monday, May 29 to claim their prize. If they do not claim their tickets within this timeframe, then the opportunity is passed onto somebody else from Tuesday, May 30.
What's been said about the gig?
Lewis Capaldi, commenting on the exclusive Priority gig, said: "I'm very excited to be going back home to play at an intimate venue that's so important to me. I really appreciate O2 for having me and making this show happen exclusively through Priority - I can't wait to see some of you there!"
Gareth Griffiths, Director of Partnerships and Sponsorship at Virgin Media O2, said: "Priority gigs are our way of giving O2 and Virgin Media customers incredible access in an intimate setting to the biggest music stars in the world. We are so excited to be able to bring Lewis Capaldi to O2 Academy Glasgow in what is set to be an unforgettable performance, with access to tickets only available through Priority."