The Crown: Five must-see films about the Royal Family including Spencer - and where to stream them
These films are all right royal treats worthy of a watch.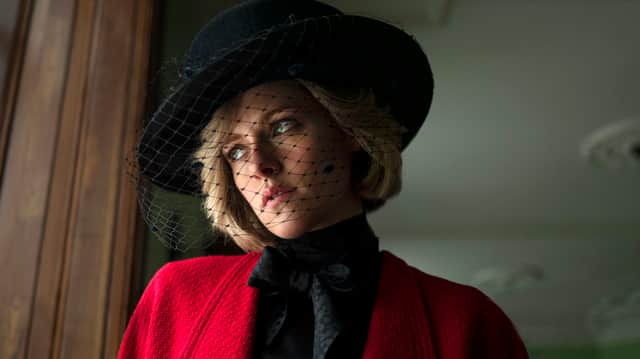 The Crown has returned to Netflix, the latest in a long string of films and television programmes set in the castles and palaces of the British Monarchy.
Here are five of the best.
Spencer (Netflix)
Kristen Stewart was robbed of an Oscar last year for her portrayal of Princess Diana in Pablo Larraín's singular psychological drama, missing out to Jessica Chastain in the underwhelming 'The Eyes of Tammy Faye'. It takes place during a single Christmas at Sandringham during the beakdown of Diana's relationship with the then Prince Charles. In its own way, it is as scary as any horror movie.
The Madness of King George (Apple TV)
Adapted by Alan Bennett from his own 1991 play and starring a career-best Nigel Hawthorne in the lead role, the monarch of the title is King George III. His deteriorating mental health has repercussions for both the standing of monarchy and his relationship with his son and heir. Helen Mirren shines as Queen Charlotte, winning Best Acress at Cannes.
Mrs Brown (BBC iPlayer)
Billy Connelly proved there was more to him than 'just' being Scotland's funniest man when he held his own opposite Dame Judi Dench in John Madden's historical drama. Dench plays Queen Victoria who, in the wake of the death of her husband Prince Albert, attracts opprobrium for growing scandalously close to Connolly's brash Scottish servant.
The Favourite (Disney+)
Historical accuracy isn't exactly a priority for director Yorgos Lanthimos in this outrageous period romp set in the 18th century court of Queen Anne, played in Oscar-winning fashion by Olivia Coleman. The monarch's ailing health has left a power vacuum filled by her close friend Lady Sarah (Rachel Weisz), before Emma Stone's wily servant throws the cat among the rabbits.
The Queen (Disney+)
Helen Mirren's pitch-perfect performance as Queen Elizabeth II in Stephen Frears' warm biographical drama continued the trend of British actresses landing Oscars for royal roles. It depicts events directly following the death of Princess Diana and shows the humanity behind the Royal Family's sometimes unemotional veneer. Michael Sheen very nearly steals the film as Prime Minister Tony Blair.
Comments
 0 comments
Want to join the conversation? Please or to comment on this article.