Outlander actor Sam Heughan could be the next James Bond, according to a poll of fans casting their opinion on who they'd like to see step into the iconic shoes of the spy.
In the poll, conducted by Radio Times earlier this year, the Scot came ahead of more established stars like Idris Elba and Tom Hardy.
Readers were asked to choose from a shortlist of 20 names. The top five featured Hardy in second place, followed by Superman actor Henry Cavill, then Elba, and Tom Hiddleston in fifth.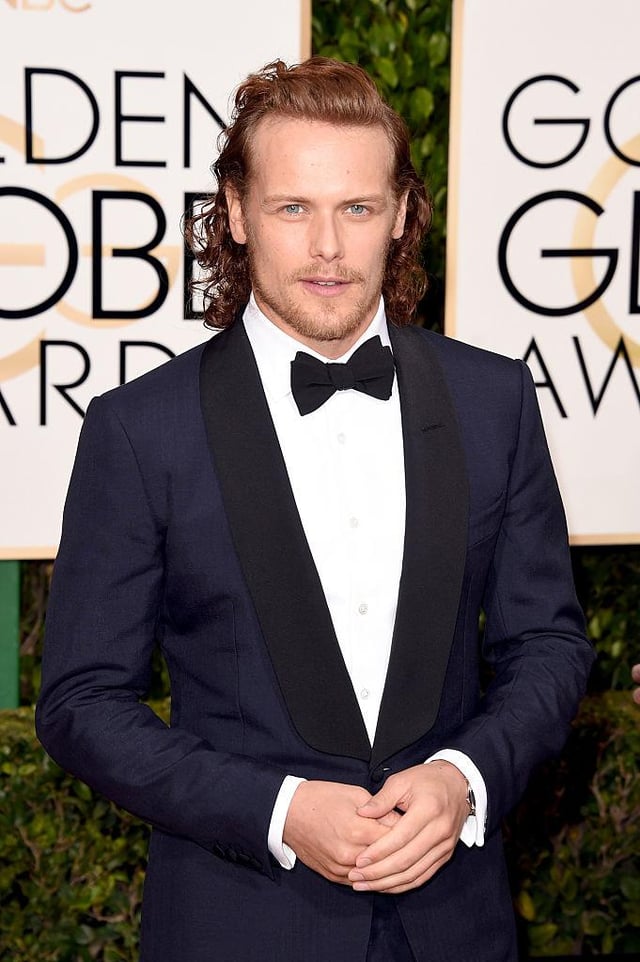 (Photo: Jason Merritt/Getty Images)
Radiotimes.com editorial director Tim Glanfield said at the time: "Sam is clearly very popular with fans and this victory solidifies his position as one of the public favourites for this most coveted of film roles.
"With a host of incredible talent in the frame to take over from Daniel Craig, Sam certainly has some stiff competition."
However, despite Heughan topping the poll, he is not expected to be announced as the next James Bond any time soon.
Will Heughan be the next James Bond?
Speaking to Stellar Magazine, Heughan said he would "obviously" take on the role if it were offered to him, and said, "any actor would want it."
"I also have a theory that any reasonably well-known British actor who's worn a suit instantly has their name thrown into the ring by fans," Heughan told Stellar, perhaps leveraging expectations and warning fans not to get their hopes up too much.
According to Oddschecker, which collates the odds from various betting sides to present a consensus, Tom Hardy is currently favourite to the the next Bond, with odds of 3/2.
McMafia's James Norton (9/4) could also be a safe bet, as could Elba (11/2) or even Tom Hiddleston (7/1). Heughan currently enjoys odds of 6/1.
When asked by American talk show host Jimmy Fallon about being on "the top of many lists" to become the next Bond, he said: "I can reveal right now that I...am not James Bond. I'm still waiting for the call."
After the clip was shared on social media, Heughan told his 561,000 Twitter followers: "Not sure Bond could be ginger...?"
'Who doesn't want to see another Scottish Bond?'
Heughan previously revealed that he had auditioned for the Bond role 15 years ago.
"Obviously it's a dream for every actor," he said. "I auditioned for it back when they were doing Bond 21 – when Daniel Craig was cast in Casino Royale and I think a lot of actors were seen in the UK.
"And a Scottish Bond, who doesn't want to see another Scottish Bond?"
Will there be a female Bond?
Daniel Craig's final outing as Bond will come in 2021 with the release of No Time to Die, his fifth appearance as the movie spy.
Note that the 32-year-old isn't the next James Bond, but has rather taken on his codename after two years of James' retirement.
According to the Mail on Sunday, a "movie insider" said the opening scene of the new film shows Lynch being referred to as the spy's codename - as Bond himself has left the Secret Intelligent Service to retire in Jamaica.
The source said: "There is a pivotal scene at the start of the film where M says, 'Come in 007', and in walks Lashana who is black, beautiful and a woman. It's a popcorn-dropping moment. Bond is still Bond but he's been replaced as 007."