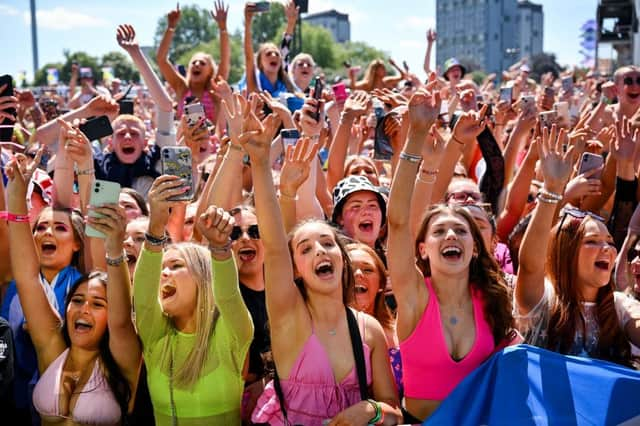 Taking over from the much-missed T in the Park, the first TRNSMT music festival took place in 2017 when Radiohead, Kasabian and Biffy Clyro headlined.
Since then the three-day celebration of music has returned four more times – featuring the likes of Arctic Monkeys, Queen, The Strokes and Lewis Capaldi – and the 6th edition will take place at Glasgow Green this year.
Here's everything you need to know.
When is TRNSMT this year?
TRNSMT is being held on three consecutive days from Friday, July 7, until Saturday, July 9.
Gates open each day at midday, last entry to the site is at 9.30pm, the event closes at 11pm, and the VIP area stays open until midnight.
Is there an minimum age for entry?
No under 16's are allowed entry into this year's festival – if you look under 25 expect to be asked for photographic proof of age at the gates.
Access to Bars is restricted to persons 18 and over and a 'challenge 25 policy' will be in operation.
How to get tickets and how much they cost?
You can still buy tickets for every day, combination of days and every tier of ticket - nothing has sold out yet. Just visit the TRNSMT website here.
Single day tickets are available now for £79, while a ticket for two days is £145, and a three day festival pass £182.50.
VIP tickets are £129 for one day, £250 for two days and £299 for three days.
VIP+ tickets are £175 for one day or £420 for three days – there is no two day option.
Ultimate VIP tickets are available for £475 per day.
An additional booking fee is payable on all tickets.
What do the VIP tickets get you?
There are three types of VIP ticket at TRNSMT 2023 – here's what they get you:
Access to the TRNSMT VIP Garden which will host bars, food outlets, seating, DJs, upgraded toilets and extended opening hours.
Access to the TRNSMT VIP Garden plus a dedicated bar near the front pen right next to the stage – which you can walk into at any time.
Access to the TRNSMT VIP Garden, the front pen and the front pen bar, plus enjoying the same food as the artists, dix free drinks, a host to fetch you food and drink, and access to the Ultimate Lounge.
How can I access the golden circle?
Now called the 'front pen' only VIP+ and Ultimate VIP ticket holders will have guaranteed access to the cordoned-off area in front of the stage.
For everybody else, access will be on a 'first come first served' basis – so if you want to get close to any of the acts but don't want to pay extra you'd better get there early.
Who is playing TRNSMT 2023?
Here is the full lineup as announced – with more set to be added to the bill in the coming weeks.
Paul Heaton & Jacqui Abbott
Declan Welsh & The Decadent West