STV chiefs reveal they want iconic crime series Taggart to make a comeback
Drama bosses say they would 'love to see [Taggart] come back'
Drama chiefs dropped a major hint about a future comeback at a special celebration in Glasgow to mark the hit show's 40th anniversary.
STV Studios, the broadcaster's production arm, highlighted Taggart's long-term legacy and enduring global audience, and said returning drama series were "essential" to the Scottish screen sector's "drama eco-system".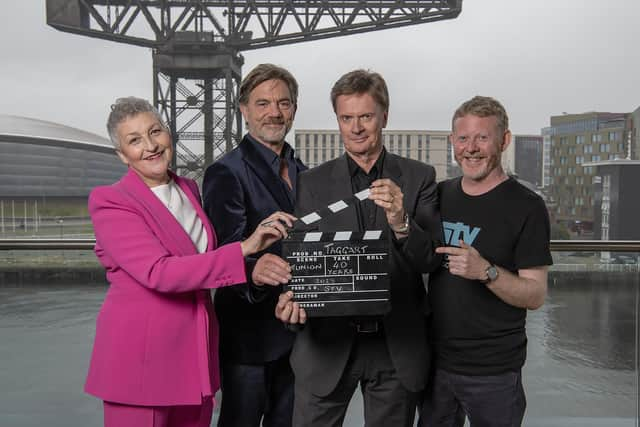 Stars Blythe Duff, James MacPherson, Colin McCredie and John Michie were reunited at the anniversary event at the CCA with Taggart's creator Glenn Chandler and former STV drama boss Robert Love, with actor Alex Norton joining the event via Zoom from France.
Taggart, which initially starred Mark McManus in the lead role from the initial pilot episode in 1983 until his death in 1994, was the UK's longest-running crime drama by the time its final episodes were shown in 2010. ITV pulled the plug on Taggart the following year after a long-running dispute with STV over the making and scheduling of the show, despite strong audiences in Scotland.
Sarah Brown, creative director of drama at STV Studios, told the invited audience at the anniversary event that Scotland would not have its own home-grown drama industry at all if it had not been for Taggart, which she said had become "synonymous" with Glasgow.
STV Studios have started making the dramas Blue Lights and Screw for BBC One and Channel 4 respectively in recent years. Other returning crime series launched in Scotland over the past decade include Shetland, Guilt and Granite Harbour.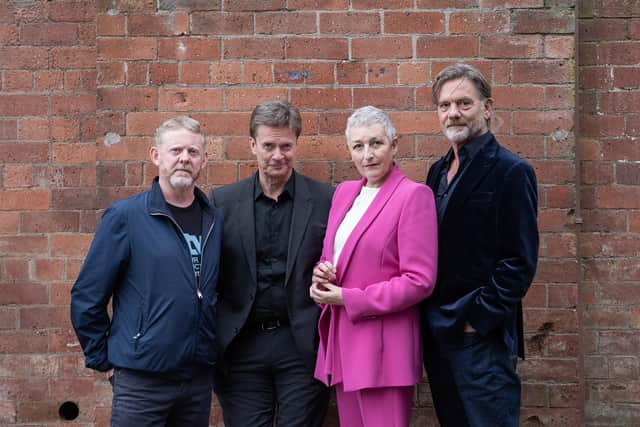 Ms Brown said: "Growing up in Glasgow, I watched Taggart, my parents watched it, everybody I knew watched it and had an opinion on it. It was just part of the culture and has become synonymous with our city.
"As a producer of TV drama today, especially in Scotland, I am also the beneficiary of the legacy of Taggart. Writers, directors, actors, crew – countless people got their start on Taggart, many of whom are still working in the industry today.
"Returning series like Taggart are so essential to the drama eco-system, as a training ground for new and up-and-coming talent, but also as a way for talented people to stay at home, make a living here and make a career here.
"I honestly don't think our industry in Scotland would exist, let alone be thriving in the way that is, without Taggart. We have a lot to thank it for in creating a show with such longevity and influence."
Speculation over a possible comeback for Taggart has mounted in recent weeks ahead of the show's birthday.
Asked about the possibility of a revival, Ms Brown added: "I don't have much to say. I'd love to be able to tell you more. It's probably a question I get asked more than any other when people know that I work for STV.
"That's, I think, a sign of how loved the show is, was and continues to be. It is still watched and loved around the world. The sales keep going, amazingly.
"We are obviously very proud of the show and it is very much part of the legacy of the company, so we would love to see it come back.
"I have nothing concrete to tell you, I'm afraid. But we will tell you when we have something to tell you."
Comments
 0 comments
Want to join the conversation? Please or to comment on this article.