Taggart 40 years: Scottish university launches archive devoted to Glasgow-set crime series
'Taggart: The People's Archive' marks a collaboration between Glasgow Caledonian University and star Blythe Duff
Taggart – one of the world's longest-running crime dramas – is turning 40. And while capturing the attention of audiences worldwide with its iconic theme tune and gritty plotlines, the heart of the show remains in Glasgow.
Now, in a somewhat tongue-in-cheek nod to the show's roots, archivists at the Glasgow Caledonian University are celebrating the show's 40th anniversary by urging members of the public with experience working on the show to come forward and provide a 'witness statement'.
Anyone involved in playing an extra on the show, playing a corpse, participating in location shoots, providing props for scenes, or with memorabilia from the show has been invited to come forward to share their stories from September 6-8. The interviews, which will take place in the Sir Alex Ferguson Library at the Glasgow Caledonian University, will give members of the public a chance to act out a piece of Glasgow's beloved show.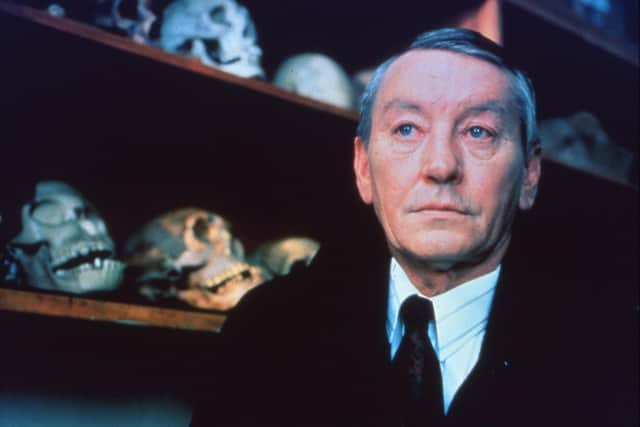 'Taggart: The People's Archive' marks a collaboration between university archivists and Taggart star Blythe Duff, known in the series as Detective Inspector Jackie Reid.
Duff, who herself donated a treasure trove of memorabilia in 2018, including scripts and photos from the set, said: "Everyone I meet has a Taggart story … such testimonies capture not only the wide-reaching impact of the show on the local community, but also the direct involvement of the Glaswegians themselves in its production. The archive is dedicated to those whose lives were touched by the show."
Duff, who is an honorary graduate and cultural fellow of the university, said of Taggart's legacy: "I've worked with so many people who watched us film and it inspired them to become directors, writers, or join the police."
Carole McCallum, archivist at Glasgow Caledonian University, said: "Giving people the chance to add their stories to the program's legacy ensures they too have the ownership of Taggart's proud heritage. What better way is there to give Glasgow, and Scotland, a voice in the Taggart story than through the people who loved and supported it?"
Comments
 0 comments
Want to join the conversation? Please or to comment on this article.