DF Concerts said test events being carried out in England, including a 5,000-capacity outdoor concert in Liverpool, could help pave the way for near full-capacity shows to return within the next few months.
Geoff Ellis, chief executive of the company, which stages the TRNSMT music festival and the Edinburgh Summer Sessions concerts in Princes Street Gardens, said he believed most people would accept the need to take a rapid "lateral flow test", which can produce a result within 30 minutes, to help bring back live entertainment.
The government's own events agency said it was "hopeful" that major events would be able to go ahead this summer, along with the planned European Championship matches at Hampden, which have already had the go-ahead to be staged before crowds of 12,000 at each fixture.
EventScotland chief executive Paul Bush said the results of the ongoing programme of test events in England, which will include the FA Cup Final, the World Snooker Championships, the Brit Awards and a concert at Sefton Park in Liverpool, would be "incredibly valuable" to the events sector in Scotland.
All attendees will be required to take a lateral flow test before the event and are also being asked to take another test afterwards to help monitor any transmission of Covid.
The use of Covid-test certificates to help bring back large crowds has also been backed by Peter Duthie, boss of the Hydro arena in Glasgow, who is heading up an official events industry taskforce advising the Scottish Government on its post-pandemic recovery.
He insisted the majority of events would be "unviable" while there was still a need for physical distancing measures.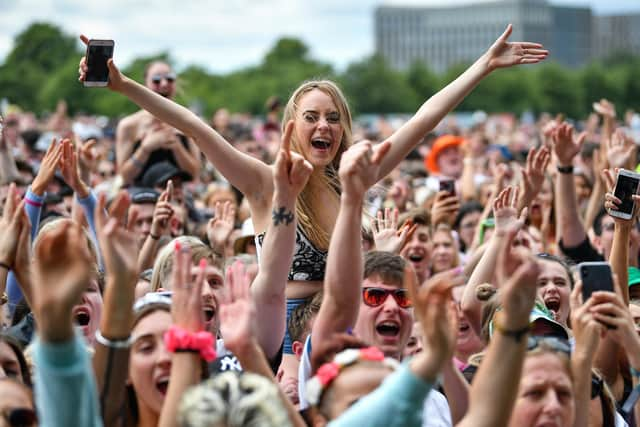 Under Scotland's current route map out of lockdown, crowds of up to 400 indoors and 2,000 outdoors could be allowed at events in June, but guidelines have not been published for later in the summer.
Prime Minister Boris Johnson has set a provisional date of June 21 for the lifting of social distancing restrictions in England and approved the staging of up to 15 test events in April and May.
Mr Ellis said: "Based on logical conclusions from the data available to us, I'm very confident major events in Scotland will be able to resume – without the need for social distancing – by around mid-August at the latest.
"The test events in England will be extremely helpful. The Sefton Park event in Liverpool for 5,000 non-socially distanced fans will be particularly relevant as it'll be a huge step towards us getting back.
"After a devastating year of closure, the music industry urgently needs to be able to reopen its doors so it can start bringing in revenue and safeguarding the hundreds of thousands of jobs it supports.
"The industry is therefore very supportive of any measure that might safely expedite that process, including the introduction of Covid-status certification.
"Not only would Covid-status certification help secure vital jobs and protect businesses, the industry believes it can provide an important message to fans that events can be held safely and reliably as we exit the pandemic.
"If they allow us all to get back to live entertainment, full capacity stadia and other major events, I think Covid status certificates would be accepted by most people."
TRNSMT has already been put back from July to September, Edinburgh's Hidden Door festival has been moved from early summer to September and the Doune the Rabbit Hole has been shifted from July to August in the hope that restrictions will have been eased.
Mr Bush said: "With each passing week, there seems to be more confidence regarding the recovery process overall and this is undoubtedly positive for the return of events.
"The approval of spectators at Hampden for the Euros is a significant step and I hope we will see this replicated with some additional major events throughout the summer.
"The key thing for the industry is as much advance notice as possible given the longer lead-in times required for events to take place compared with some other sectors.
"The events research programme announced by the UK Government will be incredibly valuable. The pilots have been designed in a scientifically controlled way to run across a range of settings, venue types and activity, so the shared data and learnings will be of significant benefit to the Scottish events industry.
"We should be able to gather a range of insights from that data, rather than replicate a similar programme."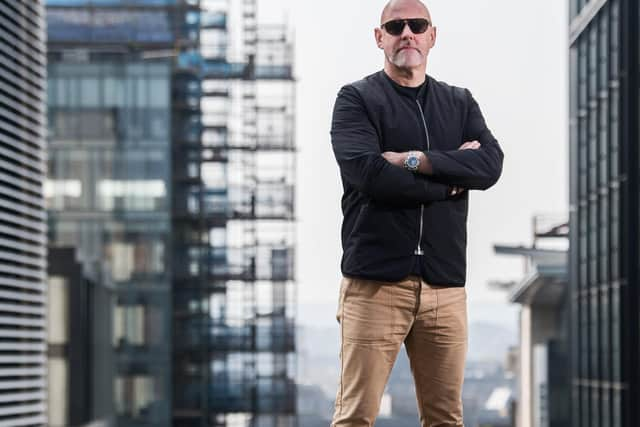 Mr Duthie said: "Anything you can do to mitigate the risks with events would have to be seen to be helpful. You have to feel there is a role for people to understand their status in terms of Covid.
"By reducing the number of people who have Covid, you're going to reduce the risk of transmission.
"The biggest single issue is still physical distancing. In any shape or form, it makes most events unviable.
"The test events in England are a positive step forward. The UK Government certainly appears to have a more positive mindset.
"Timelines have been set out much more clearly as to what the expectations are and June 21 has been put out there as a date for restrictions to be removed.
"We're saying to the Scottish Government 'we can't be left behind'.
"The reason we're seeing a mix of some events going ahead and some cancelling in Scotland is that event organisers are having to make calls just now about the level of financial commitment they need to make. That's going to keep happening until there's greater clarity.
"You could have a crazy situation in August where it's perfectly OK to have a festival and people from Scotland will be going down to festivals in England, but will not being able to go to one in Scotland."
Glasgow-based promoter Donald MacLeod said: "The fact is test events are now happening down south. The results from those should be widely share around the live music community and the governments.
"If there are no transmission problems from test events then that should be acknowledged. And if venues in England are allowed to open up on the back of that, Scotland should not be the poor cousin. We should be allowed to do the same."
A message from the Editor:
Thank you for reading this article. We're more reliant on your support than ever as the shift in consumer habits brought about by coronavirus impacts our advertisers.
If you haven't already, please consider supporting our trusted, fact-checked journalism by taking out a digital subscription.
Neil McIntosh
Editor