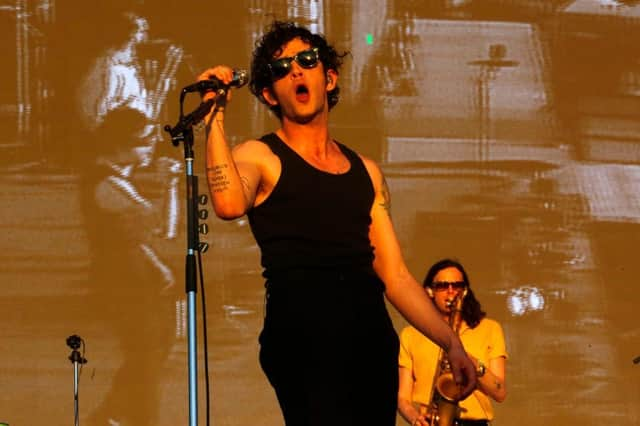 Originally postponed due to the global pandemic, Dundee will finally welcome the Radio 1 Big Weekend music festival this weekend (May 27 and 28).
Around 35,000 music fans will pack into Camperdown Park on the Saturday and Sunday to listen to a who's who of pop, including local hero Lewis Capaldi.
And another 15,000 will enjoy a day of dance music on the Friday.
If you managed to snap up a golden ticket, then here's all the information you need to know.
What is the weather forecast for the Radio Big Weekend?
If the weather forecasters are right you should be able to leave the waterproofs at home and pack sunglasses and sun lotion.
Both the Saturday are expected to be dry, have long periods of sun, with temperatures reaching around 17 degrees.
Can I still get tickets?
Tickets for the Saturday and the Sunday sold out on the day they were released, but there are still tickets left for the Friday dance event by clicking here.
There's also a chance that some tickets may be returned and will go on sale again – keep on checking the website.
Where is the venue and how to I get there?
Camperdown Park is just over three miles from the centre of Dundee and you can walk in around an hour.
There will not be car parking at the venue so you will need to make your way there from the city centre.
A shuttle bus service for event ticketholders is being organised by Dundee City Council. Buses will run at regular intervals from 1.30pm on the Friday and from 9am on the Saturday and Sunday.
Buses will run from Slessor Gardens in the city centre (opposite Dundee train station) to Dunsinane Industrial Estate near Camperdown Park and back.
Event Ticketholders will need to book journeys to and from Camperdown Park separately.
You can get free shuttle bus tickets here.
Can I watch the festival on television?
Even if you don't have a ticket you can still enjoy all the fun as it will be braodcast on BBC Radio 1, with full sets being made available on the BBC Sounds App.
There will also be coverage on BBC1 and BBC2, with performances also available on the iPlayer.
When will the festival start?
On Saturday and Sunday the doors to the festival will open at 10.30am. The event will end at around 10pm.
On Friday gates will open at 3pm and the event will finish at around 11pm.
Who is playing on the Friday?
The festival will be launched with a Friday dance event, with tickets still available to buy here. Here's who is appearing.
Radio 1 Future Sounds Stage
Pete Tong B2B Sarah Story
BBC Music Introducing Stage
Who is performing at Radio 1's Big Weekend in Dundee?
Here is the full list of the acts who will be playing over the weekend.
BBC Music Introducing Stage
BBC Music Introducing Stage