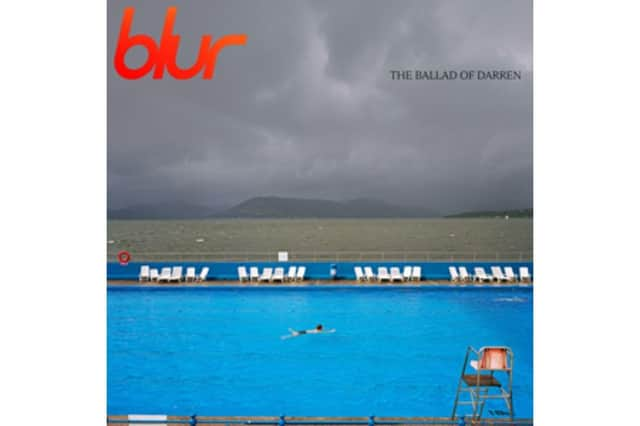 Blur made the suprise announcement last week that they've recorded a new album – their first since 2015's The Magic Whip.
Here's everything you need to know about the record featuring all four original members – Damon Albarn, Graham Coxon, Alex James and Dave Rowntree.
What is the tracklisting for The Ballad of Darren?
The album will include 10 songs as follows.
5. The Everglades (For Leonard)
When will the record be released?
The Ballad of Darren will be released on Friday, July 21.
Have any songs been released yet?
Lead single The Narcissist is now out, having been premiered on Radio 6 Music last week.
St. Charles Square had its live debut at the band's tiny intimate gig at Colchester Arts Centre last week.
What is the cover image of the new record?
The Ballad of Darren features a photograph of Gourock outdoor pool with a single swimmer ploughing the water as storm clouds gather in the distance.
The picture wasd taken by photographer Martin Parr in 2004.
The pool is Scotland's oldest heated pool. The lido was opened in 1909, with the heating system was installed in 1969.
What formats is the album available in?
The Ballad of Darren will be available on all major streaming platforms, as well as on vinyl, cassette and CD.
Special bundles including t-shirts, tote bags, jumpers and signed art cards are available from Blur's website here.
There will be five vinyl variants available as follows:
A black vinyl edition will be available from all shops.
An ocean blue vinyl edition will be available from independent record shops.
A red edition is available exclusively from Amazon here.
A limited edition clear and black deluxe marbled vinyl, with 7" black vinyl featuring two bonus tracks and a deluxe cd, exclusive poster and 12 page booklet, is availabel exclusively from Blur's web store here.
A clear vinyl edition will be exclusively available from Blur's US web store here.
Will the band be playing the album in Scotland?
Blur have announced a string of gigs across Europe, Japan and Columbia over the summer – including two dates at London's Wembley Stadium – but have not yet announced any Scottish gigs.