Maggie & Me: Damian Barr's 1980s memoir to become National Theatre of Scotland show
The Maggie & Me play, based on Damian Barr's renowned memoir, will tour Scotland in 2024
It recalls the reality of growing up gay and coming out in Margaret Thatcher's Britain – while growing up in the shadow of the doomed Ravenscraig steelworks in Lanarkshire.
Now an award-winning memoir of life in a working-class village in 1980s Scotland is set to be brought to the stage, with the former "Iron Lady" among the key characters.
Barr, presenter of the BBC's Big Scottish Book Club show, is adapting Maggie & Me with leading Scottish playwright James Ley. The production will premiere at Glasgow's Tron Theatre in May before touring to Inverness, Perth, Cumbernauld, Dundee and Edinburgh.
The author's first stage project is being billed by NTS as a "surreal yet so-real rollercoaster ride through Barr's past rediscovering who he really is".
The play has been confirmed four years after STV revealed it was working with Barr and screenwriter Andrea Gibb to turn the book into a TV series. However, the series never went into production.
Barr was still working on the screen adaptation when he began to wonder whether Maggie & Me could make its way to the stage.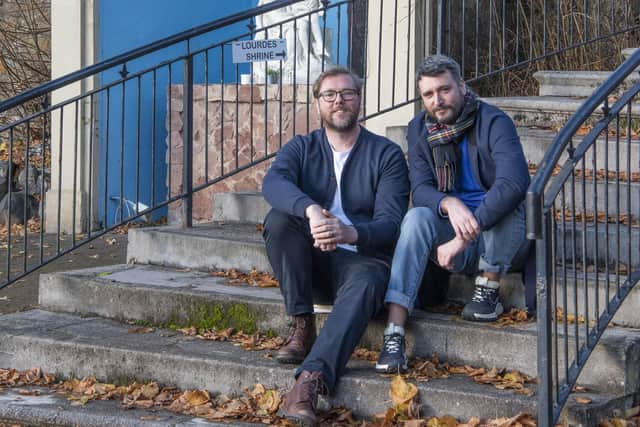 He said: "I had worked on it with STV for a couple of years. It was exciting and interesting, but TV has such a particular form and demands. They wanted it to be a big multi-series epic.
"I felt there were questions I wanted to ask about my own story, what it means to write a memoir and how my life has changed in the ten years since I did it.
"I was asking a lot of these questions while I was doing a PhD at the time, but it was only when I went to see the NTS play Lament For Lament for Sheku Bayoh that I thought 'this is the place to ask those questions'."
Barr approached Ley, writer of Love Song to Lavender Menace, a hit homage to a radical LGBT and feminist bookshop in 1980s Edinburgh, about a possible stage adaptation.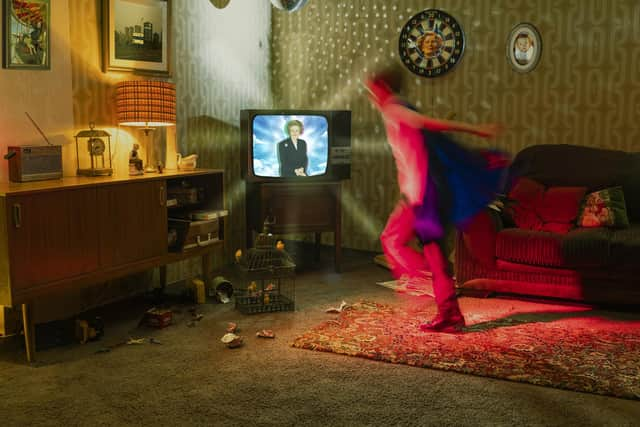 Barr said: "We agreed to write it together and NTS got involved very quickly. It started out being something quite small, but it has got a lot bigger and NTS has decided to do it sooner than we thought.
"Writing with James has been a totally new way of working for me. It's also been one of the most intense writing experiences for me, as the book includes some of the hardest moments of my life.
"There are moments I wrote about that I felt I wouldn't ever have to think about or talk about again. I'm having to go through stuff again to make the move from page to stage.
"But just as I found lots of fun, friendship and joy, that I had forgotten that I had had, when I was writing the memoir, I've found new levels of that in the writing with James."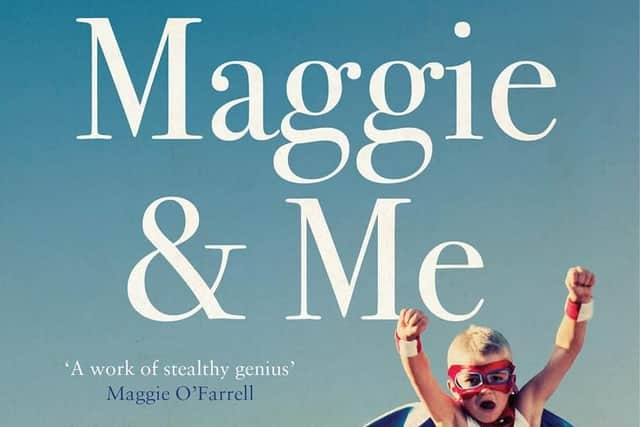 Ley said: "The thing that makes the book special is how Damien has managed to bring his young self to make life, retaining that youthful energy and spirit, in this unique and original way that he views the world, which got him through a difficult childhood.
"There was something about the joy and magic of it and Damian's imagination that struck me as being a bit like a Roald Dahl book. They have done really well on stage as you are following the quest of a child who has to survive despite the odds.
"When we began chatting about what it would look like on stage, I thought it would be fun to bring Maggie Thatcher and drag her into the story, rather than her just be present at the beginning of each chapter as she is in the memoir.
"The thing that's stayed with us through the development process is Maggie Thatcher being an unlikely imaginary friend and Thatcherism being an unlikely tool for Damian to get through this childhood. It feels like quite a provocative thing to do in Scotland, but it's not going to be fandom by any means."
As well as Thatcher, the play will feature different actors portraying Barr at different points in his life, with several other cast members playing multiple other characters.
Barr said: "Right up until the publication of Maggie & Me, I wasn't sure I wanted to publish it. I do think that we still live in a culture that wants to look away from things that are painful, whether that is poverty, abuse, sectarianism and homophobia, which are all big themes of the play. I understand that, especially when the world feels more divided, fractured and dark than it has for a long time.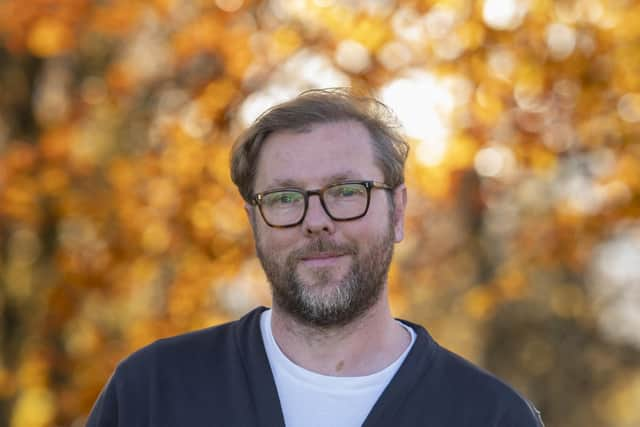 "But I really believe that you do have to look into the darkness. When you do that, your eyes change and you see things differently. I didn't realise how much shame I still carried with me about not having a school uniform that fitted, or being hungry, or being tall, speccy or gay or any of the other things I got a hard time for.
"It was a real relief to put that burden down when I published the memoir and I heard from so many other people who felt unburdened after reading it. Hopefully the play will be about hopefully giving more people access to that experience. It will recognisably be the book for people who have read it, but you won't need to have read it to enjoy the play.
"There are younger and older versions of me in the play, which will explore what they both need to survive, and how that changes through the course of the play. There have been days when it's felt like a kind of therapy, but there have definitely been days when I have thought 'I just can't do this'. But James and NTS have been really supportive."
Barr suggested the play would reflect his dismay at how Britain has evolved since Maggie & Me's release.
He said: "When the book came out, I wrote it from a place of thinking about the long arc of justice and things getting better. But economically, culturally and socially, it doesn't feel like that now. As a gay man, I feel less safe than I did ten years ago. There is more discussion in the political sphere about whether I even have the right to be married."
Comments
 0 comments
Want to join the conversation? Please or to comment on this article.