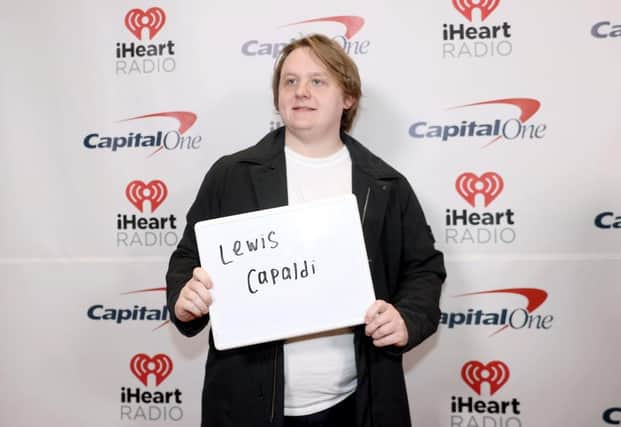 Top Lewis Capaldi Quotes: These are 13 funny and interesting quotes from the Scottish star on Scotland, fame and singing
With an incredible 562 million plays, his song 'Someone You Loved' was recently revealed to be the most streamed song in UK history – and the self-effacing Scottish singer is never short of something interesting to say in interviews.
He learned guitar at the age on nine and sneaked into pubs to play his first gigs with the help of his older brother.
He graduated with an HND in music from Motherwell's New College Lanarkshire in 2016, and a year later independently released his first single 'Bruises' which quickly clocked up a remarkable 25 million plays on Spotify.
Quickly signed to the Universal Music Group, in 2019 his single 'Someone You Loved' topped the charts on both sides of the Atlantic – becoming the longest-running top 10 UK single of all time by a British artist.
Debut album 'Divinely Uninspired to a Hellish Extent' followed and continued Capaldi's record-breaking success – becoming the biggest selling album in the UK for five years.
His second album 'Broken by Desire to Be Heavenly Sent' is set to be released on May 19, with lead single 'Forget Me' having already shot straight to the top of the singles charts.
Along the way he's played gigs and headlined festivals around the world, as well as winning two Brit Awards and being nominated for a Grammy.
Here's how he views his astonishing career to date – in his own words.