Edinburgh's festivals: Leith to get its own comedy festival within months of new tram link going live
Comedy producer unveils plans for inaugural three-day event
The historic port of Leith is to get its own comedy festival – in the first major new event since the launch of its tram link with the city centre.
Leith's dockers club, an old biscuit factory, former railway arches, a community centre and a music venue will all be deployed as venues when the inaugural event is staged in October.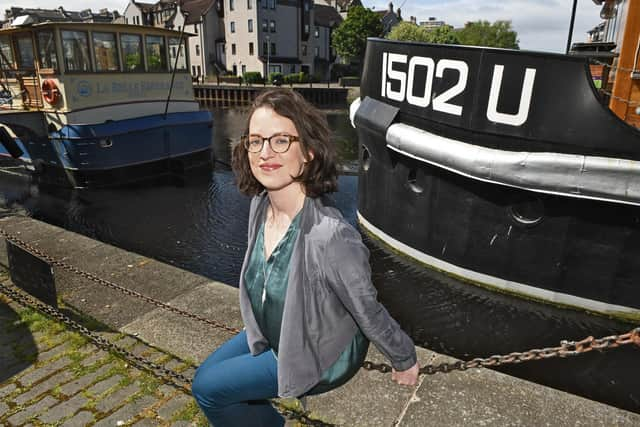 The Leith Comedy Festival is being launched by comedy producer Rosalind Romer, who has worked in the industry for 20 years, including with acts like Frankie Boyle, Jimmy Carr, Nish Kumar, Josh Widdicombe and Sarah Millican. This comes after securing a place as a judge with the-then Perrier Awards, the biggest comedy prize at the Fringe.
She originally planned to launch the new festival in 2020, but was thwarted by the Covid pandemic, which brought the entire UK industry to a sudden halt.
Plans for the festival have been unveiled days after the completion of the tram line between Picardy Place, Leith and Newhaven.
Ms Romer, who lives in Leith, is launching the festival after setting up her own comedy production company, Punchline, in 2012. She plans to collaborate with local companies and charities to develop the programme for the event, which is due to run from October 6-8.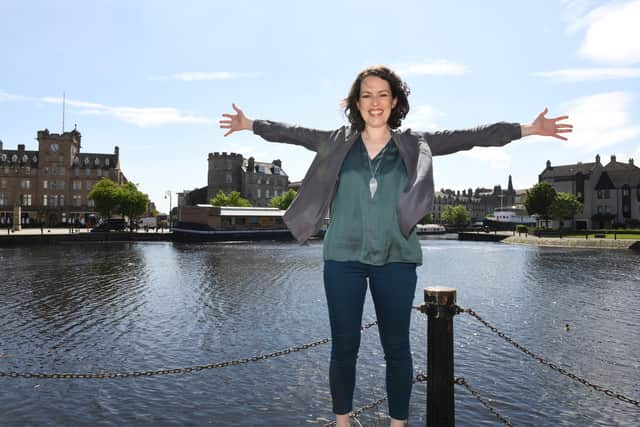 Gala shows, storytelling, an improv workshop, a family-friendly show and a laughter yoga event will all be part of the initial three-day festival. Venues will include Leith Depot, Leith Arches, the Biscuit Factory and the Duncan Place Community Centre.
Ms Romer said: "My whole career has centred around comedy, and I'd been playing with ideas about different types of events, where the connection is laughter. I came up with the idea in 2019 after chatting to loads of incredible companies in Leith, and being inspired by what they were doing.
"There are a lot of social enterprises based here as well as creative companies. There's a natural humour in Leith, and people seemed excited by the idea. Quite a few people wondered why there wasn't one already."
Ms Romer, a Glasgow University graduate, said the Adelaide Fringe's Garden of Unearthly Delights, Machynlleth Comedy Festival in Wales and Kilkenny Cat Laughs in Ireland had all helped inspired her own plans for Leith.
Although comedy is by far the biggest art form in the Edinburgh Festival Fringe, with more than 1,100 shows due to be staged this August, very few dedicated comedy festivals have been launched in Scotland. Both Glasgow and Aberdeen host large-scale events.
Ms Romer said: "I'm deliberately keeping the first festival small. I've always liked the idea of experimenting with what works and what doesn't, not determining everything from the start. Like a stand-up, you don't know how a joke will land until you try it out in front of an audience.
"In the future, I'd like to add in the more traditional format of solo shows, and I'm dying to use some of the quirkier venues in Leith, which is welcoming, creative and straight-talking, with a great sense of humour.
"The first Leith Comedy Festival has been built with Leithers in mind, but everyone is welcome."
Comments
 0 comments
Want to join the conversation? Please or to comment on this article.