Edinburgh festivals: Scottish Government insists arts and culture 'critically important' as action is promised over fair pay and conditions
The 'maximum resource possible' will go to Creative Scotland, minister Neil Gray has said
The Scottish Government has insisted it believes arts and culture are "critically important" to the country as it promised to take action to ensure careers in the industry are more viable in future.
Ministers have said the "maximum resource possible" will be made available to its arts agency Creative Scotland to ensure it is able to continue working at the same level across Scotland. Neil Gray, the economy and fair work secretary, has pledged support for Scottish culture days after fears were raised over a looming financial crisis in the sector.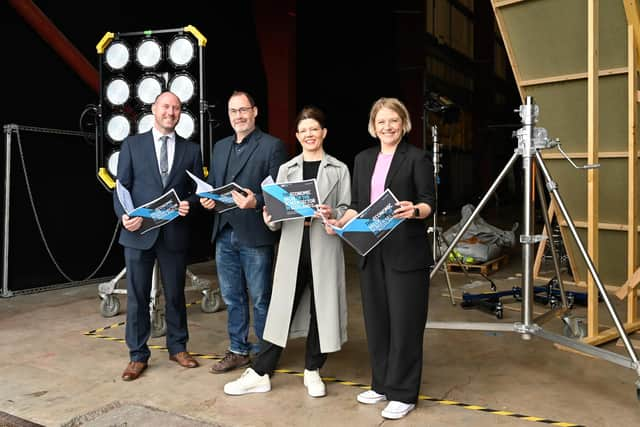 Union leaders say "historically low wages, long hours and poor treatment" are driving people from the industry, and have warned the industry is "on its knees" after being left with standstill funding while costs have soared.
The number of organisations seeking year-on-year funding from Creative Scotland, from a current budget of around £45m, has leapt up from around 350 to more than 500. The body has warned, unless there is a significant change in its budget, it will be funding "far fewer" organisations in future.
It has also suggested some organisations will have to change what they do or even shut down completely.
However, Mr Gray, who recently served as culture minister in the Scottish Government, said: "The fact that that demand is there shows the strength of the return of the cultural sector in Scotland. We've seen that last month with the incredible success of Edinburgh's festivals over the last month.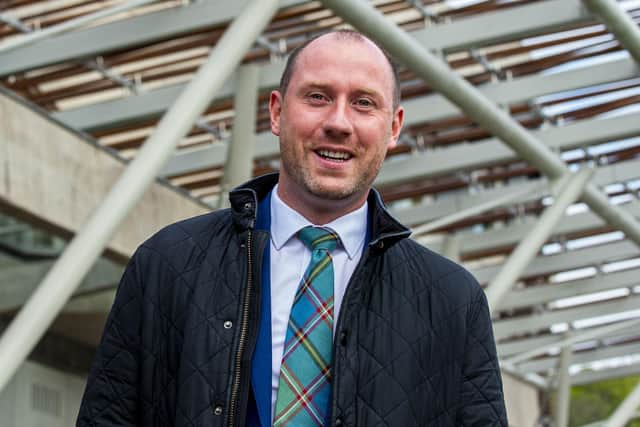 "In terms of the public finances, we all know where we are at. Last year was an incredibly difficult year. We had to find £1.7 billion within the year.
"This year is still very, very difficult. We have got a little bit of forewarning, which will allow us to do a bit of budgetary planning to hopefully try to avoid some of the very, very difficult decisions that had to be taken last year.
"We will work with Creative Scotland to ensure that they have the maximum resource possible to ensure that they are able to deliver what they do so well in supporting culture and the arts across Scotland.
"We all know that we are still living through a cost crisis, we have come off the back of a pandemic, Brexit and a mini-Budget that near-crashed the economy. We've got spending decisions at Westminster that have a major impact on what we're able to finance here in Scotland.
"We have a more progressive system in Scotland, which gives us the ability to protect some elements of public service. But we have to recognise that all elements of public finance are being squeezed at the moment. It's a challenging situation. I can't hide away from that."
Mr Gray was speaking after government agency Screen Scotland, which is funded out of Creative Scotland's £100m annual budget, published research showing film and TV is now worth £627m.
The minister said: "We will do all that we can to make sure that culture and the arts continue to be supported, because the screen sector report demonstrates the value that that has to the economy, never mind the value to our wellbeing.
"Investing in culture and the arts pays off in terms of the contribution that it makes to the economy. We also know, because of what had to be denied to us during the pandemic, that it contributes to our collective and individual wellbeing as well.
"The reason why so many of us struggled with our mental health through the pandemic was because we weren't able to take the joy and entertainment that comes from culture and the arts.
"Culture is critically important to the Scottish Government because of the impact it has on the economy. But I also know from my previous role as a culture minister the impact it has on our individual and collective wellbeing, but it's also about the sense of who we are and projecting that internationally.
"Scotland is recognised quite rightly as the home of golf and for its world-leading festivals programme. It's intrinsic to who we are in Scotland. Ensuring that we continue to protect, and continue to project ourselves internationally, with a strong cultural offering is absolutely critically important."
Mr Gray has pledged the creative sector, which supports more than 70,000, is included in ambitions of Scotland becoming a leading "fair work" nation by 2025, which is also when new funding deals for festivals, venues and cultural organisations are expected to run from.
The entertainment unions have called for "robust scrutiny and monitoring of funding to ensure organisations are committed to fair pay and conditions".
Mr Gray said: "It's been demonstrated that Scotland is a good place to come and live, and work and do business. We need to make sure we are a beacon of progression in terms of fair work as well. In terms of fair work, we introduced greater conditionality last month to public contracts so that people need to make sure they are paying the real living wage.
"I know that that is going to be a challenge for many employers, but we need to stretch our fair work agenda to ensure we are a leading fair work nation by 2025. If there are representations to be made in terms of how that is particularly challenging for the cultural sector obviously I will listen to them.
"The casual nature of some of the employment in the cultural sector is a challenge, but it's something that we need to do our best to address and move forward."
Comments
 0 comments
Want to join the conversation? Please or to comment on this article.