Chief executive Iain Munro has told the Scottish Parliament around 60 organisations could lose support – effectively putting 2,500 jobs at risk – unless there is a rethink over backing for the cultural sector.
He said up to further 300 companies and organisations who are without any long-term support – increasingly seen as essential for the stability of venues, events and performing arts companies – would also have to be turned away if Creative Scotland was targeted for cuts again.
Creative Scotland was forced to raid its national lottery reserves after being hit with a 10 per cent cut in its direct funding from the Scottish Government to avoid passing this on to the 120 organisations employing more than 5,000 workers in its £34 million "regularly funded organisations (RFO)" network.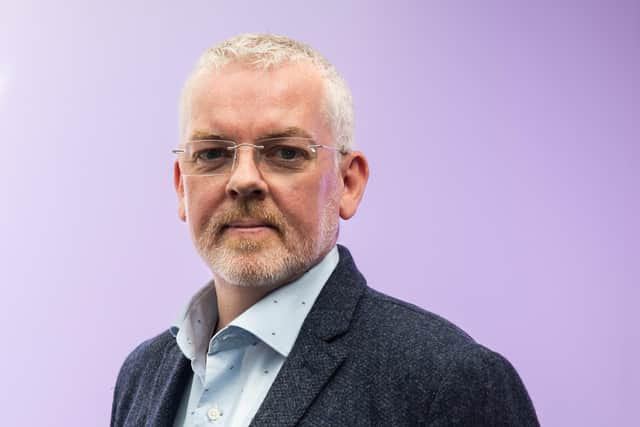 Scottish culture secretary Angus Robertson has justified the targeting of Creative Scotland due to the level of lottery reserves built up over the past five years, insisting "the time is right" for them to be deployed when the Government faced "difficult decisions" about funding.
However, in a letter to Holyrood's culture committee last month, Mr Robertson previously insisted the Government "does not make funding allocation decisions by reference to reserves".
Creative Scotland has been forced to use £7m from its £17m reserves pot to ensure standstill funding is maintained for organisations like the Edinburgh International Festival, Celtic Connections, Dundee Contemporary Arts, Eden Court in Inverness, the Glasgow Film Festival and the Wigtown Book Festival. The Royal Lyceum Theatre in Edinburgh, Dundee Rep, Pitlochry Festival Theatre, the Fruitmarket Gallery in Edinburgh and Perth Concert Hall are also in the RFO network.
Mr Munro said up to one in three organisations with long-term backing were at risk of insolvency over the failure to allocate any additional support for organisations battling rising costs while on "standstill" funding agreements.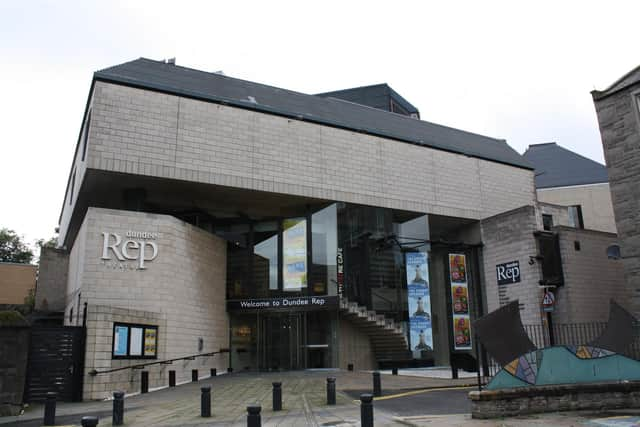 He said the risks to the cultural sector had increased "enormously" due to the £7m cut revealed last month in the Scottish Budget proposals. Creative Scotland had already been forced to put off future decisions on which organisations would continue to receive long-term support until the end of 2024 due to uncertainty over its own future funding.
Mr Munro warned in October of a growing "perfect storm" in the sector due to pressures on public spending, the impact of rising energy bills, the cost-of-living crisis and reduced audiences since Covid restrictions were lifted.
Speaking about the Scottish Budget at Holyrood's culture committee, Mr Munro said the Government had failed to respond to the "perfect storm" picture he had set out. He said: "I think the risks to the future of the cultural sector as we know and understand it have gone up enormously as a result of the Scottish Government Budget decision.
"We are in a position where we have, somewhat unhappily I have to say, stepped in with national lottery reserves to offset that cut for 2023/24 and avoid passing on the impact of that cut.
"But given what we are seeing and hearing at the moment about the years ahead, if cuts are sustained – because the use of national lottery reserves is a one-off for us – then we will have to pass them on to the sector. What that means is not a happy picture at all.
"Even under standstill, which is what we are going to achieve through the use of our lottery reserves in 2023/24, it is my estimate that a quarter to a third of the current 120 RFOs are at risk in the months ahead.
"If these cuts endure in the years ahead, and we don't have national lottery reserves to pass on, and we end up passing them on to the sector, it is my estimate that we will probably see no more than 60 out of the 120 organisations funded. As if that wasn't troubling enough, we have an expectation that there will be between 250 and 300 organisations beyond that interested in multi-year funding. They too would be unsuccessful the way that budget settlements look currently."
Mr Robertson told The Scotsman: "The Scottish Government values the importance of cultural organisations and their contribution to the wellbeing of the country to promote the arts, provide employment and engage with communities across Scotland.
"We've provided Creative Scotland with over £33m over five years to compensate for generally reduced lottery funding. When we now face difficult decisions about funding, the time is right for Creative Scotland to draw on the lottery reserves available to them.
"This is an incredibly worrying time for the culture sector as a whole and since November we have been holding roundtable discussions to explore how organisations can best work together to develop shared solutions.
"We will continue to work with the culture sector to do everything within our powers and resources to help those most affected by current economic challenges as well as urge the UK Government to ensure sufficient support is made available for Scotland's culture sector."
Mr Munro said there was "a lot of unhappiness" across the sector about the implications of Creative Scotland's budget cut.
He said: "It's on the back of the last two or three years, where things have been tough enough because of the pandemic, but also on the back of sustained standstill funding, which we've acknowledged for some time is not a sustainable position."
Mr Munro added: "We're heavily reliant on national lottery income to support direct funding programmes for individual artists and for organisations that are not in receipt of multi-year funding, but the pressures are going up exponentially."
The Creative Scotland chief said core government culture budgets were the "foundations or cornerstones" of the business models of many of Scotland's arts organisations.
He added: "It is from the confidence of those public funds that they can build their relationships, other earned income, sponsorships and philanthropic giving. At the very heart of the equation is a solid and confident public funding settlement.
"Those funds should be seen as an investment in those organisations – an investment for culture, but it also translates into social and economic impacts. Those wider impacts are also at stake.
"The concern I have about these cuts enduring is that it will undermine that confidence in public investment in these organisations, which will have a ripple effect in the eyes of others."