Edinburgh Festival Fringe: Leith Docks lined up for cruise liner 'FringeShip'
American theatre-lovers to be targeted for new venture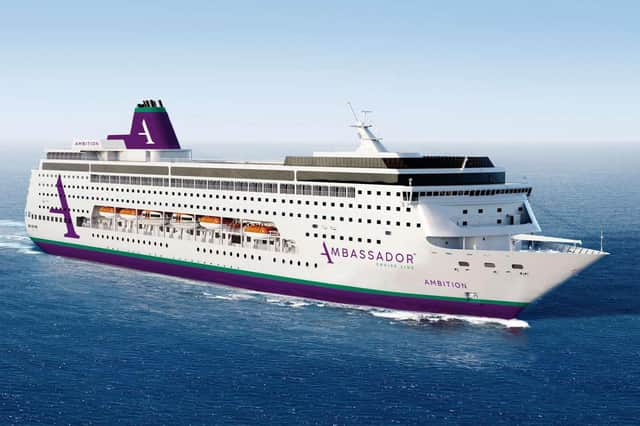 A cruise ship is to be turned into an annual floating hotel for up to 1300 overnight guests during the Edinburgh Festival Fringe.
Performers and companies will be brought on board to stage shows when Ambition is berthed in Leith Docks for a week next August.
The Ambassador Cruise Line vessel has been hired by American theatre magazine Playbill for the new venture as part of its growing involvement in the 76-year-old festival.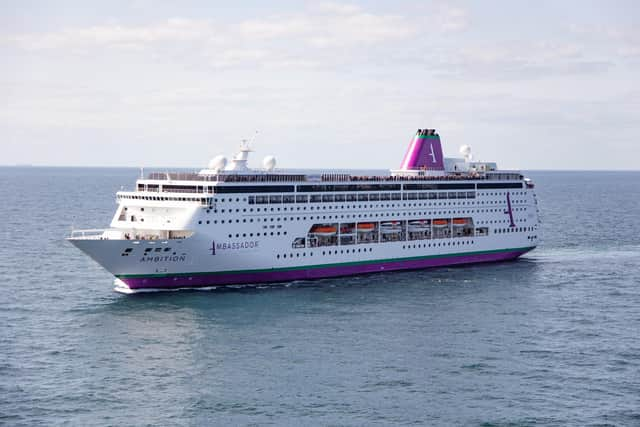 Launched in New York City in 1884, Playbill is one of two sponsors of an official Fringe app, which has been revived following controversy over its absence last year.
Ambition has been chartered by the travel subsidiary of Playbill's media empire, which already runs Broadway-themed cruises around the world and will be promoting stays on board to both "American theatre lovers" and regular Fringe attendees.
Bookings have already opened for the first appearance of the "Playbill FringeShip" in August 2024, with prices starting at £1250 for the full week or £179 for an overnight stay, going up to £6950 for a week in a deluxe suite.
Playbill, which is sending a team of writers to cover the Fringe this August, said it hoped the new venture would help the festival deal with an expected drop in the number of "festival flats" next year due to new curbs on short-term letting of former homes.
The Playbill FringeShip, which will be berthed in Leith's Imperial Dock, will have a dedicated shuttle bus service to transport festivalgoers to and from the city centre.
However over guests staying overnight will be able to enjoy the exclusive performances staged on the vessel.
The liner, which boasts two theatres, also has a "wellness centre," two swimming pools, two restaurants, three bars and an open-air lounge on the top deck.
The official Playbill FringeShip website states: "Our ship will not only be the foundation of your comfort and enjoyment of the festival, but a part of the entirety of the festival experience.
"While the ship and its level of service are second-to-none, perhaps the most exciting part of the FringeShip experience is the life and vibrancy of the festival being brought to you on board.
"Playbill will sponsor exclusive performances for guests of the ship only, bringing acclaimed talent directly from the festival on board."
In an exclusive interview with The Scotsman, Playbill president Philip S. Birsh said: "The Fringe's reputation sometimes feels a little overwhelming in America. For some people it almost seems too much.
"But its purposeful disarray is part of its DNA and I really respect that. Creativity comes from sheer imagination and freedom.
"I always preach that whatever we do we have to have an impact. We've been wanting to do something at the Fringe, but we know it can be very challenging for first-timers, because it is a real swirl.
"If we're bringing people to the Fringe they definitely need some hand-holding. We felt that the best way to do it was to bring our own hotel to Leith.
"As a serial entrepreneur, you've got to have a touch of madness and a touch of faith. We're going to market this to all the people who read our magazine. I hope we will bring a lot of Americans to the Fringe. But we're also going to try to tell people coming to Edinburgh this year all about our FringeShip."
Comments
 0 comments
Want to join the conversation? Please or to comment on this article.