Edinburgh Festival Fringe: Stand-out shows in the world's biggest cultural celebration
Emerging highlights from across the festival landscape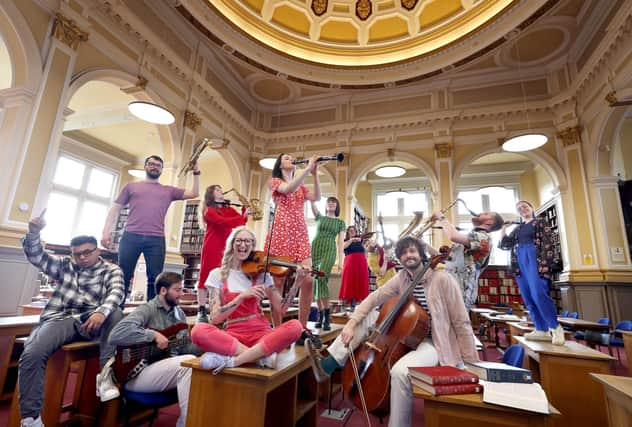 With the countdown on to the start of this year's Edinburgh Festival Fringe well underway, there are already nearly 3000 shows to choose from. As venues confirm their line-ups and the overall programmes continues to take shape, there are plenty of highlights emerging across the Fringe landscape.
The Grand Old Old Opera House Hotel, Traverse Theatre, 27 July-27 August: Theatre-maker Isobel McArthur, who has enjoyed huge success with her reimagined versions of Jane Austen's Pride and Prejudice, and Robert Louis Stevensons's Kidnapped, will be launching a brand new musical comedy in August. Her first original stage play will bring the worlds of hotel management and opera together for "a story of art bringing us together in hopeless circumstance."
Adults, Traverse, 1 August-27 August: A brothel in the heart of Edinburgh's New Town is the setting for the new black comedy from the leading Scottish playwright Kieran Hurley, whose previous Edinburgh-set play Mouthpiece won huge plaudits during its 2019 Fringe run. Game of Thrones star Conleth Hill and Anders Hayward, one of the stars of the final series of the Edinburgh-set BBC Scotland drama Guilt, have already been cast.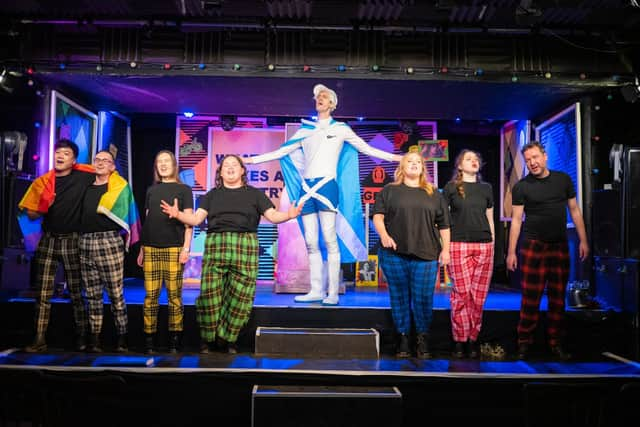 Scots, Ghillie Dhu, 14-27 August: Noisemaker, the award-winning musical partnership of Scott Gilmour and Claire McKenzie, first staged their riotous musical journey through the history of Scotland as part of the lunchtime theatre series A Play, a Pie and a Pint and it was revived most recently in New York during the Tartan Week celebrations. The cast of its sell-out run at Òran Mór are being reunited for its Fringe revival, which is part of the Fringe's official Made in Scotland showcase.
The Ballad of Truman Capote, Space Upper, 4-26 August: Award-winning author Andrew O'Hagan launches his first ever play, which will fous on American writer Truman Capote on the night of his famous Black and White Ball in New York City.
David Bowie and Me: Parallel Lives, Gilded Balloon, 2-27 August: Scot Squad and Absolutely star Jack Docherty is back at the Gilded Balloon following the success of his one-man show Nothing But. This time, his love of pop and rock icon David Bowie is the jumping off point for an hour of comedy about his teenage years, first love, hedonism, families, AI, culture wars, mortality and "why you should always meet your heroes."
Tales of Transatlantic Freedom, Greenside, 15-19 August: Mezzo soprano Andrea Baker, composer Howard Moody and director John Paul McGroarty have collaborated on a show which will celebrate African diasporic music and tales, and uncover transatlantic relationships between Scotland and North America across the centuries. Jazz, blues, gospel, opera and the songs of Robert Burns are all expected to feature in a centrepiece of the Made in Scotland showcase at the Fringe.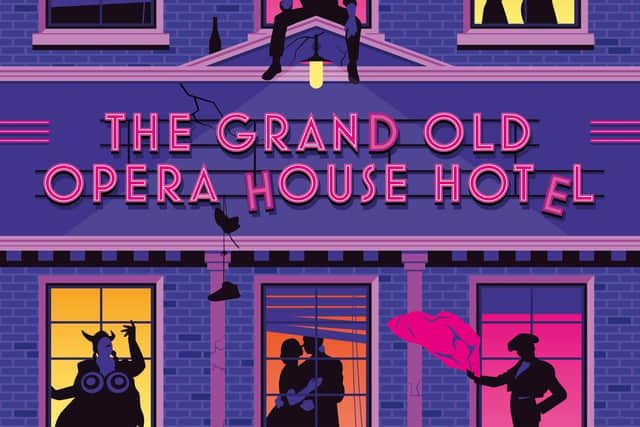 Gail Porter: Hung, Drawn and Portered, Assembly George Square, 02-28 August: The Edinbugh-born TV presenter and broadcaster openly discussed her mental health struggles for a BBC documentary which was honoured at the BAFTA Scotland Awards. Now she is turning her experiences nto stand-up comedy for her debut Fringe show.
Tinderbox Orchestra, Central Library, 3-19 August: The Edinburgh-based ensemble wowed Fringe audidences at the pop-up Pianodrome venue at the old Royal High School last year. This summer their unique sound, which features rappers, singers, strings, brass and woodwind is set to transform Edinburgh's historic public library.
The Quality of Mercy, Space at Surgeons Hall, 7-26 August: The one-man show examines the ircumstances and motivations behind the crimes of Dr Harold Shipman, the most prolific serial killer in modern history. Writer Edwin Flay was a patient of Shipman's as a child and his grandmother Renee Lacey was one of Shipman's victims.
Jerry Sadowitz, Queen's Hall, 23-25 August: The Fringe veteran grabbed more of the headlines than any other performer last year after the Pleasance pulled the plug on his Fringe show at the EICC in response to complaints from staff and audience members. A year on from the furore and a subsequent sell-out tour, Sadowitz is back, but with a different venue, for a three-night run which audiences are pre-warned will contain "VERY strong language and themes (and potential nudity)."
Comments
 0 comments
Want to join the conversation? Please or to comment on this article.