Creative Scotland reveals £56m gap after deadline passes for long-term funding bids
More than 360 venues, events and organisations seek support
Creative Scotland has revealed it is facing a gap of more than £50 million from organisations, venues, festivals and events seeking long-term funding.
The Scottish Government's arts agency is being asked to provide £96m worth of annual backing after a final deadline for applications for three-year support passed this week. However, it has issued a fresh warning that it will be backing "far fewer" organisations on a long-term basis in future without a major rethink of its government funding.
Creative Scotland says it has just over £40m a year available in its existing budget for long-term funding programmes, which support many of Scotland's best-known cultural institutions, who have lobbying for more support to help them tackle the impact of rising costs, inflation, the cost-of-living crisis and reduced audiences since the pandemic.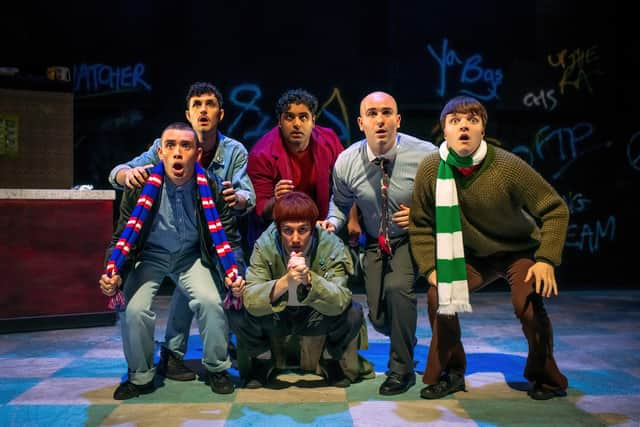 Organisers of Edinburgh's major festivals warned earlier this year they were "hanging by a precarious financial thread" after being left on standstill funding for more than a decade. Leading theatres, including Dundee Rep, the Tron in Glasgow and the Royal Lyceum in Edinburgh, have warned of the need to take urgent action to head off the risk of venue closures.
The level of demand – from 361 different applicants to Creative Scotland – is expected to increase pressure on the Government to set out the long-term funding support for the body as soon as possible ahead of crucial decisions being taken next year.
First Minister Humza Yousaf pledged to "more than double" spending on arts and culture in Scotland at the SNP conference earlier this month – weeks after Creative Scotland revealed it had had a 10 per cent funding cut reinstated by the Government. The agency was effectively told to dip into its financial reserves, which were allocated to help support organisations which are unsuccessful with long-term funding bids, as it expects some will have to move to different funding models or even close down completely.
The Government has pledged to set out its initial plans to allocate the additional £100m it has pledged for the cultural sector when it unveils its Budget plans for the coming financial year in December.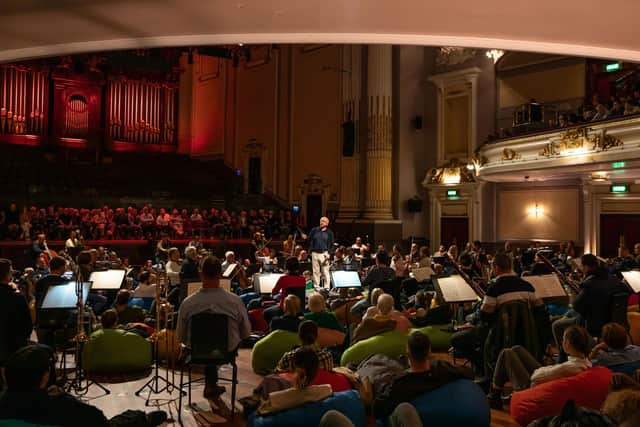 However, it is not yet known if and when any extra funding will be allocated to Creative Scotland for the multi-year programme, which will run from 2025-28. It has insisted it has had "no indication" of its future budgets beyond March 2024 and will have to take decisions on the long-term funding applications based on a standstill budget unless further ringfenced support for Creative Scotland is announced by the Government.
Lori Anderson, director of Culture Counts, which represents the entire arts sector, said: "The level of demand demonstrates the urgent need by the sector to make up for a decade of standstill funding and is over 40 per cent more than the total budget that Creative Scotland receives annually from the Scottish Government.
"As this programme won't begin until 2025-26, we urge the Scottish Government to provide clarity on the amount of funding that will be made available for it and call for them to recognise the tipping point that that the sector faces from next financial year and bring forward as much as possible of the promised additional £100m."
A spokesman for Creative Scotland said: "We await further details on the additional funding announced by the First Minister, as regards to how and when this will be made available. As budgets stand right now, we expect to fund far fewer organisations on a multi-year basis than the 350 that we support on this basis at the moment.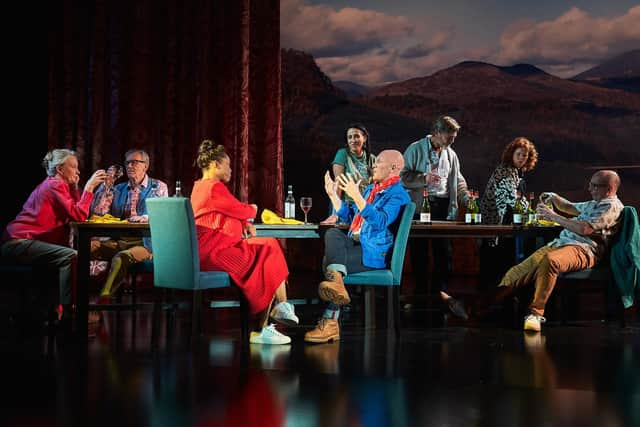 "As we've said many times, any move towards a multi-year budget settlement from the Scottish Government would be welcomed both by Creative Scotland and by the sector more broadly.
"The number of organisations that we can award funding to will be significantly influenced by the budgets available to us and on whether there is a multi-year settlement from the Scottish Government."
Comments
 0 comments
Want to join the conversation? Please or to comment on this article.