Six venues including Royal Lyceum and Traverse set to share resources and create new company under Scottish theatre survival plan
New research warns of risk of closure due to 'perfect storm'
Leading Scottish theatres are set to join forces by creating a new company to help make major new shows with their dwindling resources as part of a bid to ensure they survive a "perfect storm" said to have put them left at risk of closure.
Six venues best-known for creating new productions are expected to combine resources to try to unearth new box office hits of the future after commissioning independent research which warns of an urgent need to take action to tackle the impact of declining audiences, real-terms funding cuts and an industry recruitment crisis.
It is hoped that the proposed new company, which is planned to be led by an "experienced commercial theatre producer," will launch up to three major touring productions a year, with any profits expected to be divided between the six theatres.Dundee Rep, the Citizens and Tron theatres in Glasgow, Pitlochry Festival Theatre, and the Royal Lyceum and Traverse theatres in Edinburgh, are responsible for most new theatre produced or made in Scotland.
However the new research suggests that Scottish theatre-goers are now "largely consuming imported theatre."
The report warns that unless "fundamental sustained action" is taken they will have to scale back the amount of work they do, there will be a risk of venues closing down and the "very real possibility of the end to a credible producing theatre sector in Scotland."
The venues are believed to have generated just 10 per cent of theatre ticket sales in Scotland during the five years covered by the research, from 2017-2022.
The research found that less than 15 per of Scottish theatre-goers go to see made-in-Scotland productions, even though four in 10 Scottish households were found to be theatre-goers.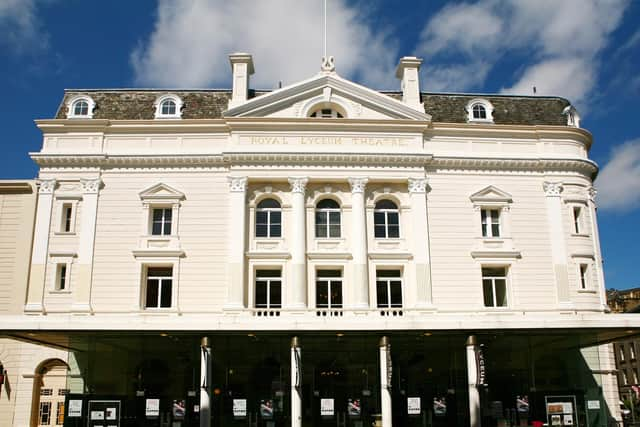 The report, by analysts Date Culture Change, states that the "collective picture" for the six venues was bleak before the pandemic due to an over-reliance on a "comparatively small" number of regular bookers and "real terms reductions" in national and local public funding. It highlights how a "sizeable proportion" of their core audience "appears to have been lost" since they reopened.
Key recommendations of the report – which warns that "no change is not an option" – include the venues sharing resources, collaborating on key projects, joint promotion of shows and exploring "shared service models that could reduce costs."
It is hoped the new company will emulate the success of hits like Sunshine on Leith, Local Hero and Pride and Prejudice* (*sort of), which were launched at Dundee Rep, the Royal Lyceum and the Tron respectively.
The research states: "Without the prospect of a return to historic levels of government funding, the sector will only be able to survive and thrive if organisations work smarter, together in creative new ways.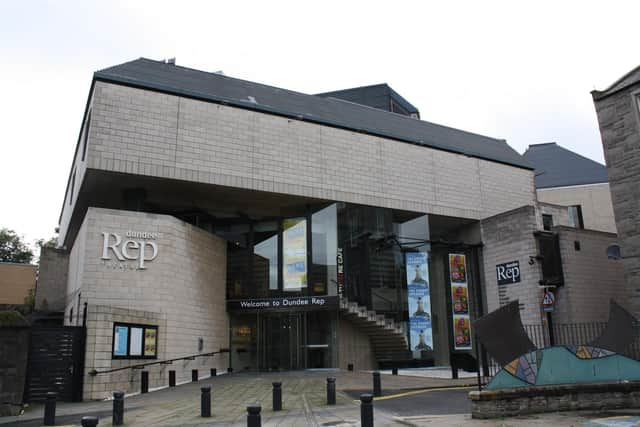 "All six independent producing theatres want to produce successful work that will attract a large audience and have a life beyond an initial run in their venue that delivers a financial return on their investment. Sadly, this is currently a rare event.
"To maximise the likelihood of developing a 'hit', promising productions need to be funded and supported with an expectation of success, guided by skilled and experienced commercial producers.
"These 'popular' shows would be capitalised enough to ensure every one has a 'wow' factor with strong titles, high production values and casting that helps sell tickets.
"While not every production will return a profit, the expectation would be that across any year the company would generate a net profit that would result in a dividend for its shareholders: the six independent producing theatre companies. They'd also benefit from the visit of the production to their venue."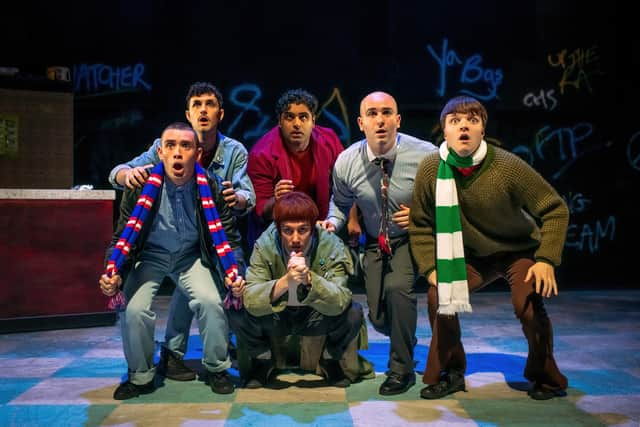 Linda Crooks, executive producer at the Traverse, said: "A sustainable producing theatre sector is fundamental to theatre and the cultural landscape of our society.
"Scotland is one of the worlds' leading cultural nations, playing host to the biggest annual arts festival in the world.
"We need to ensure that Scotland remains a cultural beacon throughout the year, as well as maintaining Scottish theatre's representation during our festival season.
"We are keen to do more to support the broader ecology. We can grow the market for Scottish-made theatre domestically, throughout the UK and internationally – bringing benefits to creatives, freelancers and the economy as a whole, not just for theatre, but for the television and film sectors."
Liam Sinclair, executive director at Dundee Rep, said: "Scotland's producing theatres have been aware that the challenges we face have been building, and that in order to survive we needed to face some hard facts and tackle the issues head on."
Joyce McMillan, theatre critic at The Scotsman, said: "My overarching impression is that decision time is approaching not so much for Scotland's theatre companies - who have done their creative best to stay in business despite 15 years of real-terms funding cuts, plus all the stresses of the pandemic and the current inflation crisis - but for the Scottish Government, which either wants to fund a lively producing theatre culture across Scotland's cities and beyond, or it does not.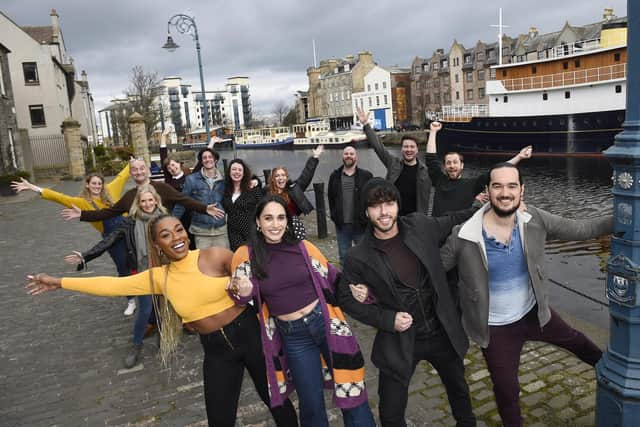 "Either recent funding losses are restored, and these companies enabled once again to work at full capacity, or we risk losing the powerful and distinctive theatre voice which has played such a vital role in reshaping Scottish culture and identity over the last 60 years.
"The cost of restoring that funding is minimal, in terms of overall Scottish Government budgets, and the time has come to reinvest in theatre made in Scotland or accept that Scotland's main stages may soon, once again, be little more than northern outposts of Broadway and the West End, with no creative life of their own at all."
A spokeswoman for arts agency Creative Scotland said: "Against the ever-more challenging financial environment that we're all faced with, we welcome this report and work being done by arts organisations to regularly review visions and delivery models.
"We continue to advocate for more resources to support culture and creativity in Scotland, to enable arts organisations to access sustainable support."
Comments
 0 comments
Want to join the conversation? Please or to comment on this article.