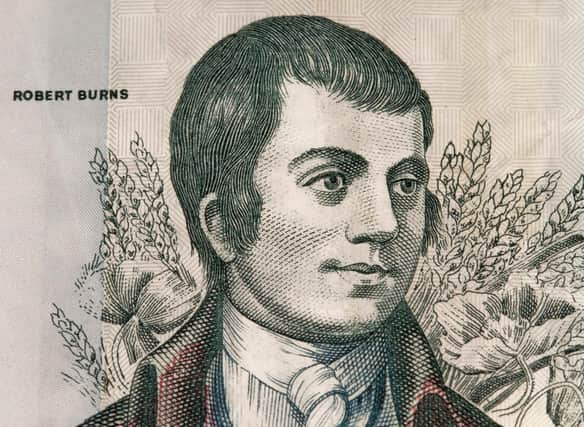 Burns Night 2023: These are 10 of the most popular and beloved poems and songs written by Robert Burns, Scotland's National Bard
People around the world will mark the life and works of Rabbie Burns at celebratory suppers this week, and these are some of the poems likely to make an appearance.
Published 25th Jan 2022, 09:34 GMT
Updated 23rd Jan 2023, 08:29 GMT
Robert Burns was born on January 25, 1759, in Ayrshire and is known the world over for his verse, which has earned him the title of Scotland's national poet.
He is the most prominent of the poets to have written in the Scots language, partly because he favoured a 'light Scots dialiect' which is easily accessible to those beyond his home country.
Burns also wrote in standard English, particularly when offering political and social commentary, but remains best loved for his work in his native language – which saw him named 'the greatest Scot' after a public vote run by television channel STV.
Traditionally a Burns Supper is held on the Bard's birthday, although the first was held by the poet's friends at Burns Cottage on July 21, 1801, to mark the fifth anniversary of his death.
Over a meal of haggis, neeps and tatties poetry is recited, such as 'To a Mouse' and 'Address to the Haggis', with the men making fun of the women in the 'Toast to the Lassies', before the girls have the last laugh with the 'Reply From the Lassies'.
Here are 10 of the best known poems by Robert Burns.