Album reviews: Willie Nelson | Roy Ayers | Snowgoose | Monica
The wonderful Willie Nelson still has lots to say, while Roy Ayers is back in the studio after 18 years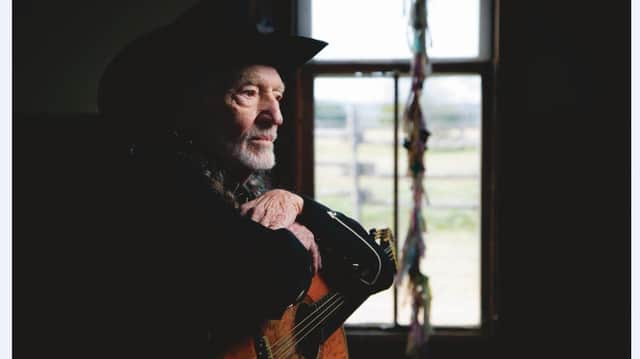 Willie Nelson: First Rose of Spring (Legacy Recordings) ****
Roy Ayers: JID 02 (Jazz is Dead Records) ****
Snowgoose: The Making of You (Glass Modern Records) ****
Monica: Celebration (Mink Records) ****
At a time when good news feels like it's in short supply, it is a joy to celebrate Willie Nelson's 87th birthday (albeit belatedly) with the release of his 70th solo studio album. The beloved country veteran continues to do things his way with understated displays of deep, true emotion, sensitively backed by a band of equally empathic players.
Having more than earned his stripes, he could just trade on his iconic image – much as his late contemporary Kenny Rogers became content to do – but for Nelson it continues to be about the songbook, and that well isn't drying up anytime soon. First Rose of Spring ranges across the generations with interpretations of songs by Toby Keith, Billie Joe Shaver and Charles Aznavour, as well as some of Nashville's newest writing partnerships and a couple from Nelson himself.
Love and (im)mortality emerge as evergreen themes. Fortysomething Chris Stapleton channels his inner old timer on the country waltz Our Song, expertly rendered by the grizzled Nelson, who follows up the old-fashioned romance of the title track with the languorous Blue Star, a heartwarming meditation on enduring love which could almost be its end-of-life sequel. In contrast, Nelson's other co-writer with Buddy Cannon is the droll Love Just Laughed, which is delivered more in resignation than regret.
But he also showcases his mischievous side on the jailbird song I'll Break Out Again Tonight, the Dean Martin favourite Just Bummin' Around ("I got nothin' to lose, not even the blues") and the pure outlaw country I'm the Only Hell Mama Raised ("she told me not to smoke it – but I did") and deserves credit for reviving Shaver's We Are the Cowboys, and the Aznavour standard Yesterday When I Was Young, which he tackles with his natural, unshowy gravitas. Long may he truck on.
Legendary vibes merchant Roy Ayers returns with his first studio album in 18 years, released on the new Jazz is Dead imprint, which owners Adrian Younge and A Tribe Called Quest's Ali Shaheed Muhammad dedicate to "freedom music" of many stripes.
Ayers was freely fusing funk, jazz and soul traditions long before Kamasi Washington took that same questing spirit to a 21st century audience, and he continues that psychedelic odyssey over a trim half hour on the likes of Shadows of the East, layers the Latino sashay of Gravity with smooth jazz vocals and delivers the timeless – and timely – Afro-futuristic rallying cry of African Sounds, a peaceful but powerful celebration of loose-limbed drumming, acid funk guitar and Ayers' lithe vibraphone skills which asserts "we have the choice to use our colours and sounds to rebound against the hate."
Anglo-Scottish duo Snowgoose are also effortless fusioneers, operating at the mellow crossroads of psych folk and indie pop. Vocalist Anna Sheard's pure voice invokes the spirit of Sandy Denny, a soothing instrument no matter what sorrow she is imparting, while former Soup Dragon/BMX Bandit Jim McCulloch has called in some of his indie pals from Belle & Sebastian, Teenage Fanclub and The Bluebells to enhance their second album, The Making Of You, with its balmy spring-like glow, while head Pearlfisher Davie Scott provides delicate Bacharachian orchestration to the airy Deserted Forest.
There is a similarly skilled collective effort behind new Glasgow-based outfit Monica, which is ostensibly a showcase for the songs of Andrea Marini as rendered by bandmates including ex-Trembling Bells bassist Simon Shaw and ace drummer-around-town Ian Stoddart, who sadly passed away earlier this week. Their debut album Celebration has been out digitally for a couple of months, and is well worth seeking out for its lean soul pop chops, mellow folk-tinged reveries and the sultry influence of The Blue Nile in its laidback warmth.
When Love Speaks: Choral Music by Owain Park (Delphian) ****
Still in his twenties, Owain Park is already a consummate choral composer. He is by no means an avant-gardist, preferring the sounds he absorbed as a boy chorister and Cambridge organ scholar. All the music featured in this new album by The Epiphani Consort under director Tim Reader conveys a style that clings unashamedly to the 19th and 20th century cathedral tradition, fundamentally tonal, but personalised by sumptuously-textured harmonies.The only real hints of modernism are those solo instrumental embellishments (mainly on piano by Park himself) that generate freer stylistic commentary, evoking bitonal shadows of Britten or Leighton, even whiffs of Debussy.Reader's singers imbue two sets of Shakespeare songs with exquisite warmth, while Antiphon for the Angels features a soaring Vaughan Williams-like obbligato on violin. Ken Walton
Andrew McCormack: Solo (Ubuntu Music) ****
For pianist Andrew McCormack to step aside from the prog-jazz big beast Graviton to record an album of solo piano music might sound like something of a climb-down, although in fact he recorded some of these tracks before Graviton's first album. The result, however, makes for an engaging showcase for the adept piano skills which have seen him shine within various groups, as improvising jazz and contemporary classical step in and out of the ring with each other, sparking and dancing. The mercurial Dream Catcher, followed by the more measured Crystal Glass, set the tone for some beguilingly shape-shifting piano excursions. Seven of the 11 tracks are McCormack's compositions but he lays down chirpy bop deliberations on Thelonious Monk's Wee See, has rangy, Stravinsky-ish fun with the Kern-Hammerstein standard Nobody Else But Me and closes with gently affectionate For All We Know. Jim Gilchrist