Rugby World Cup 2023: Why are children's choirs singing the national anthems and will they continue?
Rugby fans enjoyed the first round of matches at this year's World Cup, but there has been criticism of how the national anthems have been played.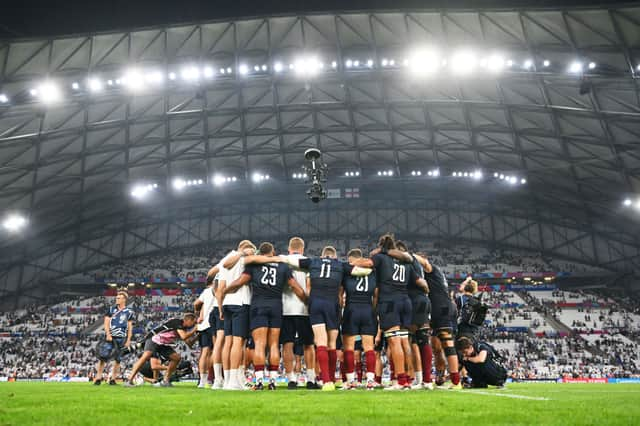 But spectators at the stadia and viewers on television have noticed that the pre-game national anthems are different than usual.
The use of choirs to sing the anthems has been roundly slammed by commentators, journalists and former players. Here's what's going on.
Who is performing the anthems?
To give the national anthems a different spin at this year's World Cup organisers at the French Rugby Federation commissioned school choirs to come up with versions of the emotive songs.
It's been reported that originally the children were to perform live at the games but at the last minute sporting chiefs opted to just play a recording.
Why have the performances been criticised?
Many fans feel that the recording of the anthems drain the moment of passion, with some complaining that they seem to be out of sync.
Commentator Nick Heath said: "These anthem styles have to go. I was brought up by a rugby man, referee, atmosphere junkie. The Five Nations anthems were blasted at top volume. I'm having to turn these off."
Rugby writer Jon Newcombe was also critical: "Ditch the choirs! I'm sure they're brilliant in their own right but the anthems are being ruined."
Former Italy back Mirco Bergamasco agreed, saying: "Can't we have the anthems being sung normally please? The most important thing is the players…it's a unique moment!"
Ex-Ireland player Rob Kearney added: "For the love of god give everyone back their national anthems – it's killing that five minute pre-game buzz!!"
And Wales international Sam Davies urged a rething from organisers, saying: "Butchered every anthem so far! Sort it out for god sake."
What have organisers said?
French newspaper Midi Olympique has claimed that rugby chiefs are discussing whether to continue to use the children's choir versions of anthems.
Apparently the are considering ditching them completely or turning them off for the second half of the song to leave the crowd and players to complete it.
We'll know what they decide to do when the next round of matches get underway at the end of this week.
Comments
 0 comments
Want to join the conversation? Please or to comment on this article.