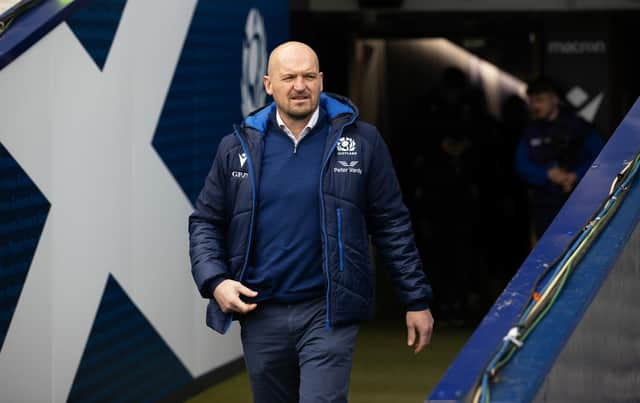 It's remarkable longevity in the modern age where trigger-happy chief executives quickly get bored and supporters tend to have short attention spans. Never one to stand still, it's also testimony to Townsend's ability to reinvent his teams to adapt to new trends in the game while also retaining his deep-seated knowledge of the Scottish game and the national team's overriding importance in it.
The backstory leading up to the contract announcement has been intriguing, with much of it played out in public. Mark Dodson, Scottish Rugby's head honcho, openly spoke about courting other coaches while Townsend himself admitted he had had contact from France about a potential new role.
While it's not quite a marriage of convenience between Townsend and Dodson, there is a slight sense that the pair have reached agreement on a new contract after testing the water elsewhere and not particularly finding it to their liking.
What is inarguable is Townsend's record in the job trumps anything achieved by his predecessors in the professional era. The 66 Scotland matches he has taken charge of have produced 36 wins, one never-to-be-forgotten draw and 29 losses. His Six Nations resume reads: played 30, won 15, lost 14, and that 38-38 tie with England in 2019. Enough to be given a new three-year deal? Probably, yes, but a good showing at the World Cup would cement his legacy.