Snooker Match Fixing: Which players are currently suspended over match fixing allegations, who is missing the Masters and who has been banned?
Rumours and allegations of match fixing have dogged professional snooker for deacades – and this year it's meant a change of line-up for the Masters.
The Masters tournament usually sees the top 16 players in the world play in front of capacity crowds at London's Alexandra Palace – but this year only 14 are competing.
The absences are due to the biggest match-fixing investigation in snooker's history.
So, here's what you need to know about who has been suspended, banned, and a history of the allegations.
Which players are missing out on the Masters due to match-fixing allegations?
Chinese players Yan Bingtao and Zhao Xintong both had their invitations to the Masters withdrawn after 10 Chinese players were suspended during the latest investigation into match-fixing.
Yan was replaced in the draw by David Gilbert, while Zhao was replaced by Hossein Vafaei – a Masters debutant and the first Iranian player to play in the tournament.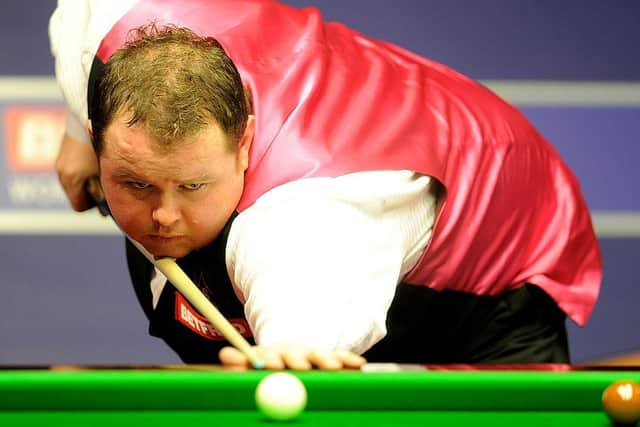 Who are the other suspended players?
Liang Wenbo, Lu Ning, Li Hang, Zhao Jianbo, Bai Langning, Chang Bingyu, Chen Zifan, and Zhang Jiankang have also been suspended due to the investigation.
What is the history of match-fixing in snooker?
Match-fixing allegations are almost as old as the sport itself, with pioneer of the professional game and 15-time world champion Joe Davis accused of throwing frames to extend the duration of games to maximise ticket sales.
One of the games best-known players, Willie Thorne, claimed match-fixing was 'endemic' to the game and revealed he had been offered money to intentionally lose a match.
Organised criminals have been known to target the game and players, with Thailand's James Wattana receiving a death threat as part of a match-fixing operation.
There have been allegations about many players, but it's notoriously difficult to prove anything untoward has happened.
Have any players been arrested for match-fixing?
Only four players have ever been arrested over match-fixing allegation – Silvino Francisco, Stephen Lee, Stephen Maguire and Jamie Burnett—but no successful criminal prosecution has ever been brought.
What players have been banned over match-fixing?
Only six players have successfully been prosecuted for match-fixing through the the World Professional Billiards and Snooker Association's (WPBSA) Disciplinary Committee – Stephen Lee, Leo Fernandez, Yu Delu, Cao Yupeng, David John, and amateur player John Sutton.
Stephen Lee was found guilty of accepting payment to influence the outcome of a match and recieved a record 12-year ban, running until 12 October 2024.
Leo Fernandez was found guilty in relation to suspicious betting on who would commit the first foul in the first frame of the match. He was banned from the sport for 15 months, running until August 2017.
Yu Delu was found guilty of accepting payment to fix the outcome of a match. Yu was sentenced to a ten years and nine month ban, running until February 2029.
Cao Yupeng was found guilty of accepting payment to fix the outcome of a match. He was sentenced to a six year ban, which ended in 2020.
David John was found guilty of accepting payments to fix the outcome of a match and received a five years and seven months ban running until 21 December 2023.
John Sutton was found guilty of match-fixing and misuse of inside information for betting purposes and received a six year ban in February 2015.
What players have been banned on match-fixing related charges?
As well as those receiving bans for match-fixing, four other players have been banned from the sport by the WPBSA Disciplinary Committee due to related charges – Quinten Hann, John Higgins, Joe Jogia, and Jamie Jones.
Quinten Hann was banned for eight year in 2006 for breaching the rule that "a member shall not directly or indirectly solicit, attempt to solicit or accept any payment or any form of remuneration of benefit in exchange for influencing the outcome of any game of snooker or billiards."
John Higgins was the subject of a match-fixing sting by the News of the World newspaper in 2010 but was largely cleared by the WPBSA. He was, however, still found guilty of "giving the impression" he would breach betting rules and was banned for six months.
Following an investigation into suspicious betting patterns in 2012 Joe Jogia was banned for two years.
Jamie Jones was found guilty of failing to report an approach to David John to manipulation of the outcome of a match. He was banned for a year, returning to the tour in 2020.
Comments
 0 comments
Want to join the conversation? Please or to comment on this article.